Meditation boasts numerous mind and body benefits, reducing stress levels, helping you cope with anxiety, and improving sleep quality.
That said, it's not for everyone. Some people struggle to stay focused in the silence, as there's nothing to distract from those racing thoughts. If that's you, know that it's okay. There are plenty of different ways to relax, particularly if you're feeling anxious.
Many calming podcasts offer new perspectives and self-help tips and tools that may reduce your day-to-day anxieties. They come out regularly, usually once a week, so you won't run out of fresh content to peruse. If you need some help chilling but can't get into meditation, add some of these relaxing podcasts to your queue.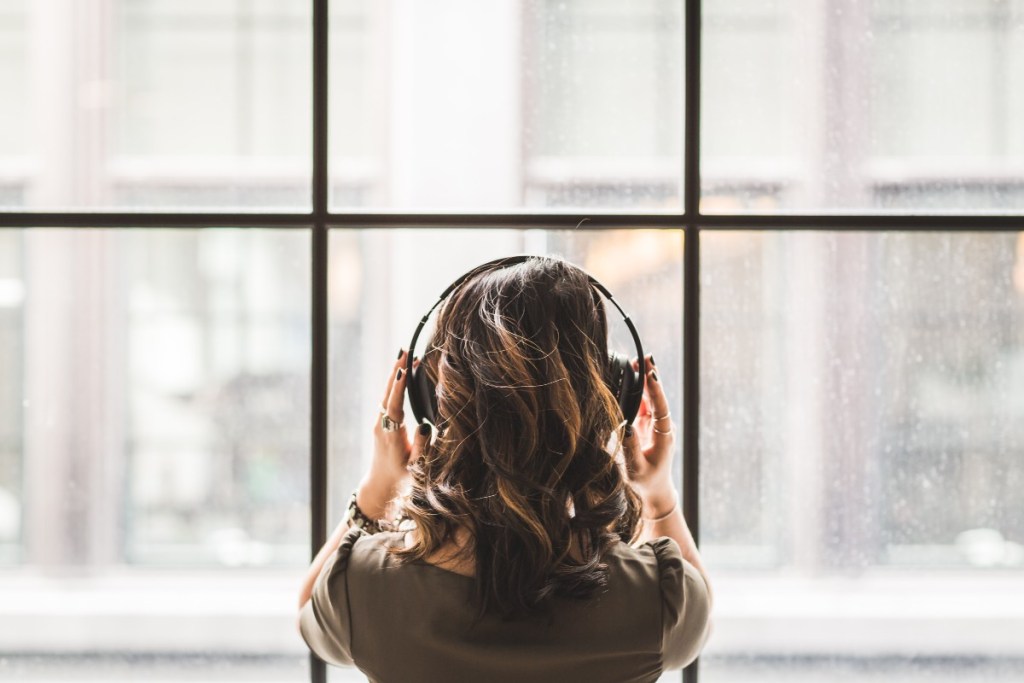 Oprah Super Soul Sunday
Oprah's recent blockbuster interview with Prince Harry and Meghan Markle, former Duchess of Sussex, proved the media mogul is still on the top of her game after decades in the business. However, she's not simply giving once-in-a-while big interviews these days. The talk show host has her own podcast, where she interviews celebrities about their life and career journeys. In one recent episode, Oprah spoke with actress Sharon Stone on her childhood trauma as well as her recovery from a nearly fatal stroke. In another, she connected with spiritual teachers on what to do when we find ourselves disconnected from the people around us. Just one episode is enough to leave you inspired and rejuvenated.
Not Another Anxiety Show with Kelli Walker
The last year has caused many of us to feel agoraphobic, as large public spaces and crowded areas became danger zones. Registered nurse and certified health and wellness coach Kelli Walker is a former agoraphobe herself, and she's using her experiences with the condition to help others manage these anxieties. This podcast isn't your typical show, as the name suggests. You won't get "five simple steps" to finding yourself. Walker doesn't ask you to repeat any affirmations or engage in deep breathing. Instead, she focuses on practical guidance and reminds us that we're only human. Some of the topics she covers include intrusive thoughts, dealing with setbacks, and why the opposite of fear isn't calm. You'll leave each episode with fresh takes on your anxiety and new ways to cope.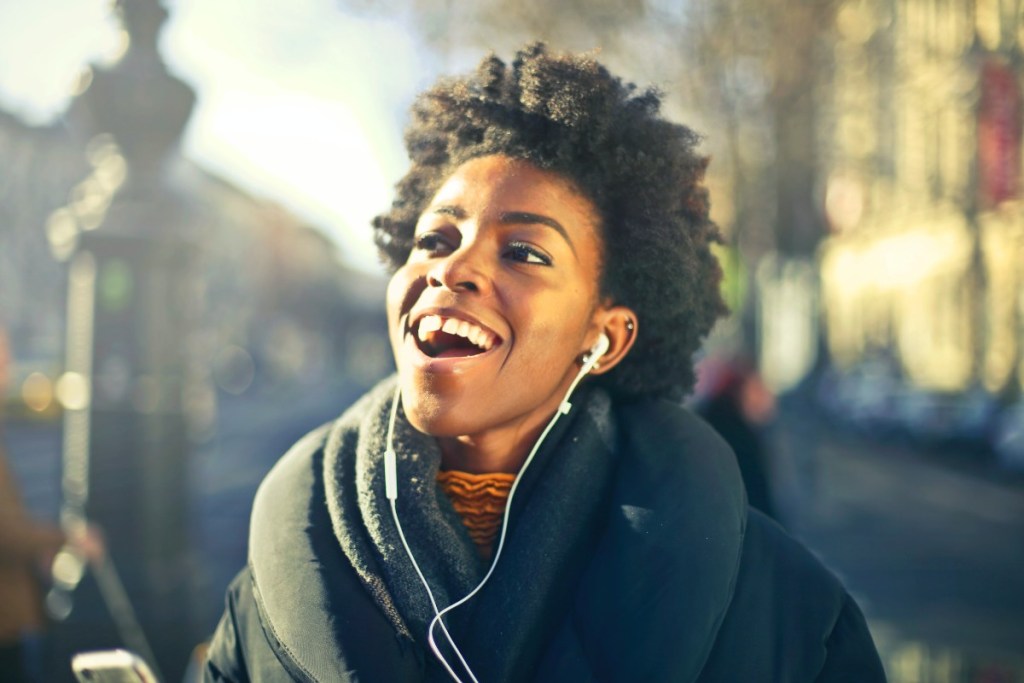 Calmer You
Dealing with anxiety often means spending copious amounts of mental energy trying to slow your racing thoughts. On Calmer You, Chloe Brotheridge, expert hypnotherapist and author of The Anxiety Solution and Brave New Girl, interviews guests on topics that help you calm your mind and become more confident in your sense of self. Recently, Brotheridge has covered topics such as grief, imposter syndrome, confidence, and self-love.
The Overwhelmed Brain
How many times has someone told you to, "Just relax and think positive?" Did it help? Probably not. Don't worry — you won't hear any of that on this calming podcast. Host Paul Colaianni is more focused on helping you learn how to relate to yourself by honoring what's important to you. He seeks to dive deep, encouraging you to pull out your own emotional strength. Recent episodes, which usually run a little over an hour, have focused on teaching you how to counter others' hurtful behavior, deal with passive-aggressiveness, and feel comfortable in your own skin.
The Anxiety Coaches Podcast with Gina Ryan
This popular mental health podcast has more than 10 million downloads and a 4.7-star rating on Apple Podcasts. The show aims to be relaxing and inspiring while also giving you tips on how to make key lifestyle changes that reduce anxiety and panic. This twice-weekly show offers quick episodes running about 20 to 25 minutes each. Each episode gives advice on boosting your self-esteem, coping with morning anxiety, and tackling loneliness in the age of COVID-19.
Meditation is great, but let's face it, it's not for everybody. That doesn't mean you are out of luck if you need to reduce anxiety. Many podcasts, available on popular streaming apps like Apple Podcasts and Spotify, can quell your anxiety, keeping you motivated and uplifted. If you're feeling anxious, know that there's no shame in reaching out to a professional for help. While the above relaxing podcasts may help, speaking to a therapist is also a great way to work on your feelings. You can find one through your insurance company, Psychology Today, or an app like TalkSpace.
BlissMark provides information regarding health, wellness, and beauty. The information within this article is not intended to be medical advice. Before starting any diet or exercise routine, consult your physician. If you don't have a primary care physician, the United States Health & Human Services department has a free online tool that can help you locate a clinic in your area. We are not medical professionals, have not verified or vetted any programs, and in no way intend our content to be anything more than informative and inspiring.
Editors' Recommendations