Therapy has evolved past the classic image of a patient on the couch sharing their private thoughts with a physician sitting across from you asking, "And how does that make you feel?"
Nearly 85 percent of therapists say they are using telehealth to treat patients during the COVID-19 pandemic approximately 76-100 percent of the time. Before the pandemic, only 2.1 percent of therapists were using telehealth that often, according to a survey from the American Psychiatric Association. Apps that connect people with available therapists, like TalkSpace, are also gaining steam with celebrity endorsers, including entertainer Demi Lovato and swimmer Michael Phelps.
But unlike apps like Uber, where a couple of swipes will get you a driver, finding the right online therapist for you isn't as quick. Fit is important, as a sound therapeutic relationship is vital to a successful journey. If you're looking to find a therapist online, consider this your guide on how to find the therapist that will work best with you and your needs.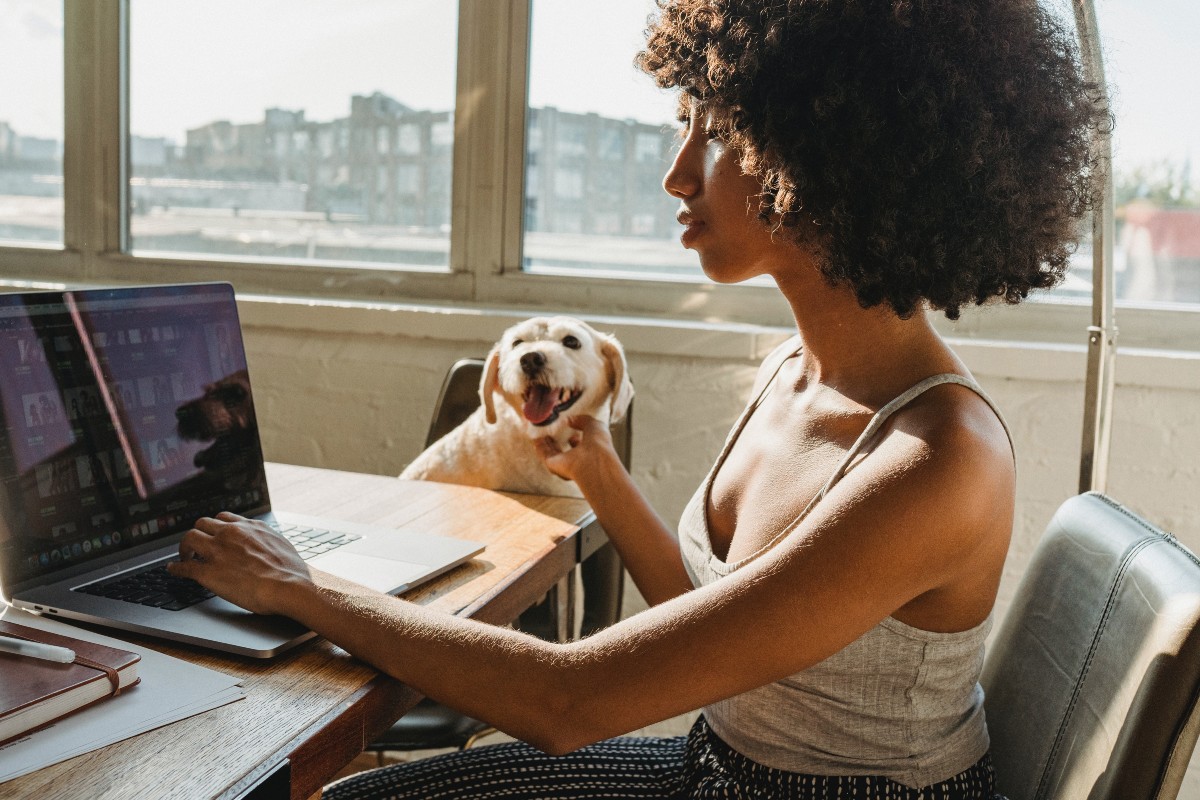 Have your "why" in mind
The first step in how to get mental help is knowing why you're getting it. It sounds obvious, but stating an intention is important. Therapists have various specialties. Some may focus on grief counseling, while others specialize in helping people live with anxiety, eating disorders, and substance abuse. Your "why" can even be as simple as needing someone to help you sort out your thoughts. Having a therapist is just like having a primary care physician. You can go if you have an issue, but it's also healthy to check in with a professional every once in a while.
Just be sure you stay honest with yourself and reserve judgment on the issues and thoughts you're working through.
Where to find help online
Telehealth is not new in the therapy space, but its surge in popularity has resulted in a wide variety of options available to you. Various mental health resources will help you figure out how to get mental help online. Applications like TalkSpace and BetterHelp allow you to scroll through therapist profiles, see their specialties, and feel out their personalities. These apps often require a monthly fee, which, depending on your plan, may or may not be cheaper than going through insurance and paying a co-pay.
If you have health insurance, your insurance company can also walk you through how to get mental help online, as your provider will have a list of in-network providers. Personal referrals are also valuable, so if you're comfortable, ask family and friends if they know anyone they recommend. Community groups, like your local addiction services or LGTBQ+ advocacy center, may also be able to point you in the right direction or have counselors on staff.
Meet your therapist virtually
Once you've done your research, the next step is to "hire" your therapist. Before you spill your feelings and get to work, the American Psychology Association suggests asking a few questions, including:
How long have you been practicing?
What kind of treatments do you use, and have they been proven effective for the issues I am having?
I have been feeling (anxious depressed, etc.) and find it's giving me problems with (my job, marriage, sleep habits, eating habits, alcohol consumption, etc.). What types of experience do you have assisting people with these problems?
Are you licensed in my state?
Do you take my insurance? How will I pay you?
If you're interested in a hybrid in-person and digital relationship, you might also consider asking, "Do you also have an office, and do you plan on seeing patients in your office once the COVID-19 pandemic ends?"
Keep in mind that the first therapist you try may not be the right one for you. It's OK to make a change if you don't feel the right connection with a practitioner.
If you're looking to find out how to get mental help, start by searching within. Ask yourself why you want to speak to a professional, then find a therapist with aligning specialties.
Insurance companies, local advocacy groups, family, and friends can provide referrals, but feel free to do your own research as you look into apps like TalkSpace and Betterhelp. Before choosing a therapist, ask questions to ascertain which provider is the best fit for you. If they aren't, it's OK to move on. Remember, your journey is about helping you feel better, and a good therapist will support that even if it means taking your business elsewhere.
BlissMark provides information regarding health, wellness, and beauty. The information within this article is not intended to be medical advice. Before starting any diet or exercise routine, consult your physician. If you don't have a primary care physician, the United States Health & Human Services department has a free online tool that can help you locate a clinic in your area. We are not medical professionals, have not verified or vetted any programs, and in no way intend our content to be anything more than informative and inspiring.
Editors' Recommendations