Yogurt is an incredibly versatile food. It's perfect on its own or with a range of toppings including fruit, honey, and even chocolate. Some people also use it as an alternative to sour cream and drop a dollop of yogurt on their baked potatoes.
Even though it's typically considered a healthy substitute for heavy creams, yogurt is sometimes high in sugar, and some yogurts may contain more than 30 grams of it. To put that in perspective, the FDA recommends women consume no more than 24 grams of sugar per day and men limit themselves to 36 grams of sugar per day. An occasional treat is fine, but eating too much sugar can increase your risk of certain medical conditions like heart disease and diabetes. If you're watching your sugar intake, these are a few of the best low-sugar yogurts that should be a part of your daily menu.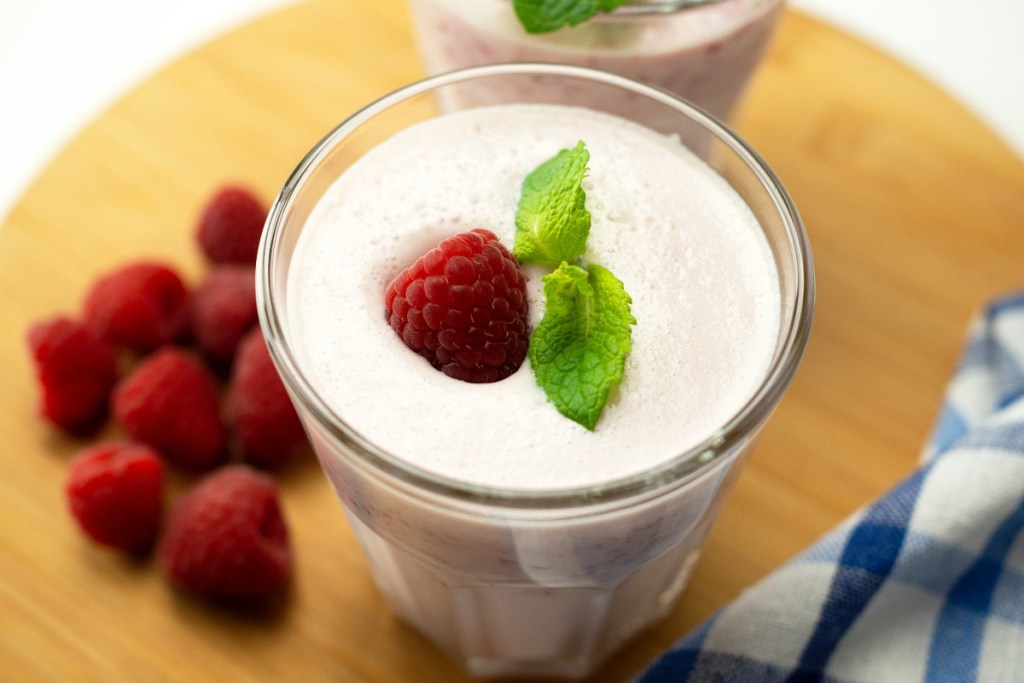 Siggi's
Siggi's makes luxurious-tasting Icelandic low-sugar yogurt in three flavors: blueberry, strawberry, and vanilla. It's so thick and creamy that it could double for slow-churned ice cream, though it's a tad tart. Unlike some brands, Siggi's strains its yogurts to perfection, so there's no mixing required as you won't open a cup and see a ton of liquid on the top. Siggi's low-sugar yogurts are also super filling thanks to their high protein content. Each 5.3 oz. cup contains about 15 grams of muscle-strengthening protein, 15 percent of your daily calcium intake, and no milkfat. Another thing that makes Siggi's one of the best low-sugar yogurt brands: It doesn't use growth hormones or artificial sweeteners so it's a cleaner brand than some of its competitors.
Two Good Greek Yogurt
Two Good's tasty, protein-packed Greek yogurt is a delicious low-sugar yogurt that comes in a variety of flavors from Mango Hibiscus to Coconut (though we prefer the strawberry). Two Good has a creamy texture that isn't too thick, and a touch of sweetness means this brand doesn't have a sour aftertaste like other Greek yogurts. It smells like fresh berries and tastes sweet despite not having much sugar. As its name implies, it only has 2 grams of the sweet stuff, and it's all-natural, with no sugar added. It's also low fat (2 grams) and contains only 80 calories. Last, the 12 grams of protein help make this low-sugar yogurt a filling snack and the perfect ingredient for a breakfast smoothie.
Light N' Fit Carb & Sugar Control
Greek and Icelandic yogurts are popular, but their more sour flavor profile can be divisive. If you prefer regular yogurt, we recommend Light N' Fit Carb & Sugar Control. People with diabetes and prediabetes say it's one of the best low-sugar yogurts for them, and it only has 3 grams of carbs, 2 grams of sugar, and 1.5 grams of fat per cup. The yogurt is smooth, creamy, and tastes just as good as its sugary counterparts. Fans of this brand love that it comes in single-serve cups because it helps with portion control. It also makes this low-sugar yogurt easy to transport whenever you're on the go.
Sugar can make food like yogurt tasty, but we all know you can have too much of a good thing. Opt for low-sugar yogurt if you're looking for a healthier meal or snack because, though many yogurts do contain a ton of sugar, some only have 2 grams as opposed to 30. The best low-sugar yogurts are still delicious, even if they don't have a ton of added sweetness. These are a few of our favorite options, but don't be afraid to experiment with different flavors and brands until you find the low-sugar yogurt that's right for you.
If you love milk and you're looking for healthier options, here check out the best healthy milk brands to reach for in the dairy aisle.
BlissMark provides information regarding health, wellness, and beauty. The information within this article is not intended to be medical advice. Before starting any diet or exercise routine, consult your physician. If you don't have a primary care physician, the United States Health & Human Services department has a free online tool that can help you locate a clinic in your area. We are not medical professionals, have not verified or vetted any programs, and in no way intend our content to be anything more than informative and inspiring.
Editors' Recommendations