When you're dealing with anxiety, you may feel alone and wonder if anyone else shares your thoughts.
It's important to know that even if you feel lonely, you are not alone. About 40 million adults in the U.S. will experience anxiety during any given year. That accounts for 18% of the adult population, making it the most common mental illness in the country, according to the Anxiety & Depression Association of America.
Some relief may be a few swipes and taps away. There are several anxiety apps in the App Store and on Google Play that can help you work through your feelings. Though they aren't a replacement for traditional therapy, they may help you feel better. Consider giving these top-rated apps a try.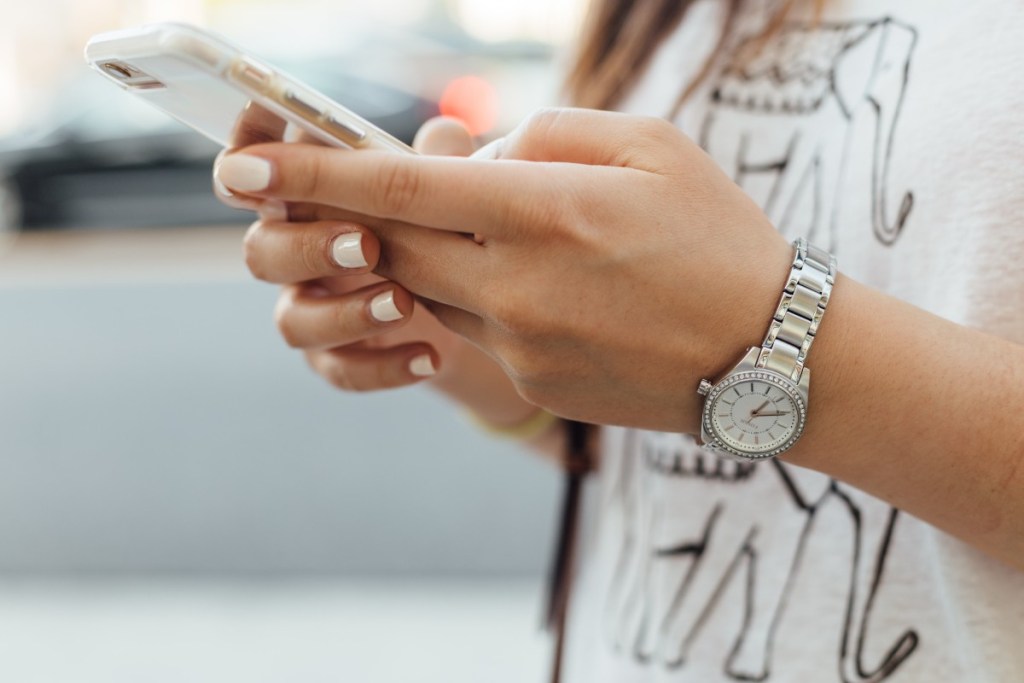 Calm
This app is a holistic hub for mindfulness, stress reduction, and sleep quality improvement. Apple's 2018 App of the Year has guided meditations, relaxing music, and nature scenes and sounds to enjoy while relaxing or working. Calm isn't simply focused on what's going on inside your head but also on the mind-body connection. You can view video lessons on mindful movement and gentle stretching to help soothe any physical stress within your body. Other free resources include mindful living calendars that teach you about yourself, a gratitude journal to remind you of the good in the world, and 13 exercises designed to make you stronger mentally.
Insight Timer
This free meditation app aims to help you reduce anxiety. It may also be useful for relieving other issues that may accompany the issue, such as poor sleep. The free features include a library of more than 75,000 guided meditations, a customized meditation timer, and access to your stats and milestones to track your progress. Meditations come in multiple lengths, from less than 10 minutes to more than an hour. You can also choose meditations, discussions, and music specifically designed for anxiety. A premium subscription gives you access to courses and a sleep mode with music to help you drift off to dreamland. No need to stress about navigating this top-rated app — users say it's a cinch.
If you try to sign up on the website, Insight Timer will send you a personalized, one-time text to download the app.
iBreathe
Experts share that controlled breath can reduce anxiety and insomnia. iBreathe was designed with this knowledge in mind. As the name implies, the app is focused on helping you focus on your breath. You'll be able to truly watch your breath through animations signaling when to inhale and exhale. Everyone is different, so iBreathe allows you to customize how long you'd like to hold each breath. The app's simple design makes it easy to use and it's completely free. You don't have to upgrade to use special features, making iBreathe's benefits accessible to a broad group of users.
Tide
This app draws inspiration from nature, travel, mindfulness, and meditation to help users feel more relaxed, better rested, and more focused. If your anxiety distracts you at work, you can use a focus timer that empowers you to hone in on your tasks while listening to nature-inspired sounds like rain falling, thunder, and peaceful ocean waves. You can fall asleep to similar sounds and make use of a gentle alarm to wake you when it's time. Plus, you have access to breathing guides, meditations, and daily quotes to calm you, focus you, and inspire you. There's also a diary feature. Consider this part something of an anxiety journal app that allows you to remember whatever you were feeling on any given day.
Headspace
Headspace is so renowned, even New York State partnered with the meditation app during the pandemic to assist locals with their anxiety. It also boasts a nearly perfect score in the App Store (4.9 stars out of five over more than 806,000 ratings). The app is free to download and includes 10 guided meditation sessions to introduce you to mindfulness. You can access hundreds more with a subscription ($69.99 per year). There's also a "Move Mode" full of feel-good fitness courses taught by a pair of Olympians, Kim Glass and Leon Taylor. To allow you to feel connected with others, you can add friends to mediate with you.
Colorfy
Adult color books were all the rage a few years ago and for a good reason. Experts share that adult coloring can help you relax. Colorfy has moved this anxiety-reducing hobby from paper to your mobile device. The coloring game and painting book app allows you to choose from designs, such as animals, florals, and patterns, and color or paint away. There are also more challenging ones for seasoned artists. Users say you'll want to plan to purchase a paid subscription for this one, as nearly all of the features are behind a paywall. You can get one for $39.99 annually.
Anxiety apps may reduce stress and help you lead a calmer, more fulfilled life. Some focus on meditation, while anxiety journal apps allow you to record your emotions and identify patterns. Though apps can make things easier, managing anxiety isn't always as simple as swiping and tapping. Depending on your individual needs, you may need other treatments to manage your anxiety, including therapy or medication. Anxiety is a common mental health issue, and you should feel free to have an open conversation with your healthcare providers about what you're going through. Doctors are now screening women for anxiety during annual check-ups, which may be an excellent place to start the conversation and get the holistic care you need.
BlissMark provides information regarding health, wellness, and beauty. The information within this article is not intended to be medical advice. Before starting any diet or exercise routine, consult your physician. If you don't have a primary care physician, the United States Health & Human Services department has a free online tool that can help you locate a clinic in your area. We are not medical professionals, have not verified or vetted any programs, and in no way intend our content to be anything more than informative and inspiring.
Editors' Recommendations