Soaking in an oversized bathtub filled to the brim with delicious-smelling and good-for-your-skin ingredients sounds like the perfect ending to a tough day — right? If the idea of drawing a natural bath and easing into it, hoping to melt away the day's stresses, sounds like sheer bliss, we have a few all-natural products to share with you that can help you feel even more luxurious and pampered. Who needs to go to a spa when you can treat yourself with a few excellent-quality products right from the comfort of your own home?
Self-care is your care
Over the past few years, self-care has become widely talked about in the beauty industry and in mainstream media. The recent focus has been on caring for ourselves as much as we care for others. Self-care is different for each individual. What one person may call self-care, others may not — it's all up to each unique person's view on what they need. What's important is that we understand that taking care of ourselves is the best and most important way we then care for others. Embrace your next bath time opportunity, and keep reading for a few ideas on how to ramp up the benefits of your next long soak.
We have looked high and low to find some of the best all-natural beauty products that deserve to be on your bathtub's next lineup. From hydrating oils to pore-cleansing distillations, our list has something for all your skin care needs.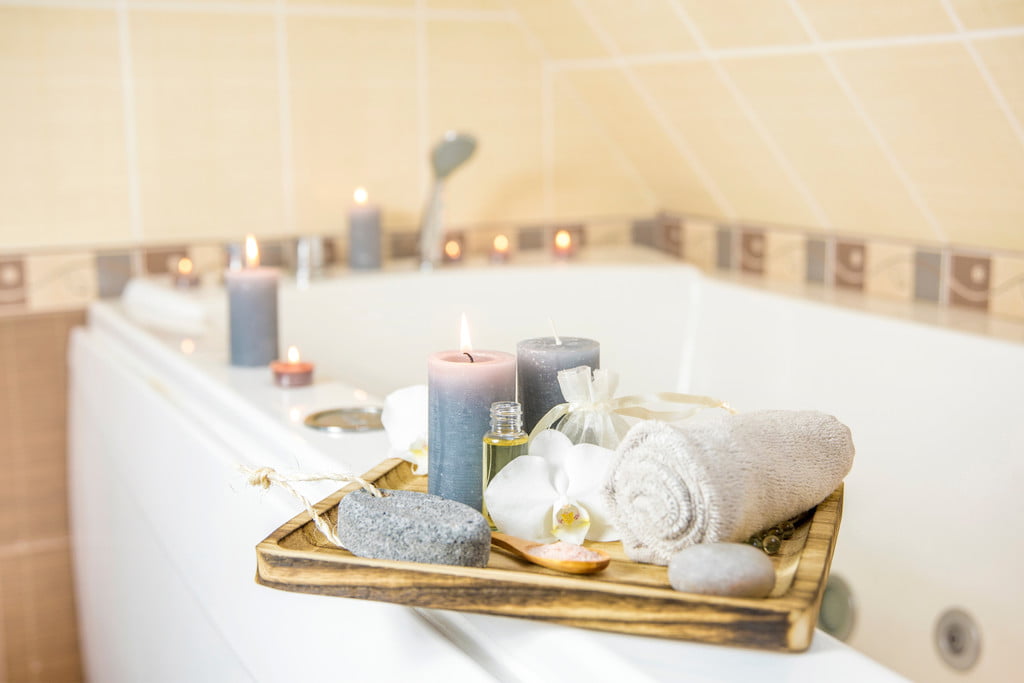 Coconut oil for the win
Fractionated coconut oil, like Majestic Pure's version, is a specially-processed style of that firm, white, miraculous substance we have come to know and love. This kind of coconut oil has been pressed in such a way as to remove the long-chain fatty acids, leaving behind the healthy, medium-chained fatty acids. In this process, the oil moves from a firm but moldable paste consistency to a crystal-clear liquid. This product is a wonderful ingredient to add to your next bath. It's great to put coconut oil in bathwater because it contains natural anti-fungal, antibacterial, and antimicrobial properties. Fractionated coconut oil also hydrates your delicate skin and smells just like a beach in paradise.
Just add (essential) oil
Essential oils hit the beauty industry just a few years ago, drawing attention to a more natural way of cleaning, healing, and relaxing. In that time, beauty health standards were implemented for essential oils, and the focus on the quality of these products was greatly increased. Because of their long-listed benefits, essential oils should be on your list of all-natural ingredients to add to your next bathtub retreat. This classic assortment of relaxing scents from Benatu should help you quickly dissolve into your bathwater and float away.
When life hands you lemons, squeeze them and add rose water
Certified organic and sustainably-sourced rose water, when paired with freshly-squeezed lemon juice and its natural oil essences, makes a wonderful, all-natural skin-clearing agent. You won't believe how quickly this concoction can freshen your dermis. IQ Natural's steam-distilled rose water is produced from fresh Moroccan roses sourced from overseas and imported for manufacturing in the United States. This product is a great all-natural ingredient that is perfect for all skin types.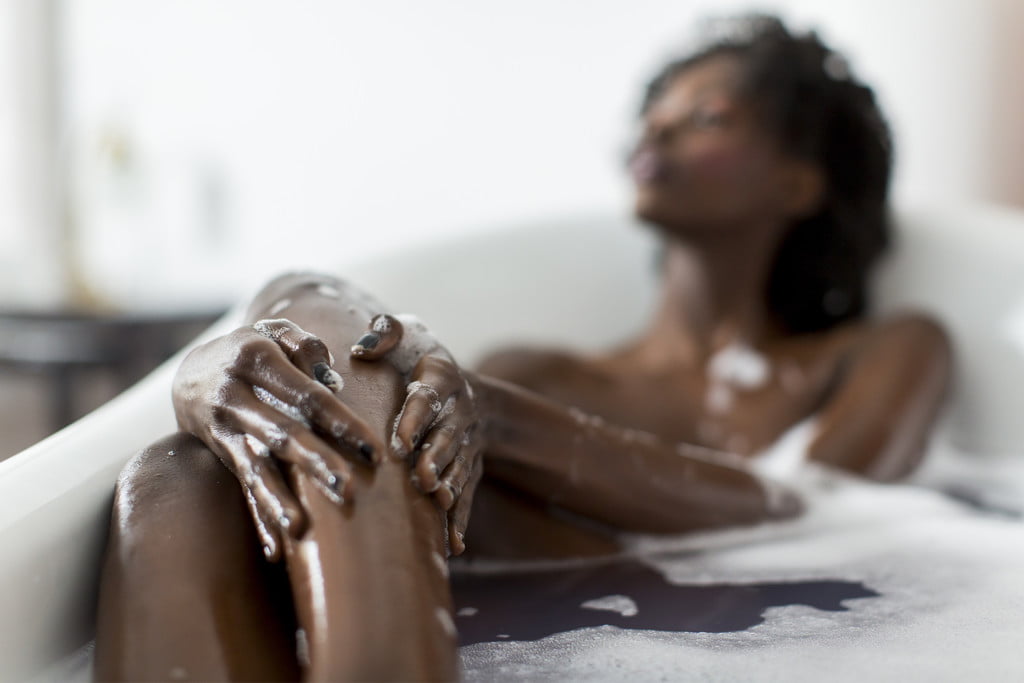 Calm your
sensitive
skin
Sometimes, when we find our skin experiencing itchy or painful rashes, we rarely consider soaking in a hot bath. Some might say that it's counterproductive and could exacerbate the issue. However, thanks to Aveeno, there's a sensitive-skin-friendly option for warm baths to reduce the inflammation and irritation of the skin. This product is designed to be added right into your running bathwater and is packed with rich colloidal oatmeal to soothe all sorts of skin ailments. From poison oak, ivy, and sumac to sunburns, allergic reactions, and hives, Aveeno's sensitive skin oatmeal bath soothes away irritated skin without further drying it out.
Detoxifying salt soaks draw out impurities
Tree Hut's fig and olive Mediterranean salt soak takes everything you think you know about your grandma's Epsom salts and cranks it up a notch. Packed full of 100% pure shea butter, fig extract, olive oil, activated charcoal, and naturally-sourced Mediterranean Sea salt, the soak helps draw out impurities and detoxify your skin while wrapping your body in a delicious and exotic scent. All of Tree Hut's products have proudly worn their Certified Organic stamp since 2008.
A few other natural ingredients that could be added to your bathwater include:
Fresh or dried

lavender

Honey

Milk

Baking soda

Green tea bags or loose-leaf

tea

Fresh slices of ginger root
At the end of the day, let it all go
Slipping into a deep, steaming pool of blissfully-warm water infused with intoxicating scents and skin-loving ingredients is an incredibly lush way of giving yourself the gift of self-care. No matter if you are looking for skin-clearing or rash-healing elements, our list of all-natural and sustainably-sourced products can help you feel affluent without leaving your home.
As always, if you suffer from sensitive skin or skin allergies, we urge you to please discuss any new beauty routines with your dermatologist or physician before introducing them to your skin.
Editors' Recommendations