Ever wondered how your favorite fast-food meals are made? You may end up regretting that question.
Recently, fast-food workers have flocked to TikTok to give viewers a behind-the-scenes look at their daily lives. The videos have illuminated some unpleasant truths about the food preparation process that many fast-food customers would be happier not knowing. Here are some videos from six of the most popular national chains. But beware — these TikToks may make you a home cooking convert once and for all.
McDonald's
When you see the golden arches as you turn into the McDonald's parking lot, you know exactly what you're getting. Or so you thought. McRib lovers, avert your eyes from this TikTok. The video from @thatonedepressedginger has amassed 3.2 million views and shows a person dropping frozen, uncooked McRibs on a dirty grill. Once cooked, the ribs, which one commenter succinctly described as "Styrofoam," are stored in a drawer above congealed sauce. And while cleanliness standards vary from store to store, those unappetizing ribs are unfortunately the standard for every McDonald's restaurant.
Subway
Subway is no stranger to controversy. Most recently, the "eat fresh" folks have come under fire about the quality of their tuna fish. After a class-action lawsuit was filed alleging that the fish was fake, The New York Times completed their own investigation finding that the meat was either too heavily processed to identify or contained no tuna DNA. No matter what the courts find, you may want to avoid their tuna subs anyway after watching this video from @travis2official. In the TikTok, the Subway worker tears open a square bag of pinkish fish, breaks up the crumbles with his hands in a bowl, and pours in mayonnaise from a bag before mixing it with his hands.
Dunkin Donuts
America may run on Dunkin, but you may be making your morning coffee at home after seeing this TikTok. The video, which now has 10.4 million views, was posted by @hannz57, an employee who declared that she was exposing the brand because she was quitting her job. The TikTok goes on to show a few of the ways Dunkin prepares and stores its food. The sweet foam topping is sprayed out of a whipped cream can, the sausages are kept in stacks in a drawer, and the creamer tank looks like it has never been cleaned. The TikToker also says that the French vanilla and pink velvet swirl mixtures are exactly the same, just different colors.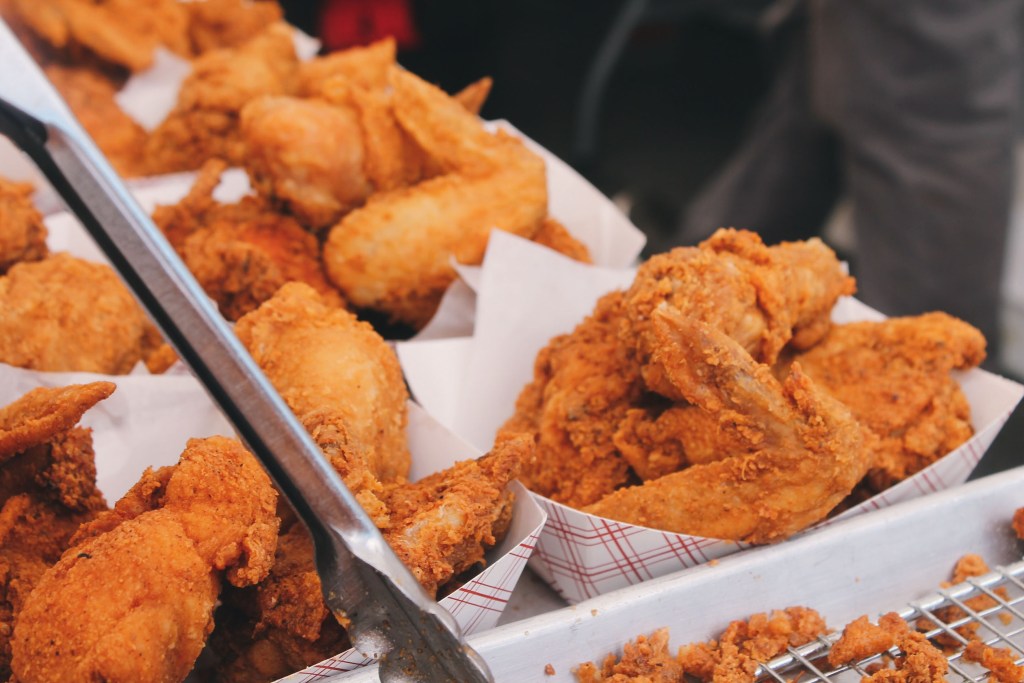 KFC
KFC is known for its "finger-lickin' good" chicken. But this behind-the-scenes look in the kitchen may change that perception. TikToker @cloutdafool posted the video, which now has over 714,000 views. The TikTok puts the generally unclean condition of the poster's KFC on full display. The uncooked chicken strips are kept in a plastic bag full of some kind of liquid, or "goo," as the KFC employee puts it. He also shows the murky water used to clean the chicken and the dirty cooking oil used to fry it. No, thank you, KFC!
Burger King
This TikTok from a Burger King at closing time is definitely not for anyone with a weak stomach. The video, posted by @dumbbitch3nergy, opens with gobs of black-brown grease lining a surface in the kitchen, which the employee proceeds to scoop up with their bare hands. But the filth doesn't stop there; you can also see burnt food caked onto a pan and stained ovens that look brand new after cleaning. All we can say is yuck.
Taco Bell
People don't go to Taco Bell expecting fresh, authentic Mexican food, but still, you may be surprised to learn what your food looks like before it's cooked. Almost every ingredient is stored pre-sliced and in bags and cardboard boxes. The guacamole is frozen in pre-portioned plastic bags, and the tortilla chips are completely frozen before being placed in the fryer. The meats, beans, and cheese are reheated by placing the plastic bags in boiling hot water. Plus, the tacos shells are left out, uncovered. These processed foods have been engineered for quickness, but unfortunately, flavor and freshness are lost in the procedure.
There's a reason nobody wants to see how the sausage (or sandwich, or chicken) gets made. With low-quality ingredients, unsanitary food storage, and filthy kitchens, it's hard to crave fast food from the restaurants seen in these videos. And while not every fast-food location has such lax cleaning standards, you never know which ones do. These fast food secrets alone are enough for us to swear off the stuff for good!
BlissMark provides information regarding health, wellness, and beauty. The information within this article is not intended to be medical advice. Before starting any diet or exercise routine, consult your physician. If you don't have a primary care physician, the United States Health & Human Services department has a free online tool that can help you locate a clinic in your area. We are not medical professionals, have not verified or vetted any programs, and in no way intend our content to be anything more than informative and inspiring.
Editors' Recommendations