The produce section in the dead of winter can look a little surreal. Especially in large, chain grocery stores, you can find the same products, more or less, that exist during the height of the harvest season. This is because many of those fruits and vegetables are imported from different regions of the country, or even the world, where they're in season.
Often, these imported products idle in cold storage for long periods or receive chemical treatments to preserve freshness. So, while out-of-season produce may look the same as its in-season counterparts, it likely won't taste the same. Out-of-season produce is not just lower quality, it can also be more expensive, so more and more consumers are making the decision to eat seasonally.
If you're looking to pick out the best in-season produce, check out this list of fruits and veggies that are fresh and available in each season. While this list isn't exhaustive, it does provide an overview of some of the freshest options available.
Looking to know more about seasonal produce in your area? Talk to vendors at a local farmer's market or consult this handy guide from the U.S. Department of Agriculture.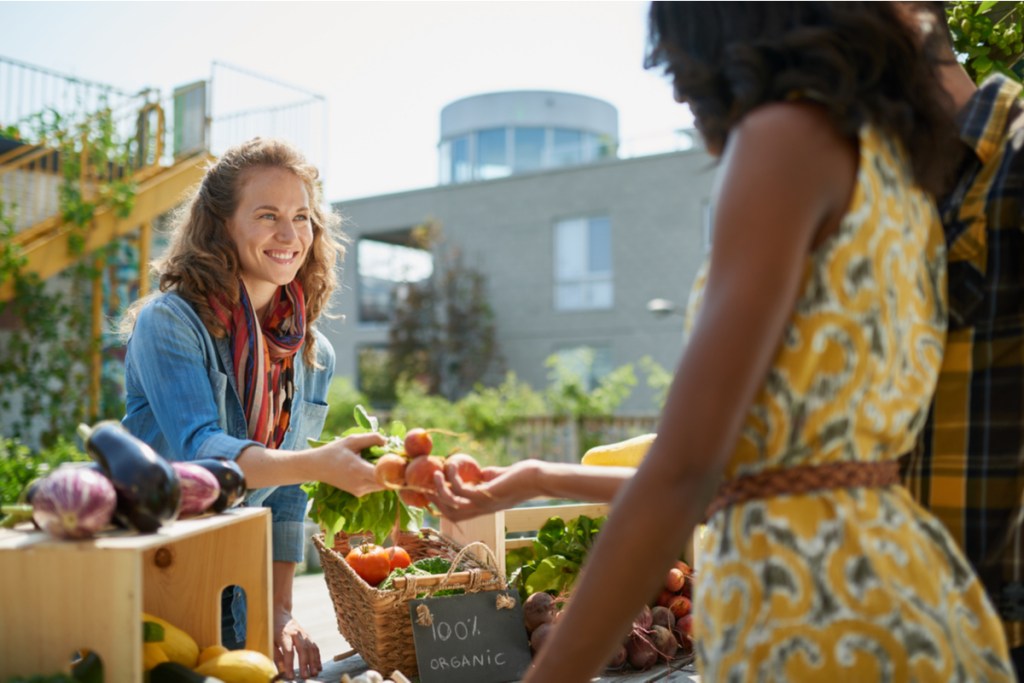 Winter
Fewer plants ripen naturally in the winter, so while you may not get your favorite berries and beans, there is still a plethora of delicious winter options.
Beets are most available when the weather is cool, so this is the time to whip up a fresh beet salad or tangy borscht. Additionally, broccoli and other cruciferous vegetables like cabbage, turnips, and brussels sprouts have the best flavor when harvested in cooler weather. Another super green, kale, is also a great find in the winter months.
For a fruity option, look for citrus products like oranges, lemons, grapefruit, and kumquats. These are only in season if you live in a place without sustained periods of cold weather like Texas and Florida, so they may not be as fresh if you're purchasing your food up north.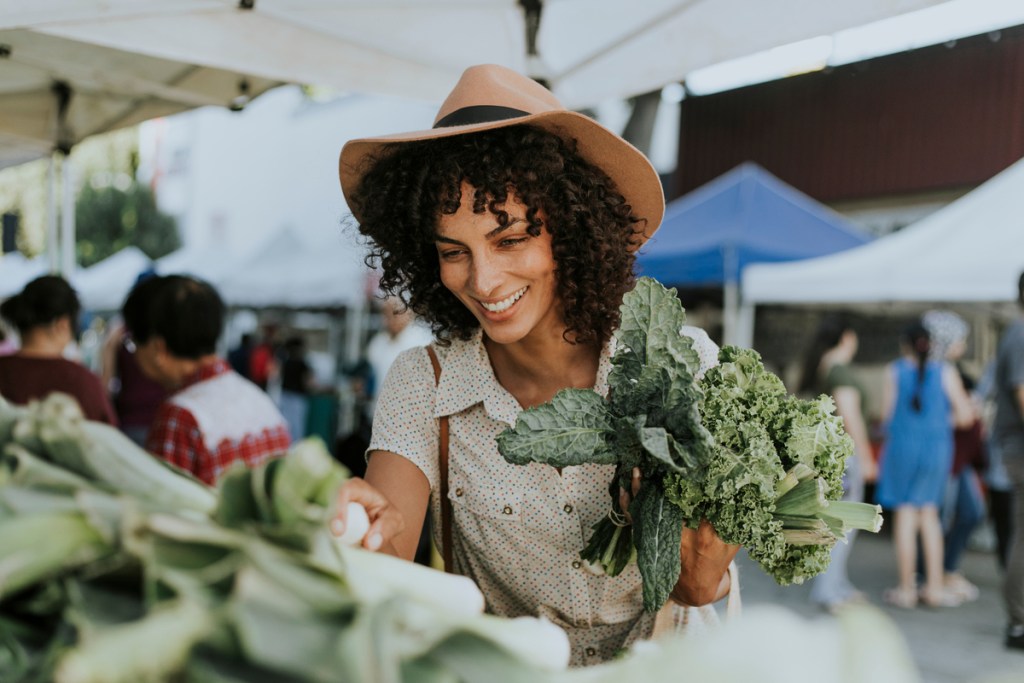 Fall
Autumn is known as the harvest season for a reason. Most products are ripe and available in the fall, as farmers use this time to harvest all their crops before the winter rolls in, making the ground cold and hard.
Apples are available year-round but they are at their largest and sweetest during this time of the year. Root vegetables are also popular fall products, making carrots, sweet potatoes, and parsnips popular sides at the Thanksgiving table.
Pumpkins, of course, are another fall staple. While they can be grown year round in controlled conditions, they are large, bright, and plentiful during the fall.
Spring
With winter's chill not far in the rearview and the summer sun still months away, the pickings are relatively slim in spring.
However, this is the perfect time to find your favorite fruits and vegetables like avocado, kiwi, and onions. If you live in a warmer climate where temperatures start to climb in the spring, you can also find pineapples and strawberries near the end of this season.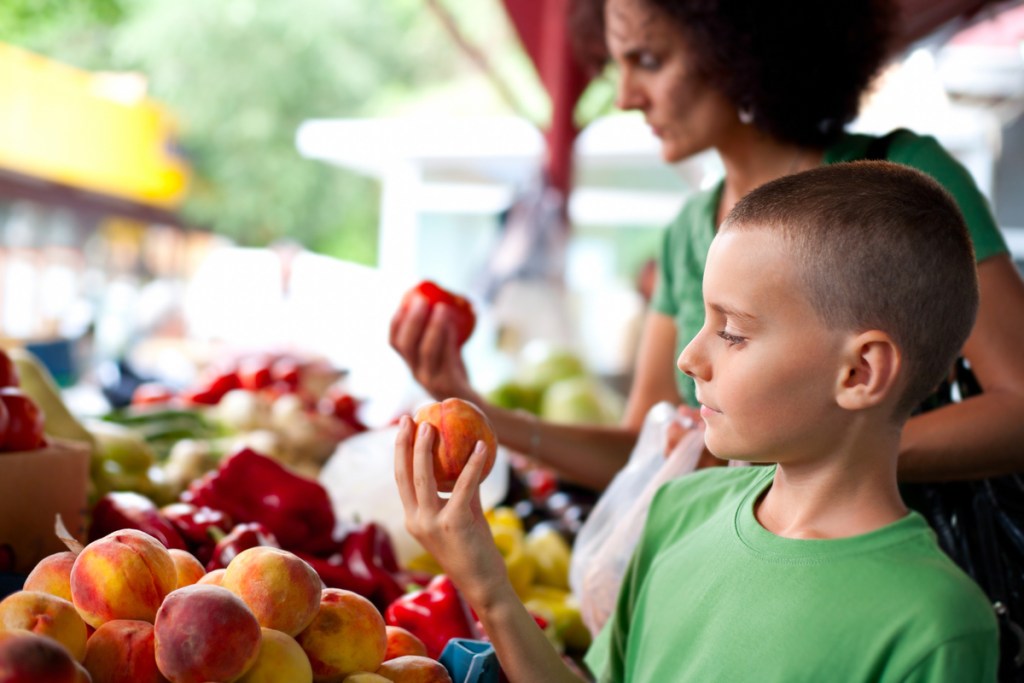 Summer
Summertime, when the seasonal eating is easy. In the warmest months, the shelves and stores are exploding with color. If you want it, odds are they will be fresh and available at the supermarket during this time.
Berries of all kinds, including blueberries, strawberries, raspberries, and blackberries, are wildly popular in the summertime. Other fruits like melons (cantaloupe, honeydew, and watermelon), peaches, and plums round our your sweet summer offerings, perfect for a day at the beach or a picnic in the park.
Buying local can be difficult, especially if you're used to grabbing any product at any time. However, you'll be surprised by how much is available to you when you decide to eat seasonally. All it takes is a little bit of knowledge and a sense of adventure — likely there are many products available to you that you never considered trying. Eating in tune with the seasons ensures you're eating the freshest, most delicious foods, and with this guide, you're well on your way.
Disclaimer: BlissMark provides information regarding health, wellness, and beauty. The information within this article is not intended to be medical advice. Before starting any diet or exercise routine, consult your physician. If you don't have a primary care physician, the United States Health & Human Services department has a free online tool that can help you locate a clinic in your area. We are not medical professionals, have not verified or vetted any programs, and in no way intend our content to be anything more than informative and inspiring.
Editors' Recommendations