Ketchup is one of the most versatile condiments available, beloved by kids and adults alike. Despite its great taste, many brands are chock full of added sugars, salt, and preservatives. Even some organic options are full of sugar and aren't always budget-friendly. Luckily, you don't have to make a trip to the grocery store next time you reach the bottom of the bottle. Ketchup is one of the easiest foods to make at home, so you can control how much sugar you add and customize it to your tastes.
This simple organic condiment recipe is not only more nutritious than store-brand options, but you may even end up saving money, too!
How to make ketchup at home
Making tasty homemade ketchup is much easier than you think. It requires very little cooking, and you likely have most, if not all, of the ingredients in your pantry already! Additionally, if you're looking to keep this organic, all of these ingredients are readily available at your local specialty food store or market.
The process takes an hour and yields 1.5 cups of ketchup, about as much as you would find in your standard, store-bought bottle. If you're a ketchup fiend and 1.5 cups aren't enough, doubling or tripling the recipe is straightforward and easy. Store the ketchup in an airtight container in your refrigerator for up to a month or keep it fresh in the freezer for up to five months.
Ingredients
6 cups tomatoes (cherry or regular)
½ cup apple cider vinegar
¼ cup brown sugar or maple syrup
One whole clove
1 tsp onion powder
1/8 tsp ground cinnamon
1 tsp garlic powder
1/8 tsp celery seeds
1 tsp salt
1/8 tsp chili powder or cayenne powder
For a simpler recipe, use pre-made tomato paste and skip ahead to step five in the recipe below. Feel free to play around with different measurements of spices, too! The most fun part of homemade meals is personalizing the flavor to create a dish that you'll really love.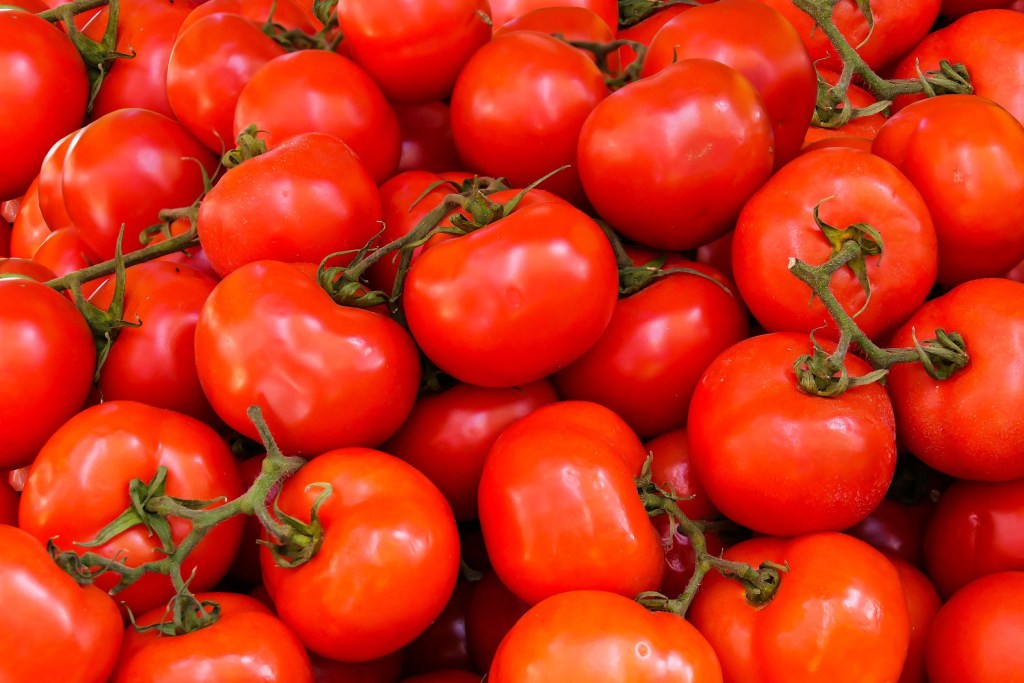 Organic ketchup recipe
Step 1: Remove the stems and wash the tomatoes thoroughly.
Step 2: Add the tomatoes to a large bowl and blend them using a handheld immersion blender or a food processor.
Step 3: Pour the blended tomatoes through a sieve to remove the large bits of skin and seeds. This should yield about 3.5 cups of liquid tomato juice.
Step 4: Add the juice to a large saucepan and bring to a slow boil over medium heat. Let them simmer for 45 minutes, stirring occasionally.
Step 5: After the tomatoes reduce to a thicker paste-like consistency, stir in the apple cider vinegar, brown sugar, and other spices. If you decide to use a ready-made tomato paste, begin at this step, as the tomato juices have been pre-reduced.
Step 6: Heat the mixture for 8 to 10 minutes over medium heat, stirring occasionally. When it reaches your preferred consistency, remove the pan from heat.
Step 7: Let the ketchup cool down, then transfer the condiment to an airtight bottle or container.
Step 8: Enjoy!
Take your condiments into your own hands and try making your own ketchup from scratch with this simple recipe. It tastes better than store-bought varieties and doesn't contain any of the excess salt, sugars, or other flavorings and preservatives. Get creative with the flavors and change the recipe to meet your unique dietary requirements and taste preferences. With just a few common ingredients and an hour of free time, you can enjoy your very own handmade ketchup in no time at all. Happy cooking!
BlissMark provides information regarding health, wellness, and beauty. The information within this article is not intended to be medical advice. Before starting any diet or exercise routine, consult your physician. If you don't have a primary care physician, the United States Health & Human Services department has a free online tool that can help you locate a clinic in your area. We are not medical professionals, have not verified or vetted any programs, and in no way intend our content to be anything more than informative and inspiring.
Editors' Recommendations