There's lots of gear out there for runners. But not all running accessories are created equal.
That's especially true given that running gear is designed for so much more than, well, running. At least directly. These standout models help you stay safe day or night, help better improve and monitor your running process over time, and provide an effective place for you to store your items while you're on the road or trail.
Here we've compiled a list of the five essential pieces of gear you need to get started. We've excluded sneakers and basic apparel because, you know, that's pretty obvious.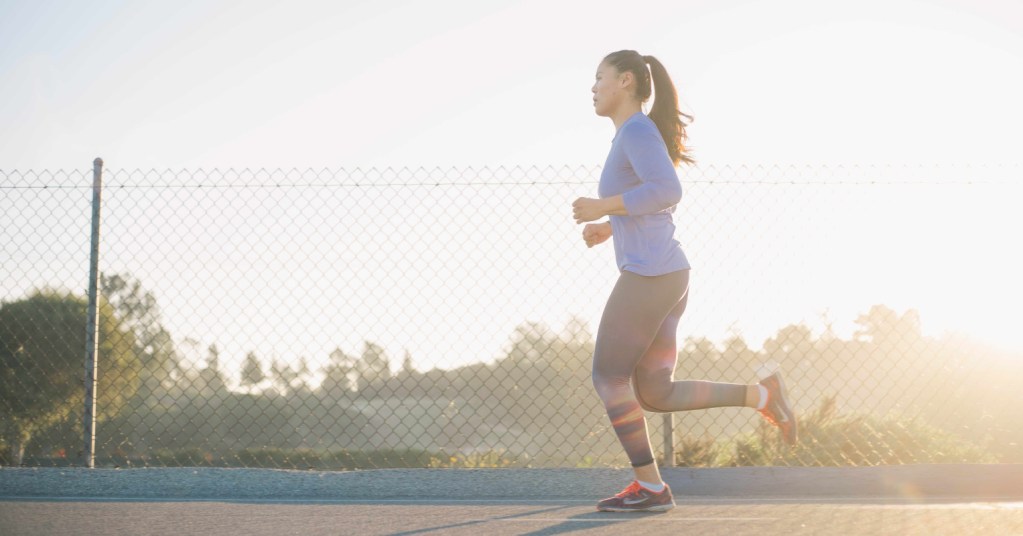 Reflective gear
A reflective running jacket makes you more visible to oncoming traffic. This sleeveless reflective vest provides 360 degrees of reflectivity and comes in three colors. Its no-frills design helps you maintain your freedom of movement–and makes for a pretty solid value as well.

Socks
Don't sleep on running socks. They can make a big difference in comfort and in the effectiveness of your stride.
Reach for a synthetic or wool running sock, as cotton socks get damp and can cause blisters. Also look for high "needle counts," as this tightly woven fabric helps wick away moisture.
A great example is this multi-pack of all-synthetic, no-show running socks from Saucony. They're designed to bring extra support to the all-important arch while minimizing bunching. The mesh venting also makes them breathable.
Smartwatch
A smartwatch typically includes a GPS function, which can help you easily track your pace and progress, within a single run and over time. Others provide a lot more, such as heart rate.
Many smartwatches also are compatible with a slew of fitness apps, many of which are geared specifically toward running.
Our pick for the best option in this category is the Garmin Forerunner 45. This easy-to-use running watch is GPS-enabled to monitor ideal VO2 (aka oxygen consumption) levels.
For safety, it has automatic incident detection. Also compatible with your smartphone, so there's no need to say goodbye to your playlists or podcasts.
Running belt
If you've ever dropped your keys or spent your run feeling your phone slapping against your thigh, you know that a good running belt can be a very useful tool in your running repertoire.
This unisex running belt from Filoto helps you keep your personal items safe and secure during your run. The extra-large pocket holds smartphones and wallets easily, while its reflective strip helps improve security.
There's also a special opening in the pouch designed just for earphones, so you don't have to sacrifice your music or podcast accompaniments.

Sunglasses
Sunglasses may be the most obvious entry on this list, but that doesn't mean that any old pair will do. Polarized lenses, for example, will improve your visibility as you wear them, while sturdy construction keeps them in place and good to go for the long haul
The Hulislem Blade Sport Polarized Sunglasses are among the strongest you can find — and they're a great value to boot.
With their lightweight carbonate frame, you may forget you're even wearing them. They also have a UV coating up to the 400 level, so no need to worry about sun damage as you run.
Finally, these feature an F1 frame construction that keeps up with your active lifestyle, including all those bumps and spills.
If you pick up these five pieces of gear, you'll be ready to tackle a run through your neighborhood. Whether it's safety you're after or just a better way to track your progress, this list helps you take your running to the next level.
So with this gear in your arsenal, you can relax and go after that PR with confidence, knowing you're covered and ready for anything.
BlissMark provides information regarding health, wellness, and beauty. The information within this article is not intended to be medical advice. Before starting any diet or exercise routine, consult your physician. If you don't have a primary care physician, the United States Health & Human Services department has a free online tool that can help you locate a clinic in your area. We are not medical professionals, have not verified or vetted any programs, and in no way intend our content to be anything more than informative and inspiring.
Editors' Recommendations