As the gloom of winter finally starts to disappear, everyone will be coming out of hibernation to enjoy the fresh air in the company of loved ones. Is there a better way to celebrate the warming weather than drinking light and delicious seasonal cocktails?
Below are a few of our favorite recipes that you can serve to family and friends or enjoy on your own. These refreshing spring cocktails are as easy to make as they are to drink; each recipe only requires five or fewer ingredients to make! Get ready to have some fun in the sun this season with these seven spring drinks.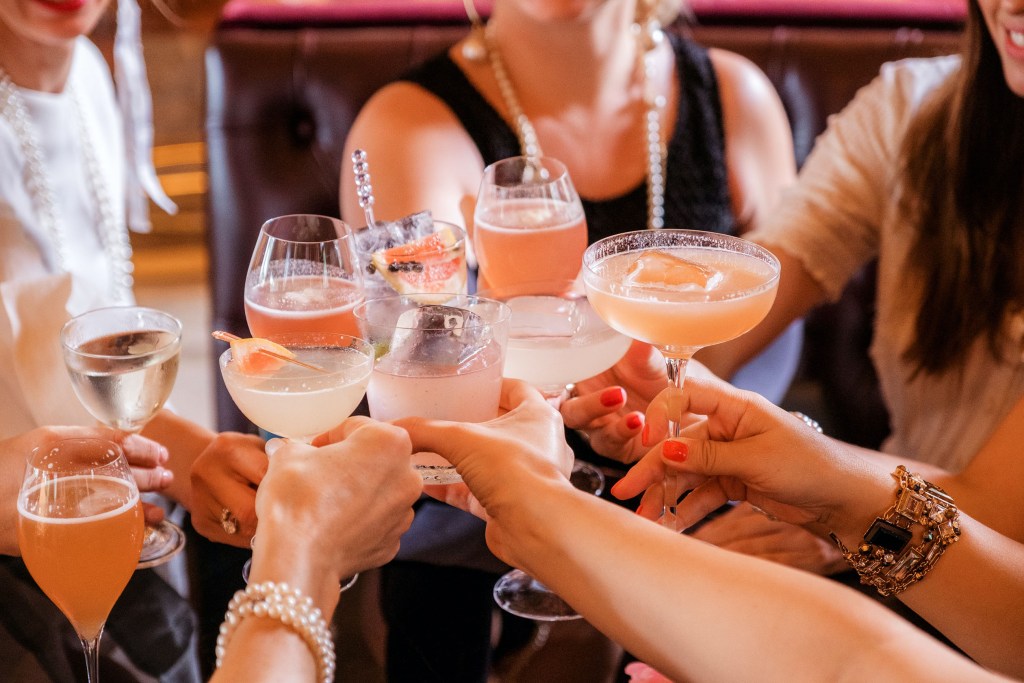 Sparkling Punch
Ingredients
One 750mL bottle of chilled sparkling rosé wine
3/4 cup limoncello
1 cup fresh raspberries
1 cup quartered strawberries
1 medium lemon, seeds removed, sliced thinly
Instructions
This recipe makes six servings of sparkling punch. Add the limoncello, strawberries, and raspberries to a large pitcher. Pour in the sparkling rosé. Stir in half of the lemon slices. Pour over ice in an old-fashioned glass. Make sure each glass gets some fresh berries. Garnish with the remaining lemon slices.
The Honey Rose Margarita
Ingredients
1 oz Blanco tequila
1 oz Cointreau
1 oz fresh lemon juice
1/2 oz honey water
2 dashes of rose water
Instructions
Try something new with this honey rose margarita recipe. This tasty margarita is super easy to make — all you need is a shaker. Combine all the ingredients in a shaker with ice. Shake and strain over ice into a rocks glass and garnish your drink with fresh or dried rose petals.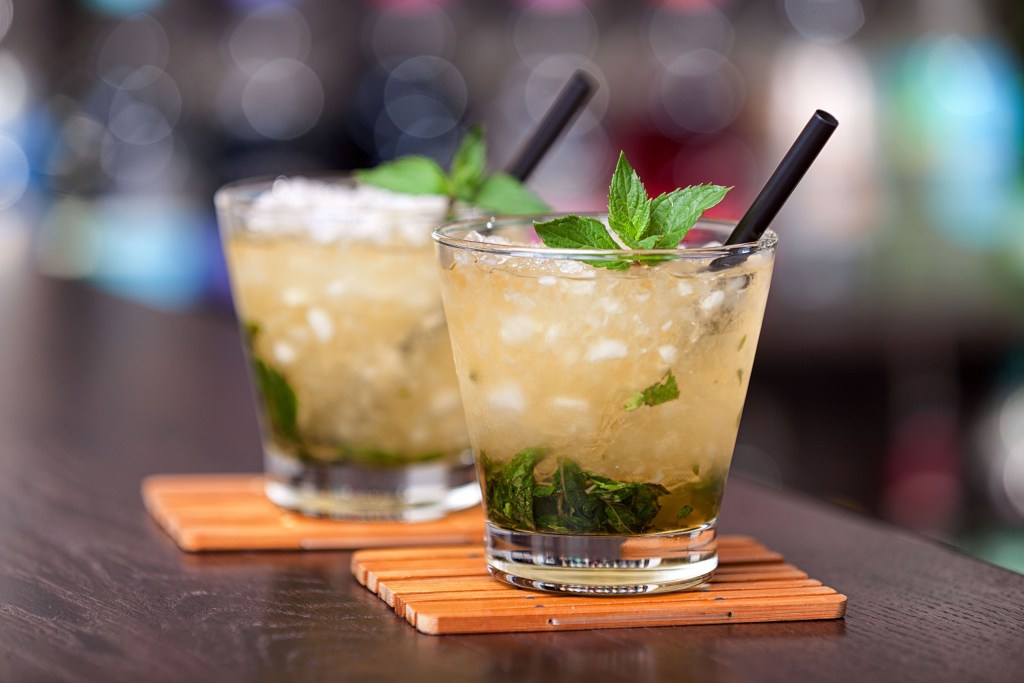 Mint Julep
Ingredients
2 sprigs of mint
2 oz bourbon
1/2 oz simple syrup
Crushed ice
Instructions
Nothing is more spring-like than the official drink of the Kentucky Derby! To make a mint julep, start by muddling mint with simple syrup in a julep cup or highball glass. Fill the cup three-quarters of the way full with the crushed ice. Then, add the bourbon and stir. Fill the remainder of the glass with crushed ice and a sprig of mint.
Peach Nectar Ginger Beer
Ingredients
1.5 oz peach vodka
3.5 oz ginger beer
Mint leaf
Peach slices
Instructions
This simple cocktail is simple and incredibly delicious, too. Prep a short glass with ice. Combine the peach vodka and ginger beer in the glass and stir. Add peach slices if desired and garnish with a mint leaf. Voila! An easy and refreshing spring cocktail perfect for lounging at the pool.
Cucumber Lime & Basil Prosecco Spritzer
Ingredients
1 bottle of Prosecco
1 juiced lime
4 basil leaves
4 cucumber slices
Instructions
To make this tasty drink, begin by muddling the lime juice, cucumber, and basil in a shaker glass. To make this cocktail even more flavorful, let this mixture marinate in the fridge for at least an hour. Then, add ice and shake. Strain the juice into a Prosecco glass and top with the Prosecco. You can garnish the glass with a cucumber slice and basil leaf if you choose.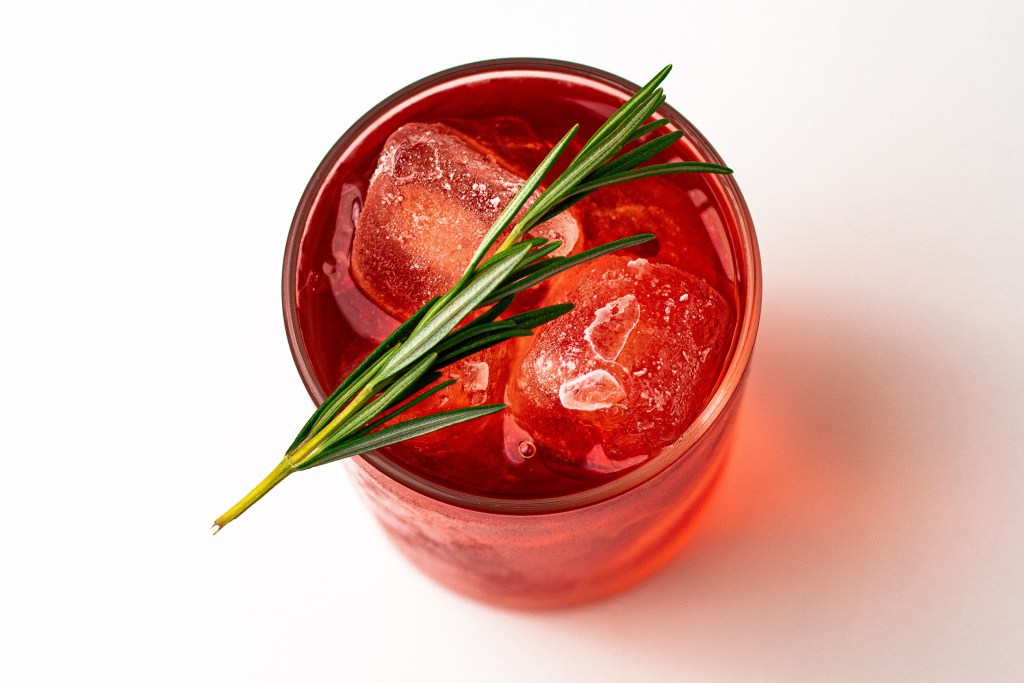 Sparkling Negroni
Ingredients
1/3 oz Campari
1/3 oz gin
1/3 oz sweet vermouth
Chilled Prosecco or other sparkling wine
Orange peel twist (optional)
Instructions
This recipe makes a single serving of a sparkling negroni, but it tastes so good that you'll probably want to make a few extra servings! In an ice-filled cocktail shaker, combine the Campari, gin, and sweet vermouth. Shake until the liquid is cold, then strain it into a glass. Top the drink with some Prosecco and garnish with an orange twist.
The Secret Garden
Ingredients
1.5 oz gin
3/4 oz elderflower liqueur
3/4 oz fresh lemon juice
1.5 oz sparkling rosé
Instructions
This flowery and bright cocktail is perfect for outdoor get-togethers. Add the gin, lemon juice, and elderflower liqueur into a shaker. Add ice and shake until the mixture is cold. Strain the liquid into a flute glass. Top with the sparkling rosé and garnish with a lemon peel.
No matter what flavors you prefer, you are sure to enjoy one of the cocktails on this list! With fresh ingredients and spring flavors, there is plenty to love with these tasty drinks. So, for your next party, play bartender for the night and impress your friends with these simple and delicious cocktails. They will surely be begging you for the recipe!
BlissMark provides information regarding health, wellness, and beauty. The information within this article is not intended to be medical advice. Before starting any diet or exercise routine, consult your physician. If you don't have a primary care physician, the United States Health & Human Services department has a free online tool that can help you locate a clinic in your area. We are not medical professionals, have not verified or vetted any programs, and in no way intend our content to be anything more than informative and inspiring.
Editors' Recommendations