Soup season doesn't have to end with cold winter weather; spring is the perfect season to make some of our favorite soups. Many of the best spring soups use seasonal produce for their fresh, tasty flavors that encapsulate the whole farmers market in one spoonful. Plus, for many of these recipes, you don't even need to turn on the oven, making them perfect for already balmy spring days. These are a few of our top spring soup ideas that you can enjoy all season (or all year) long!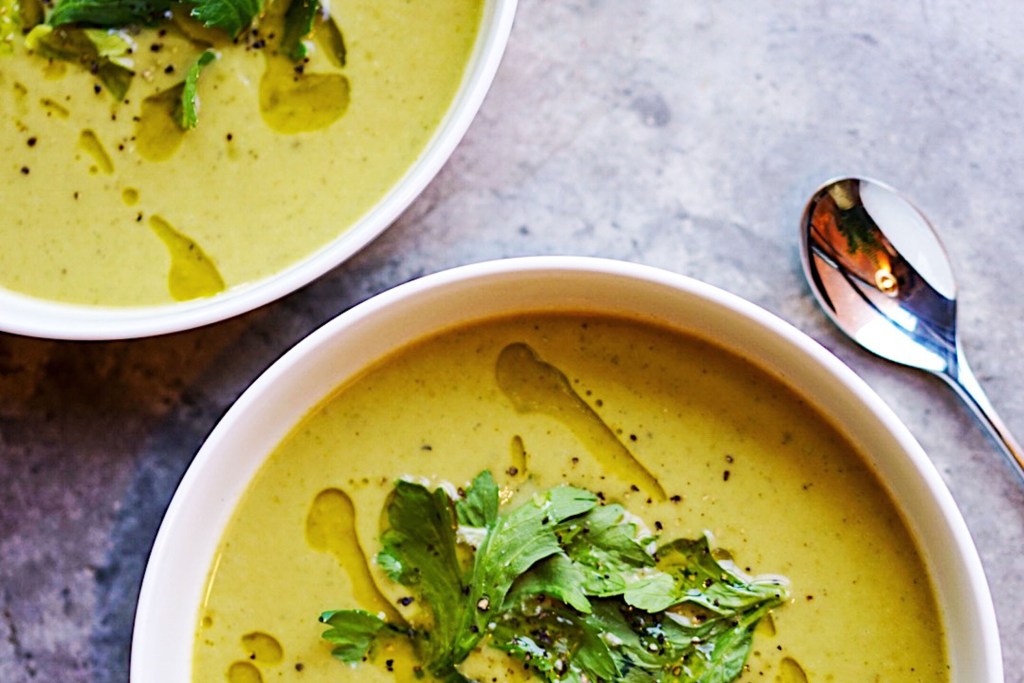 Zucchini-basil soup
If you're pressed for time, this spring soup is so easy and quick to make; it only takes about 20 minutes. With its bright green color and fresh flavor, every veggie lover you know will be asking you for the recipe. The recipe for this soup calls for zucchini, leek, celery, basil, water, and a few different seasonings.
Quinoa vegetable soup
This is another vegetarian-friendly recipe that is sure to be a crowd-pleaser. This soup is very filling and takes less than an hour to cook. The main ingredients in this recipe are quinoa, cannellini beans, carrots, kale, tomatoes, and celery. However, you can add whatever seasonal vegetables you prefer (so don't let the recipe hamper your inner chef).
Ajo Blanco (Spanish chilled bread and almond soup)
Ajo Blanco is a classic Spanish chilled soup that's sometimes referred to as white gazpacho. With a base of bread, almonds, and water, this soup is incredibly creamy. Simply add a splash of vinegar, top with green seedless grapes, and voila! Your soup is done!
Spring chicken soup
This recipe is super healthy and, as the name suggests, the perfect spring dish! You can use whichever kind of vegetables you like in this spring chicken soup recipe, making it versatile enough to enjoy all season. The recipe calls for chicken breast, carrots, asparagus, zucchini, corn, garlic, and lots and lots of lemon. (Tip: Feel free to add some orzo if you're looking for something more filling.)
Spring minestrone Verde with pistachio pesto
This spring twist on the classic minestrone soup takes a bit of preparation to make, as it calls for homemade soffritto and nutty pesto. Once those are completed (or you choose to purchase premade pesto and soffritto), you can easily make this stunning and clean spring soup. To make this recipe, you'll also need cannellini beans, sugar snap peas, kale, and shelled peas.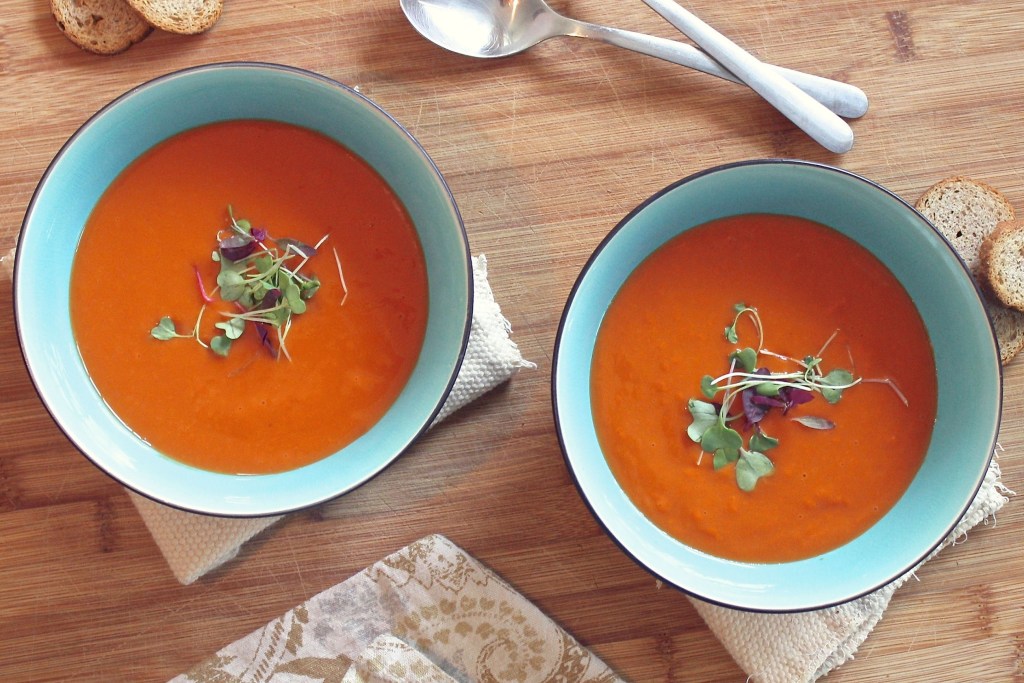 Gazpacho
Gazpacho is the ultimate warm-weather soup. This chilled soup is heavy on tomatoes, which taste their best in the spring and summer. Along with these fresh tomatoes, the recipe also calls for cucumbers, bell pepper, red wine vinegar, and cubed country bread. This is one recipe you'll want to bookmark.
Stracciatella alla Romana (Italian egg drop soup)
This Italian-style chicken soup is incredibly rich with a layered flavor profile. If you have homemade chicken stock on hand, the soup only takes minutes to make, as you only need a handful of ingredients for this recipe. In addition to handmade chicken stock, you'll need eggs, grated Parmigiano-Reggiano, and a bit of salt. Pretty soon, you'll have the perfect spring comfort food.
Wilted greens soup with crème fraîche
Do you hate throwing away perfectly good food but also dislike the idea of eating salad with wilted greens? When your leafy greens aren't looking as crisp as you'd like, this soup will save you. This bright, healthy soup is so flavorful, you'll want to eat it all the time. For this recipe, you'll need wilted greens (romaine, arugula, iceberg, etc.), frozen peas, potato, chicken broth, and crème Fraiche.
Celery soup with peanut crumble and pickled grapes
Fancy comfort food is always a win, and this soup is no exception. This cheerful spring soup was inspired by the classic childhood snack, ants on a log. A creamy celery puree is topped with pickled grapes and crunchy peanut crumble, offering a sophisticated take on the traditional snack.
Asparagus and tarragon velouté (Dairy-free creamy asparagus soup)
A velouté is a classic French sauce that is velvety smooth and made with little dairy fat. With this spin on the traditional dish, begin by cooking asparagus, leeks, fennel, and vegetable stock. Then puree it until it reaches a smooth and creamy texture.
Springtime doesn't mean you have to stop eating soups until October; there are plenty of fresh soups that you can enjoy all season long. With fresh produce, cold temperatures, and light flavors, you can enjoy these soups even in warmer weather.
BlissMark provides information regarding health, wellness, and beauty. The information within this article is not intended to be medical advice. Before starting any diet or exercise routine, consult your physician. If you don't have a primary care physician, the United States Health & Human Services department has a free online tool that can help you locate a clinic in your area. We are not medical professionals, have not verified or vetted any programs, and in no way intend our content to be anything more than informative and inspiring.
Editors' Recommendations