Your friends kept you out hours later than you wanted. You had to work really late. You had to get up way before everyone else to get your workout in. You ate that whole bag of salty chips. Whatever the reason, you looked into the mirror and saw puffy eyes and bags big enough to fit your whole wardrobe.
Puffy eyes aren't wanted you want to see. But do you have to live with it until they go down? Is there a way to get your eyes to calm down quickly so you don't have to wear sunglasses all day? Yes! We can help with all of that. Let's learn about how you get puffiness under the eyes and how to treat it.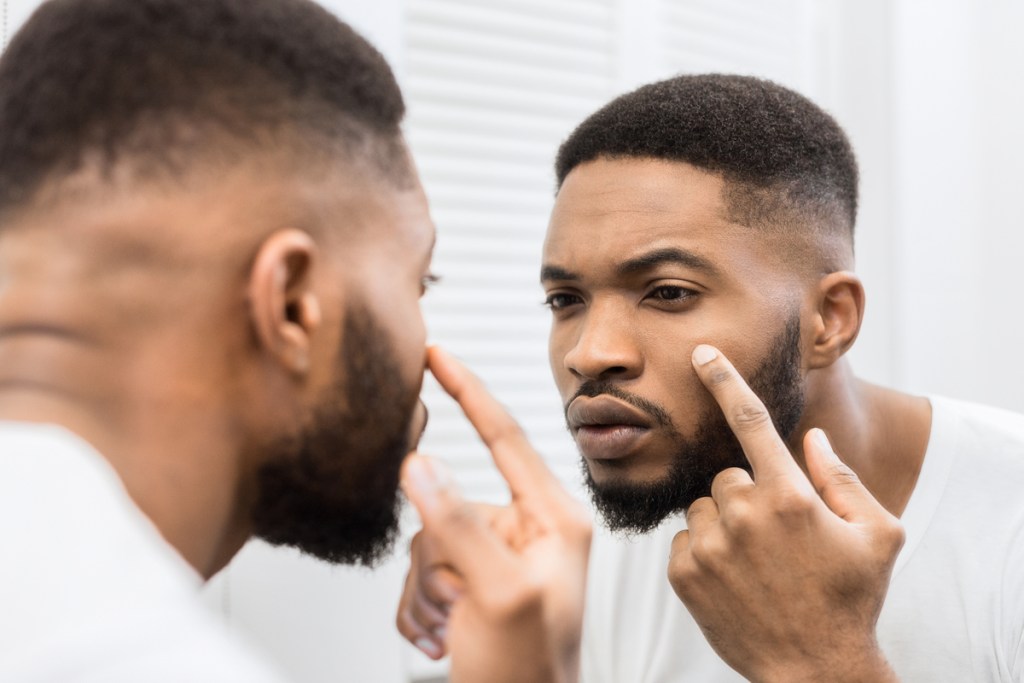 The causes
There are many ways and reasons why your eyes get puffy. But knowing what causes your eyes to puff up can help in preventing it from happening and treating them.
Too little sleep is often the first culprit when it comes to pretty much anything that throws your body off. Your body isn't getting the time to process the extra water and salt you're carrying and it goes right to your eyes.
It's okay to enjoy your weekend. It's not okay if you had a couple more than you should have. Excessive drinking not only dehydrates you but also leads you to disrupted sleep. Double whammy.
Salty foods are certainly tasty. They also make you retain water. Your eyes are paying the price for those fries. Try to cut back on the salty snacks.
These are only a few reasons, but they are the most common and the easiest ones to combat.
How to reduce puffiness
There are a few simple things you can do to really make a difference quickly and some you can do to see a more long-term reduction of puffiness.
Yes, just like they show in the spas in the movies. It works. Cold cucumbers help. While they won't cure or do anything really below the surface for puffiness, they are an easy ice pack.
Another item you probably have in your kitchen, right? After you're done making your favorite cup, put the tea bags in the fridge for about 20 minutes. Set a timer for 30 minutes, put them over your eyes, and take a short nap. You can get some sleep and let the antioxidants in the tea destress your eyes.
Cut back on the salty food and alcohol. There might be some ways you unwind at the end of a hard day or week, but unless you want your eyes to pay for it later, try to skip it or at least cut it in half.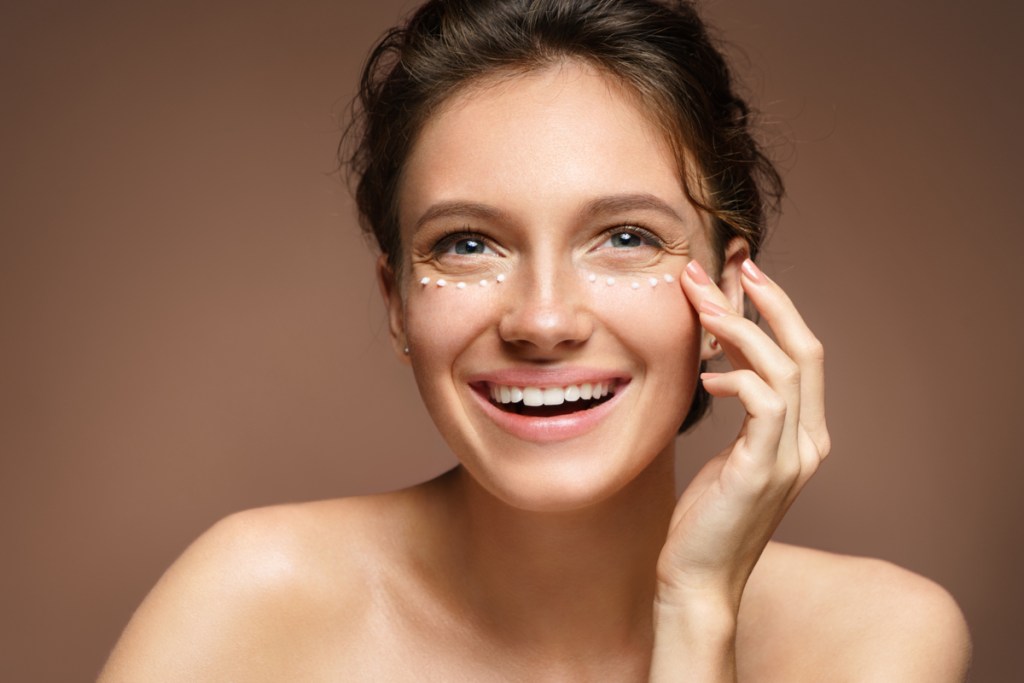 When you need more
If those tricks don't work, there are creams and tools that are also available to reduce the puffiness.
Maybelline Instant Age Rewind Concealer will help you cover up that puffiness and conceal those bags in seconds. It contains the antioxidant, goji berry, to smooth out your skin while it covers. While concealer only covers up and not treats, if you don't have time, it's the best option.
Maybelline Instant Age Rewind Multi-Use Concealer Medium to Full Coverage – 0.2 Fl Oz: Target
If you don't use a jade or rose quartz face roller every day, definitely give it a try. Used daily these rollers help with complexion, puffiness, lines, wrinkles, and everything in between. This Jade De-Puffing Face Roller by Herbivore will help you roll the bloat away. Put it in the freezer for about an hour before (or just keep it in there like we do) to really tighten up your pores and roll the stress away.
Jade De-Puffing Face Roller – Herbivore | Sephora
Creams work wonders. When used daily, after a few weeks you really see a long-term, lasting difference. For dark circles and puffiness, we recommend Origins GinZing Refreshing Eye Cream. It's specifically formulated to depuff and brighten up your under eyes. It has caffeine, which will do for your eyes what coffee does for you. Not only is it a clean beauty product but it works for any skin type.
GinZing™ Refreshing Eye Cream to Brighten and Depuff – Origins | Sephora
The first line of defense against puffy, tired-looking eyes is preventing them by getting plenty of sleep, staying hydrated and limiting salt and alcohol intake. But if you need a little extra help, the handy tools we mentioned can give you a little boost. Your eyes are one of your best features. Treat them well.
BlissMark provides information regarding health, wellness, and beauty. The information within this article is not intended to be medical advice. Before starting any diet or exercise routine, consult your physician. If you don't have a primary care physician, the United States Health & Human Services department has a free online tool that can help you locate a clinic in your area. We are not medical professionals, have not verified or vetted any programs, and in no way intend our content to be anything more than informative and inspiring.
Editors' Recommendations