Waking up with puffy eyes is, unfortunately, a part of life. While it might not be every day, we've all experienced looking at the mirror in the morning and seeing a horror film antagonist staring back at us.
If this sounds familiar, don't grab those sunglasses just yet. We'll go over how to reduce this puffiness and prevent it from occurring in the first place.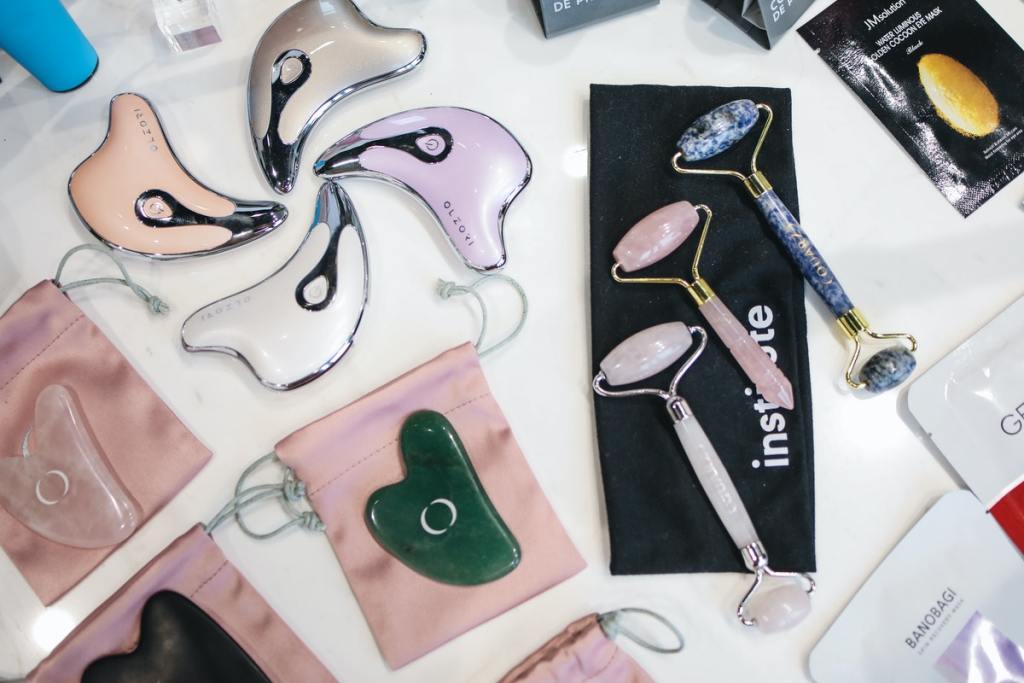 Why your eyes swell in the morning
Your skin reacts quite quickly to any irritants, allergens, and stress. If your eyes keep swelling in the morning, there's a good chance your skin is trying to tell you something about its needs.
Whether your lack of sleep is due to a late-night Netflix binge or last-minute exam prep, poor sleep quality can cause the vessels around your eyes to expand, leaving them inflamed and discolored. The position you sleep in may contribute to this puffiness, as well. Sleeping on your stomach, for example, causes blood and fluid to pool in the space under your eyes.
Sleep is one of the most important aspects of a healthy lifestyle, as it enhances memory, the strength of the immune system, focus, energy, and so much more. If that doesn't convince you to set your bedtime a few minutes earlier, maybe waking up with a fresh face in the morning is enough of an incentive.
Alcohol consumption, salt intake, allergies, and a sedentary lifestyle can all cause under-eye puffiness as well. Basically, anything that dehydrates or irritates the eyes is a surefire way to find yourself with facial inflammation, so stick to a healthy, balanced diet that promotes overall skin health. Staying hydrated and reducing your intake of salty, fried foods keeps your skin elastic and moisturized, thus preventing inflammation and discoloration.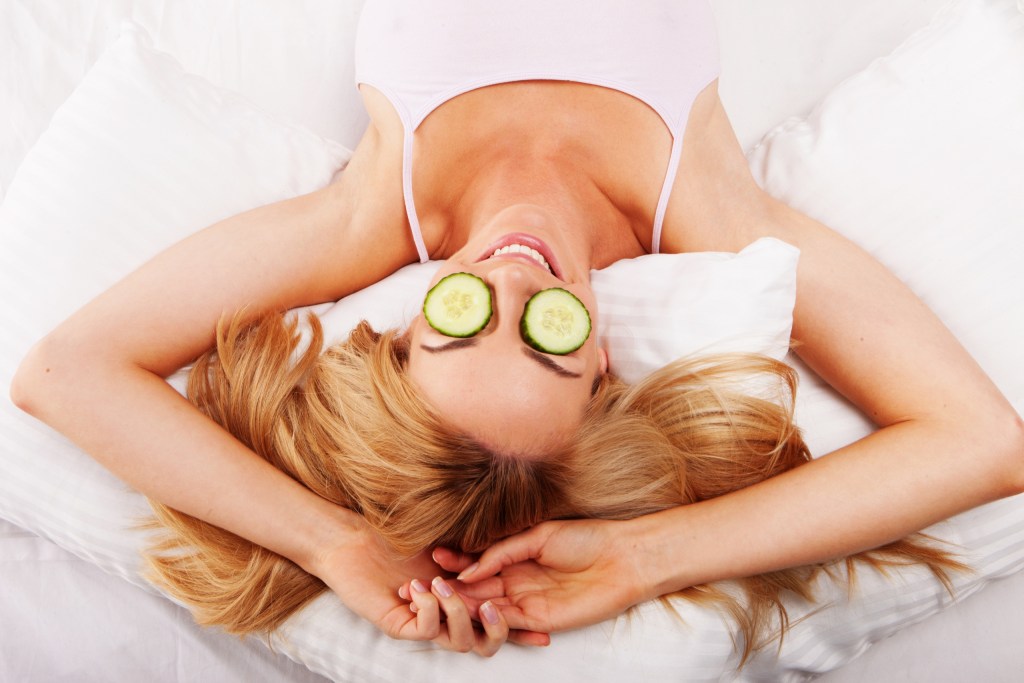 What to buy
Even if you've integrated these preventive techniques into your lifestyle, there's still a chance you may experience swelling around the eyes every now and then. Luckily, there are a few products and techniques that will reduce swelling so you don't have to hide behind those sunglasses at Sunday brunch.
Facial massages promote a youthful glow by stimulating blood flow around the face. While you can give yourself a massage with your fingers, it's more hygienic and effective to invest in a jade roller. We previously mentioned that puffiness can be the result of fluid buildup under the eyes. Facial massages break up this fluid to decrease swelling in the short term. Be aware, however, that this treats the symptoms, not the cause of puffiness, so keep up your daily skincare routine and balanced diet to keep swelling at bay in the long run.
With the Deciniee Jade Roller and Gua Sha Set, you'll receive a double-ended facial roller and one gua sha massage tool. The roller works best for your eyes, face, and neck, while the gua sha is best for massaging your jawline and other curves of the face. For best results, put the roller in the freezer because ice and cold temperatures significantly decrease inflammation.
Eye creams, gels, and masks all add a dose of hydration to the sensitive undereye skin, preventing dryness and irritation that can contribute to redness and inflammation. The BRIGHTJUNGLE Under Eye Masks have overwhelmingly positive reviews on Amazon, so we recommend starting your eye care journey with this fan-favorite product. These are especially great if you don't have a lot of time to get ready since these pads only need 30 minutes to work.
Your eyes are very sensitive, and they need a lot of love and attention to keep them looking bright, focused, and downright gorgeous. By living a healthy lifestyle with adequate hydration and nutrition you can prevent puffy eyes from taking over your mornings. If you still find yourself swollen in the morning, try a few facial massages, moisturizers, and masks to bring your skin back to its former glory.
BlissMark provides information regarding health, wellness, and beauty. The information within this article is not intended to be medical advice. Before starting any diet or exercise routine, consult your physician. If you don't have a primary care physician, the United States Health & Human Services department has a free online tool that can help you locate a clinic in your area. We are not medical professionals, have not verified or vetted any programs, and in no way intend our content to be anything more than informative and inspiring.
Editors' Recommendations