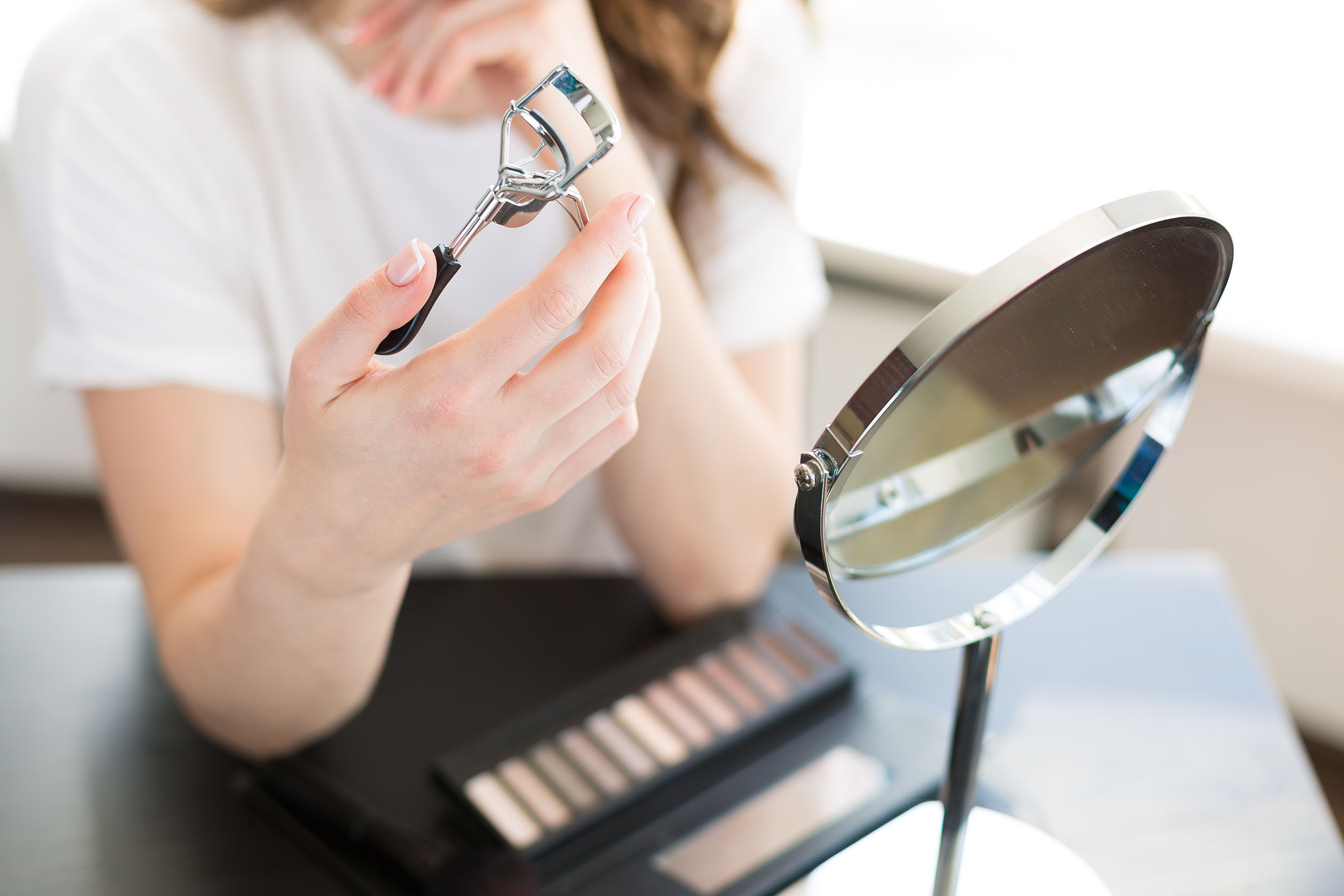 Want bigger and brighter eyes? With long, curled lashes, you can create the illusion of larger eyes and enhance your gorgeously natural features. If you've never curled your eyelashes before, bringing this big metal contraption near your eyes can be intimidating, so if you're ready to get fuller-looking lashes, keep reading to learn more about the best tips and tricks for lash curling.
Benefits of eyelash curling
An eyelash curler, like mascara, provides instant results. The device presses and pushes your lashes upward, making your eyes look brighter and more prominent than before. When used with mascara, curling can make your lashes look even longer and more voluminous. If you want the false lash look without the hassle and expense of extensions, using an eyelash curler is an easy and inexpensive alternative for red carpet-worthy lashes.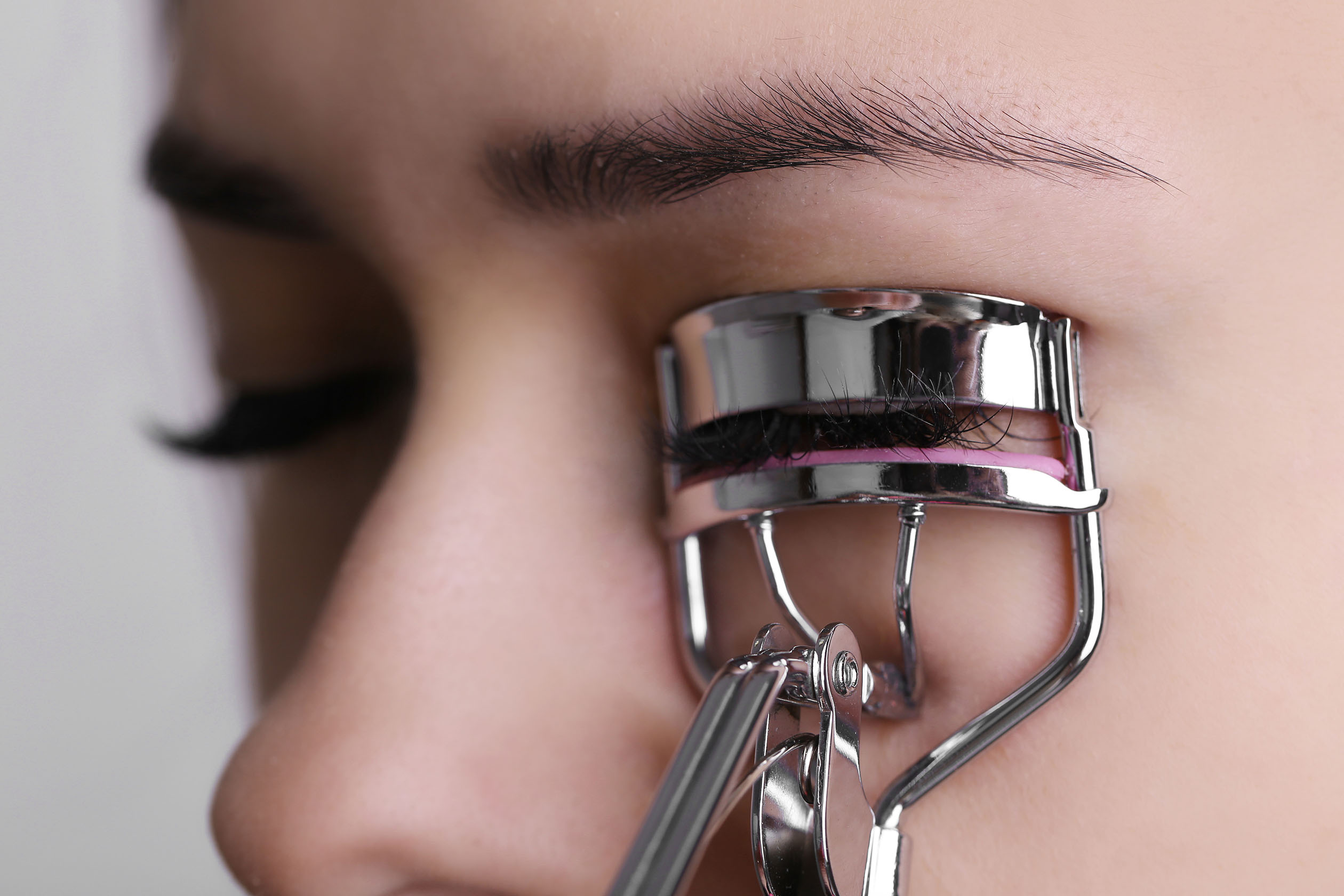 How to use an eyelash curler
Using an eyelash curler is simple enough to add to your daily makeup routine, and you'll see the results right away. Here's a step-by-step guide to using your eyelash curler.
Ensure your lashes are clean
Even seasoned curling experts often skip this step, but it's one of the most important in this process. Use makeup remover or micellar water and a cotton round to clean your eyelashes. This gets rid of the natural oils on your lashes and helps you get the best curl possible. This is also a great habit if you wear mascara, as it helps the makeup stick to your lashes without clumping.
Select your tools
Choose an eyelash curler designed to cater to your specific eye shape. If you have almond-shaped eyes, opt for a longer flatter curler. For rounder eyes, pick one that is shorter with a more exaggerated curve. This makes sure that every lash gets in the curler, even the tiny ones on the outer corners of your lids. Also, always check out the online reviews before buying any new tools to see how well the product actually works.
Heat the curler
This step is optional, but experts do this to create a better-defined curl. Use a hairdryer to heat your curler before using it on your lids. It should be slightly warm to the touch, not burning hot. The heat boosts more volume and ensures the lashes hold their shape longer. You can also purchase an electrically heated curler to streamline the process.
Clamp in an upward motion
With the proper tool in hand, place it as close to the lash line as possible, but be careful not to clamp down on your eyelid skin. Press down on the clamp hard and pulse once or twice. Then, rotate your wrist to bend the curler toward your forehead and hold the position for a few seconds. Release the clamp. Repeat the process a few more times, moving across your eyelid to ensure you get all of your lashes. If you're curling fake eyelashes, put them on before curling to blend the fakes with your real lashes.
Apply mascara
Last, finish off with your favorite mascara. For a longer-lasting curl, use a waterproof formula that will hold your lashes in place better and prevent them from straightening out if they get wet.
Other ways to curl your lashes
If you don't have an eyelash curler but still want to boost your lashes, there are other easy alternatives available.
Use your mascara wand to curl your lashes by moving the wand in a zigzag motion and curl inward at the tip. Hold the wand at the curling point for ten seconds. After putting on mascara, you can also hold your lashes in the curled position by lifting them at the base of the eyelid with a cotton swab. As the mascara dries, it will hold your lashes in place.
Want to curl your lashes without any tools? Warm-up your fingertips using your breath. Then, gently press your lashes upward for ten seconds to curl them. You may need to repeat the process more than once to receive the desired effect.
There are tons of ways to curl your eyelashes and give yourself more dramatic eyes. Whether you decide to use an eyelash curler or an alternative method, curling your lashes is quick and simple. The lashes of your dreams are just a step away!
Looking for more? Read on further to learn how to choose clean beauty products for your makeup bag.
Editors' Recommendations