You know how smooth and amazing your face feels after a really good exfoliation? Well, why aren't you doing that for your whole body?
Exfoliation improves your skin's appearance and health by removing dead cells from the outer layers of the skin. The process eradicates dry or dull skin and increases blood circulation encouraging.
Let's take a look at some of the best products to use for sloughing off those dead skin cells., and brightening and improving your skin's appearance.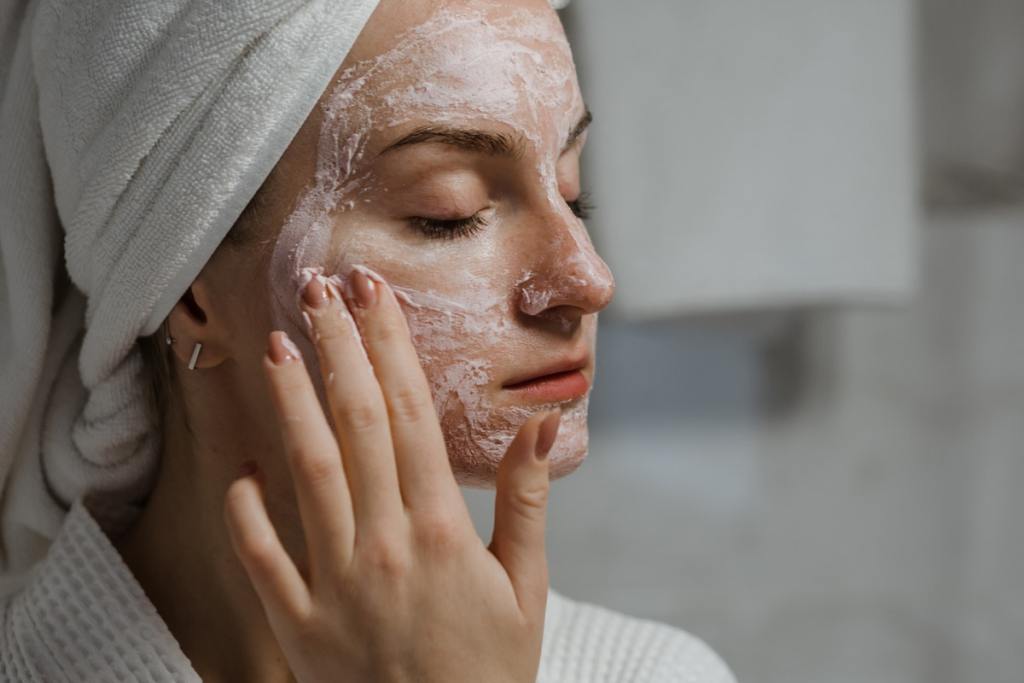 Some of the benefits
When your skin is covered with dead skin cells, it can look dull and ashy. When you get rid of that dead skin, it reveals a soft glow and smoother surface. Exfoliation is especially helpful for those dark spots, little lines, bumps, and other discolorations. It can also help clear the blackheads and other impurities in your skin. When these dead cells are gone, fresh new skin cells can rise to the top, providing that youthful, glowing look.
Let your body tell you when you've exfoliated enough
Generally, it's best to exfoliate once, maybe twice, a week. Everyone's timeline is different, so listen to your body and watch out for any cuts or bruises that might become irritated after exfoliation. Also, be sure to use tools that are appropriate for your skin type. Using the wrong products can cause microabrasions that could allow bacteria to enter the skin causing inflammation, clogged pores, broken capillaries, and scarring.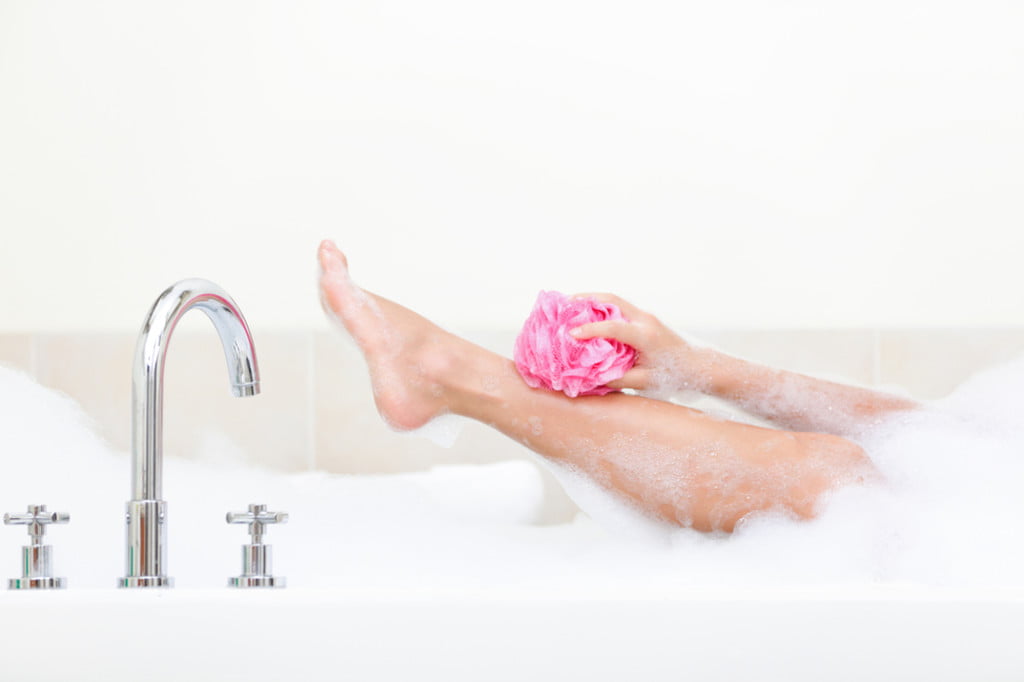 The basics
To being the exfoliation process starts, use an exfoliating hand glove or brush, like this handheld scrub brush, the C.S.M. Body Brush for Wet or Dry Brushing before beginning your shower. Gently rub it across your body in circular motions. This will improve blood circulation and remove the surface layers of dead skin. With a brush, you can also scrub parts of your body that are difficult to get in the shower like the middle of your back and bottom of your feet.
Once you have gently scrubbed the top layer, step into the shower and rinse off the dead skin rinse before you start the second stage of the process using a body scrub. Use small, gentle, circular motions, and don't get distracted by the parts that usually are especially rough, like your elbows and knees. Be sure to treat as much of your body as possible Then, rinse thoroughly.
Most importantly, don't forget to moisturize! Lotion up to keep that fresh skin hydrated and glowing and prevent it from becoming tight and painful.
You don't need to buy fancy products
There are plenty of body scrubs on the market, by you can make your own with just a few common household ingredients. Use any mixture of oats, sugar, brown sugar, apple cider vinegar, salt, coffee, water, natural oils, milk, baking soda and honey to create a DIY scrub. Add your favorite essential oils to take advantage of their stress-relieving properties. Spend some time experimenting until you find what works best on your skin type.
If you want to buy your scrub
Salt-based scrubs buff away dead skin while the anti-inflammatory properties of salt reduce redness and puffiness. M3 Naturals Himalayan Salt Body Scrub is one of our favorites, as it has stem cell, collagen, aloe vera, jojoba seed oil, and Himalayan salt all packed in. It's gentle and will help your skin glow while fighting acne and wrinkles.
Sugar-based scrubs are a little less abrasive than salt scrubs, so these are best for more sensitive skin. Brooklyn Botany Brown Sugar Body Scrub has a base of brown sugar, which is soothing, smooth, and smells delectable.
As with any skincare product, read the ingredient label to make sure your scrub is free from alcohols, fragrances, parabens, phthalates, and sulfates. Try out different combinations until you find the right one that is coarse enough to exfoliate your skin without harming it.
Whether you browse Amazon for a good scrub or raid your pantry for a DIY version, remember to listen to your skin and adapt your methods and ingredients as needed. If you have any questions about which products or tools are best for you, reach out to a dermatologist or esthetician for more information.
BlissMark provides information regarding health, wellness, and beauty. The information within this article is not intended to be medical advice. Before starting any diet or exercise routine, consult your physician. If you don't have a primary care physician, the United States Health & Human Services department has a free online tool that can help you locate a clinic in your area. We are not medical professionals, have not verified or vetted any programs, and in no way intend our content to be anything more than informative and inspiring.
Editors' Recommendations