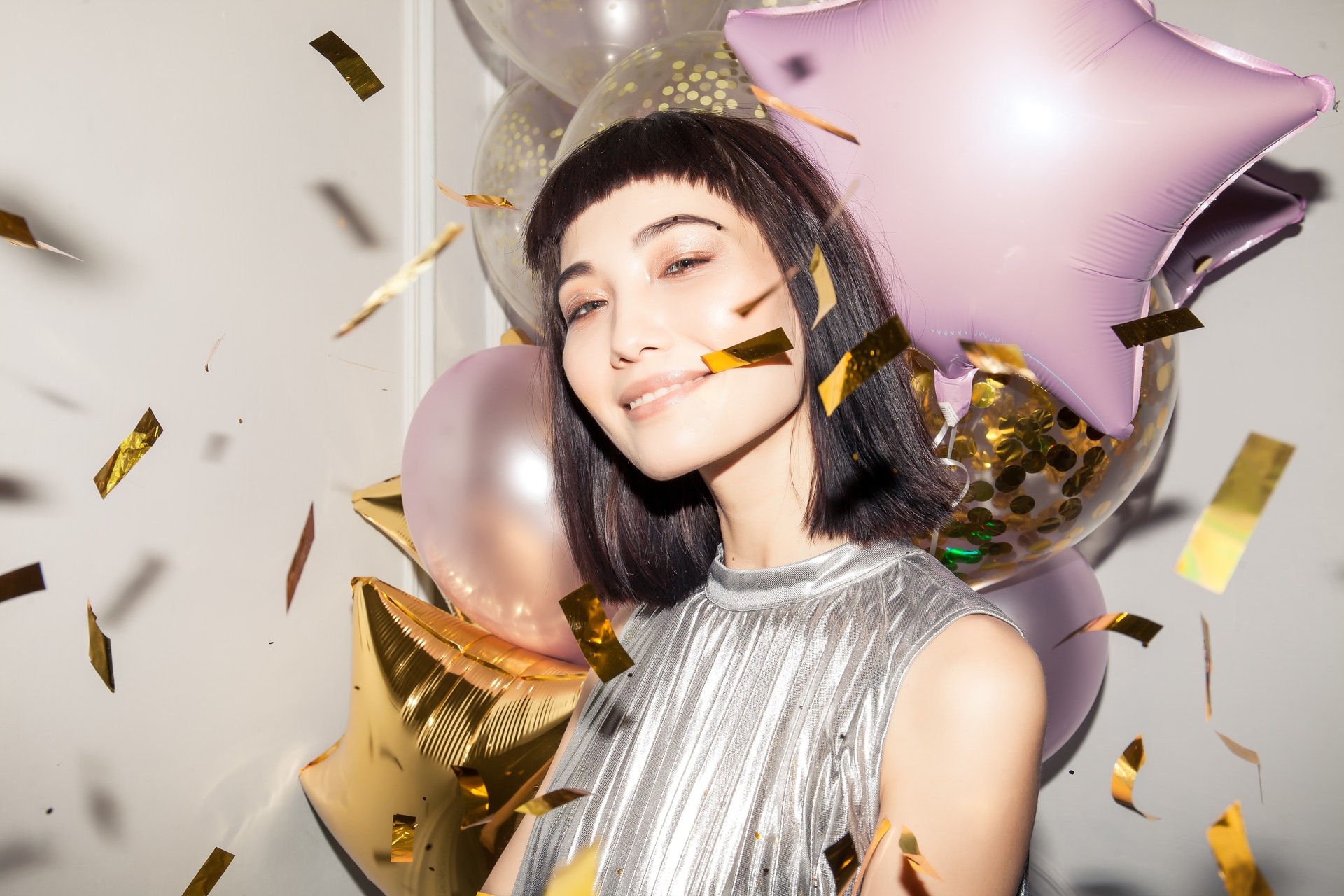 Some things are best left to the professionals, like practicing medicine, rebuilding a car, and cutting hair. However, desperate times call for desperate measures. You've probably thought about getting bangs after seeing people don the look – with utter sass – on social media. Whether you're feeling inspired after spending a few hours on TikTok or you're just bored with your hair, a freshly cropped fringe is a great way to update your look.
While it's always safe to leave big chops up to the professionals, we can teach you how to cut your own bangs without meme-worthy results.
Learning how to cut bangs at home can be tricky, but it's doable if you have the right tools, steady hands, and a step-by-step tutorial. Here's our handy guide to giving yourself a salon-quality makeover in the comfort of your kitchen and a few pointers to help you avoid common mishaps.
Have the right supplies on hand
Even if you have the most expensive, high-end kitchen scissors on the planet, you're going to need a pair of hair shears. Cuticle or embroidery scissors will not work either. Specialty shears are designed to cut through hair strands without creating split ends. One of the biggest mistakes people make is using the wrong scissors on their hair.
It's better to invest in a good pair of shears than ruin your hair, and both Japonesque and Conair make high-quality, affordable shears.
Additionally, you'll need a rat-tail comb for a precise part and a few clips to section your hair before the big chop.
Style your hair the way you normally wear it
While a stylist is trained to cut your hair when it's wet, at home DIYers should never cut bangs before the hair has dried.
Your stylist is a professional, so they know how to account for shrinkage — you might not. When your hair is wet, microscopic pores in the hair shaft absorb water molecules, stretching each strand to its maximum length. Cutting your hair when it's wet means you'll probably snip your bangs shorter than you want them, and you won't know you've made a mistake until your hair dries. Yikes!
The best way to avoid accidental baby bangs is to cut your hair when it's completely dry and styled the way you normally wear it. This step is especially important for curly hair, which experiences significant shrinkage when dried.
Know the best bangs for your face shape
Next, spend some time getting to know your face shape so you can better understand which bangs will look best. While side-swept bangs are universally flattering, blunt, straight-across bangs best suit round faces. If you have a heart-shaped or square face, wispy, rounded bangs will soften your edges. Long, eyebrow-grazing bangs break up the length of an elongated face, and the symmetry of oval faces work with any style.
Practice makes perfect
If you've had bangs before, you probably remember your stylist using small upward strokes rather than cutting straight across. This technique, called point cutting, creates texture and movement, so you won't have a harsh, blunt line. Section out the hair you plan to cut into bangs and practice your point cutting a little at a time.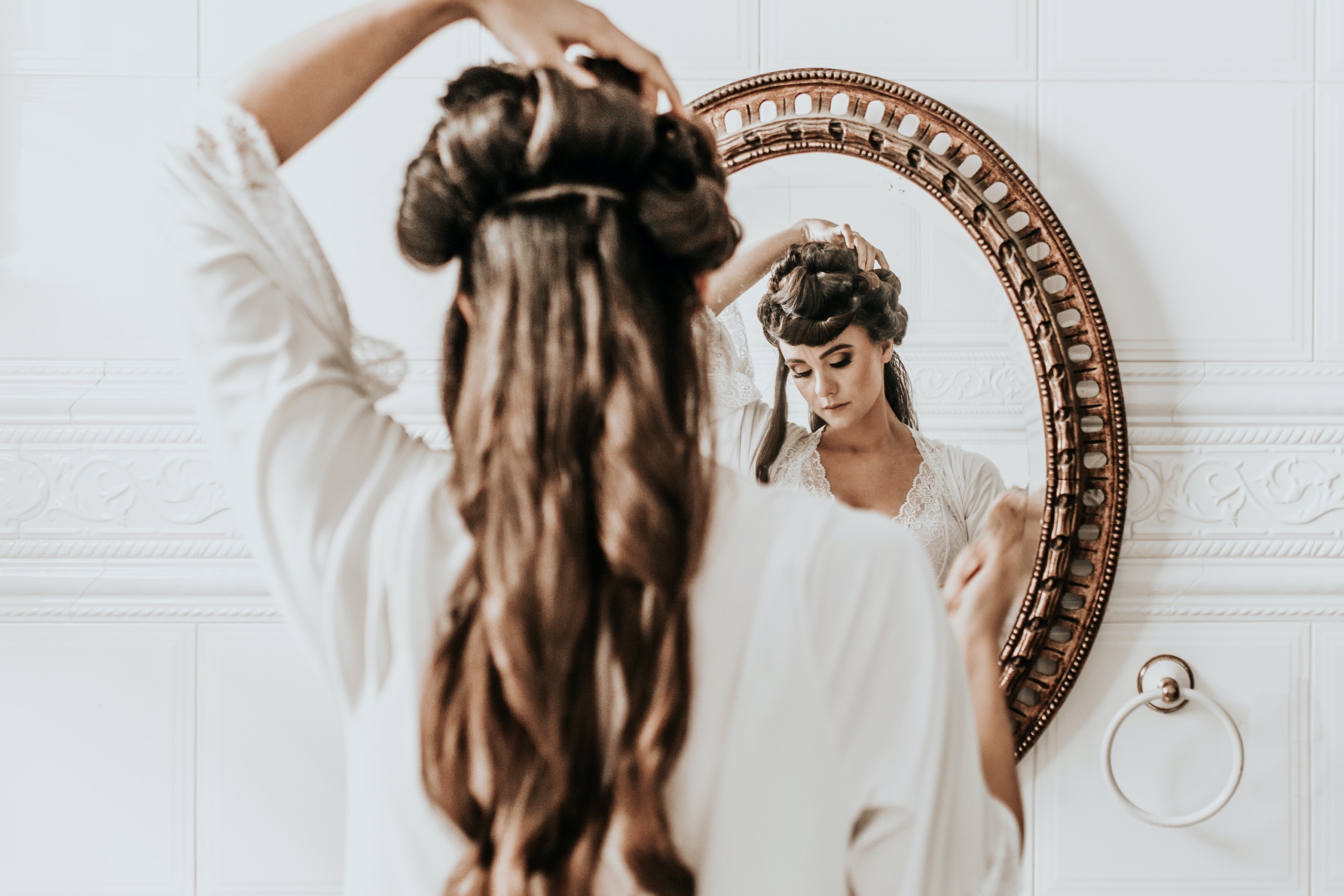 Make the cut
Now that you've figured out the style you want, it's time for the snip. If your goal is a thick, straight-across fringe, point cutting is your best bet. Lop off your bangs about an inch longer than you want them, and then take your time cutting vertically into your hair. Don't try to cut straight across with this method, as point cutting is the least accident-prone method to achieve blunt bangs at home.
If you want a more textured look, gather your bangs together and twist them in a clockwise motion. Make sure you don't tug your bangs downward or twist too tightly, or you'll end up with a too-short, uneven fringe. Hold your twisted bangs loosely and cut straight across, using the lowest point of your eyebrows as a guideline so you don't cut too short.
You can leave your bangs like this if you're happy with the length, or you can fine-tune with point cutting. The important words of wisdom: It's always a good idea to start out with longer bangs and work your way up.
Voila! You have bangs. In addition to drawing attention to your eyes, bangs look effortlessly stylish, so you can skimp on makeup and still look pulled together. Even better, learning how to cut your own bangs will save you money in the long run. It's a win-win.
BlissMark provides information regarding health, wellness, and beauty. The information within this article is not intended to be medical advice. Before starting any diet or exercise routine, consult your physician. If you don't have a primary care physician, the United States Health & Human Services department has a free online tool that can help you locate a clinic in your area. We are not medical professionals, have not verified or vetted any programs, and in no way intend our content to be anything more than informative and inspiring.
Editors' Recommendations