There's no shame in sweating — it's something we all do, and it serves the important function of keeping our bodies cool. But that doesn't mean you want to smell like a gym sock or walk around looking like you took a shower in your clothes.
With the antiperspirant and deodorant market valued at $25.7 billion and growing, there's a shortage of products out there designed to keep you feeling dry and smelling fresh. The anti-sweat market has grown beyond the days when a few roll-ons and sticks were all you'd find on store shelves. Today, you can find everything from products that are natural, aluminum-free, or that target excessive sweating to new categories like multitaskers that also condition underarm skin, come in sustainable packaging, or are designed to work on an array of sweat-prone body parts.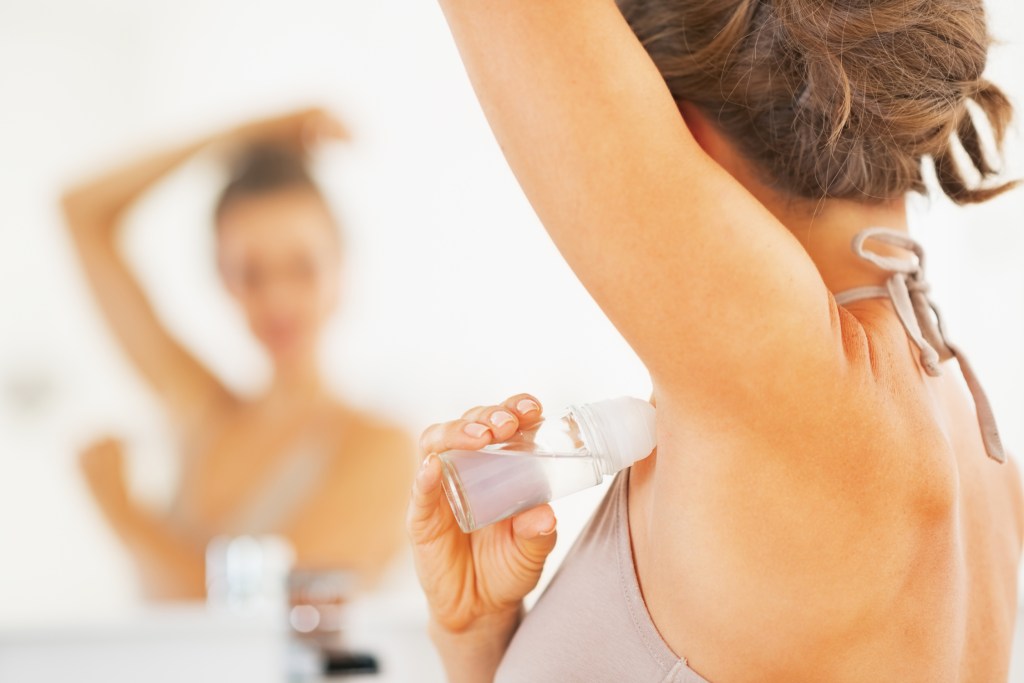 The difference between antiperspirants and deodorants
Though the terms "antiperspirant" and "deodorant" are often used interchangeably, they have different mechanisms of action. Antiperspirants contain aluminum chlorohydrate, aluminum zirconium, or aluminum chloride, which block the eccrine (sweat) glands and prevent wetness, while deodorants limit odor but don't prevent wetness, according to Dr. Hadley King, a board-certified dermatologist with offices in New York City.
"Most of these [deodorant] products contain ingredients that absorb moisture and/or slow down bacterial growth," she says. "Moisture-absorbing properties are helpful for absorbing underarm wetness. Antimicrobial properties slow down bacterial growth, which is responsible for odor."
According to King, natural deodorants use ingredients such as charcoal, arrowroot powder, or baking soda to absorb moisture and neutralize odor. "None of these ingredients block eccrine ducts; rather, they work by absorbing moisture. The efficacy will vary from person to person," she adds.
Crystal deodorants that use zeolite mineral salts such as potassium alum or ammonium alum are also popular, according to King. "They slow down bacterial growth, which is responsible for odor. They are not going to keep your armpits dry. They only help prevent odor," she says.
Deodorants currently account for around 66% share of the global market, according to a recent market report. Spray deodorants and antiperspirants are more popular than roll-ons, and that trend is expected to continue. One side note: While deodorants aren't antiperspirants, many antiperspirants are also deodorants — and you'll often see both words used on product labels.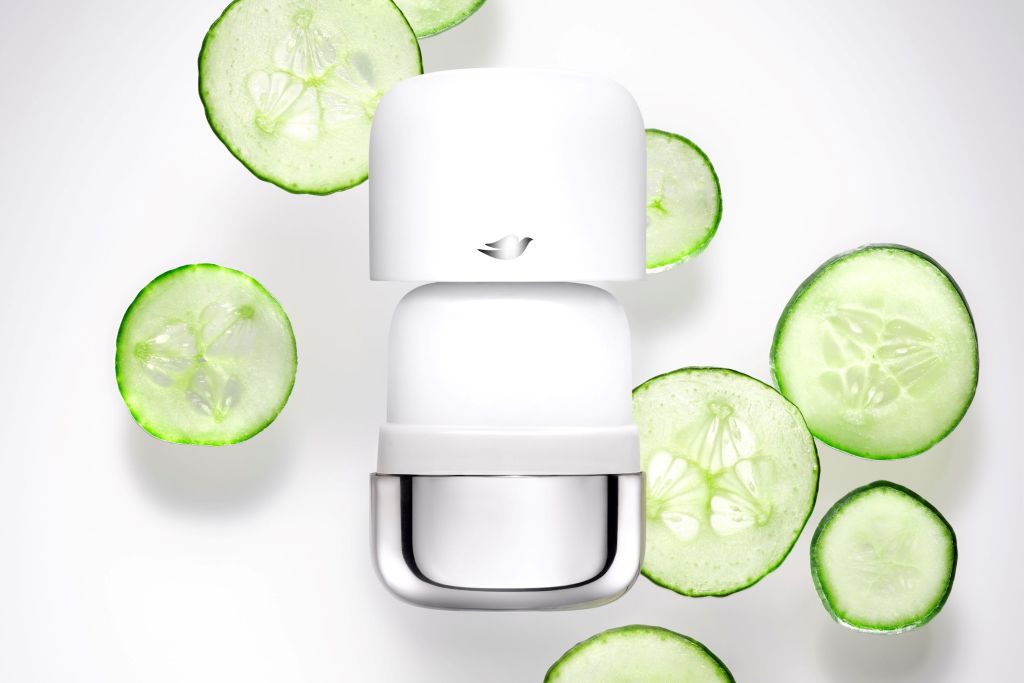 The aluminum controversy
Perhaps the biggest — or at least most marketable — difference between antiperspirants and deodorants is the use of aluminum. While all antiperspirants contain aluminum salts, which dissolve into the pores to block sweat, deodorants do not. Concerns over the health effects of aluminum in antiperspirants being absorbed into the skin is a hot topic right now and have led to a surge in demand for "aluminum-free" deodorants. However, there is no definitive proof aluminum in antiperspirants is harmful to the average person's health, says King.
"Aluminum has been linked to Alzheimer's disease and to breast cancer, but whether or not the aluminum in antiperspirants contributes to these conditions is not yet definitively known and there is no research data showing this," she says.
The American Cancer Society has stated that "there are no strong epidemiologic studies in the medical literature that link breast cancer risk and antiperspirant use, and very little scientific evidence to support this claim."
Because aluminum is filtered out through the kidneys, those with reduced kidney function should avoid aluminum antiperspirants. The FDA requires antiperspirants to include warnings about use for those with kidney disease.
Regardless, many are turning to aluminum-free deodorants, and selections are available from lower-price points, such as Suave Aluminum Free Deodorant (it's also PETA-certified cruelty-free), to higher-end finds such as Milk Cooling Water Natural Deodorant.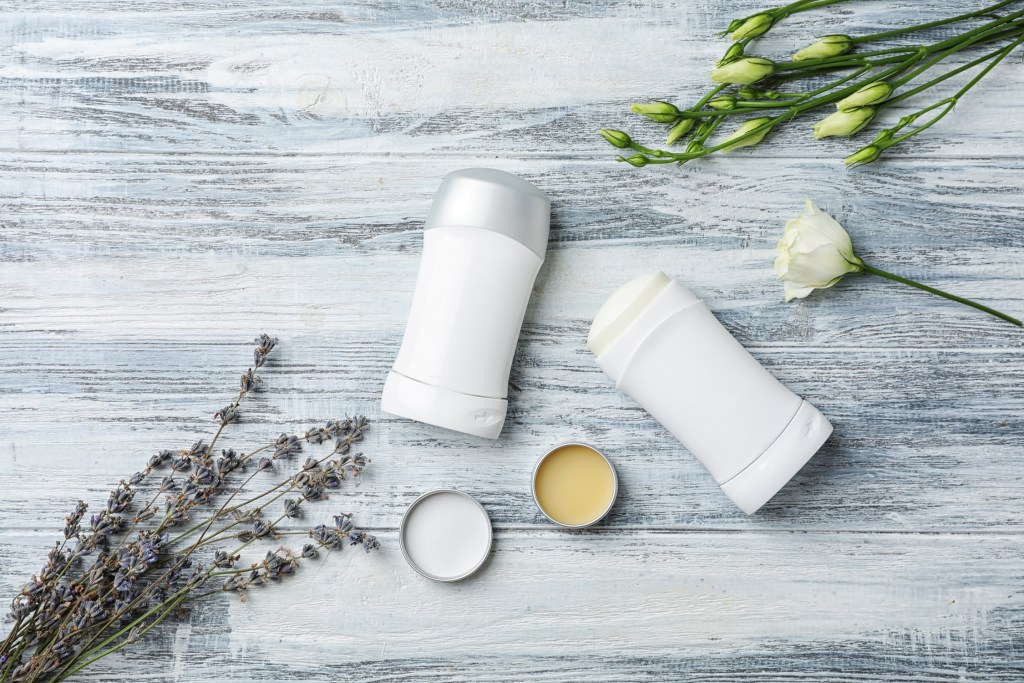 The natural niche
If you prefer to control your sweat with a product that uses natural ingredients and limits chemicals, you won't have trouble finding one: More than 1,200 patents for deodorants and antiperspirants with natural ingredients are filed every year.
King says concerns have been raised about triclosan, an antimicrobial that kills bacteria, fungi, and other microbes, but has been linked in some studies to hormonal disruption and an increased cancer risk; propylene glycol, an additive linked to neurotoxicity; and parabens, preservatives widely used in beauty products that can mimic estrogen in the body.
"There is a demand for deodorants that are formulated with clean ingredients and made without aluminum, baking soda, or other ingredients that can potentially irritate or disrupt the body's natural function," says Sheila Pollak, CMO of clean beauty company Biossance. "This is why we've spent years innovating ours, to bring to market one that actually works, delivering on all areas so the consumer doesn't need to choose one or the other."
Pollak is referring to the recently launched Biossance Squalane + Magnesium Deodorant, which is aluminum- and baking-soda free, made with vegan, clean, and non-irritating ingredients, and packaged in a recyclable component.
If taking care of the earth is important to you, you'll be glad to hear sustainable packaging is a growing trend in the industry. For example, Dove has partnered with A Plastic Planet as part of its sustainability initiative to create Dove 0% Aluminum Refillable Deodorant with fully recyclable refills that come in 98% recycled plastic packaging, and fit into a stainless steel holder with a lifetime guarantee. And, longtime natural product company Tom's of Maine also has added a Natural Strength Plastic-Free Deodorant to its lineup.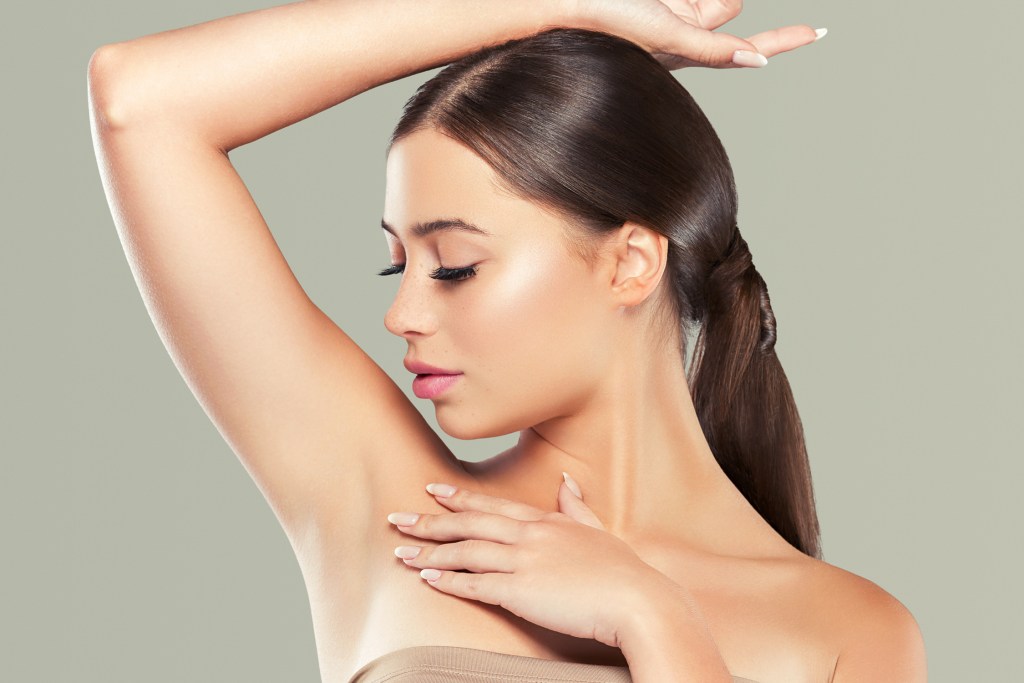 Your underarm skin needs love, too
Many of the ingredients in both antiperspirants and deodorants can potentially be irritating and drying to delicate armpit skin, depending on the formulation and how sensitive your skin is, according to King. Common offenders include alcohol, aluminum salts, baking soda, and alpha-hydroxy acids.
"Irritation and dryness can always lead to post-inflammatory hyperpigmentation, particularly in darker skin tones. This makes the skin of the armpits darker," says King. "If your skin tends to get dried out or irritated after using an antiperspirant or deodorant, or if you've noticed darkening of the skin in the armpit after irritation from antiperspirant or deodorant, then I would recommend a moisturizing balm or lotion, and then look for a more moisturizing formulation that contains humectants, emollients, and occlusives."
King likes Dove Even Tone Antiperspirant, which contains vitamin B3 to help smooth skin and even out skin tone, along with castor oil, sunflower seed oil, and dimethicone to moisturize. If dryness is a concern, you can look for products such as the new Dove Advanced Care Antiperspirant Deodorant with Dove's signature 1/4 moisturizers infused with natural oils in a 48-hour-protection stick or spray.
For moisturizing, Biossance uses sugarcane-derived squalane in all its products, including its deodorants. "For generations, skincare companies had tried to obtain similar substances by harvesting shark livers or turning to other unreliable natural sources, like olive, but our vegan, sugarcane-derived version is purer, more sustainable, and more reliable, and it saves more than two million sharks from being hunted and killed each year," says Pollak.
If staining is a concern, you can look for a product made with an anti-staining formula that goes on clear such as Suave Invisible Solid Antiperspirant Deodorant. (Bonus: it comes in fun summery scents like Coconut Kiss and Tropical Paradise.)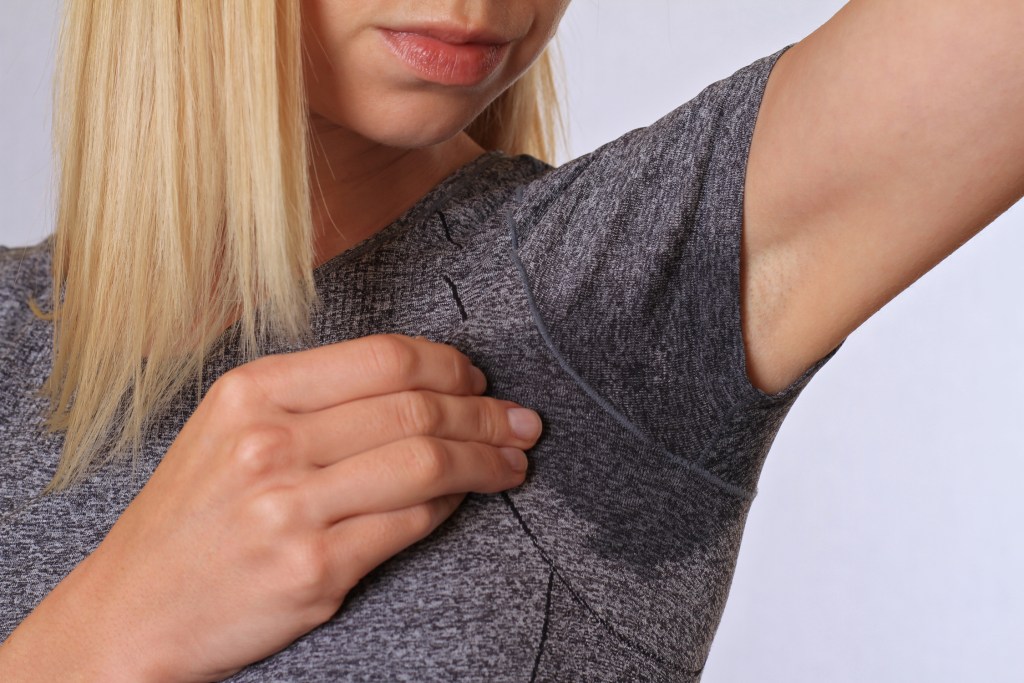 For those who sweat a lot
If you find yourself sweating excessively despite using antiperspirant, you might suffer from overactive sweat glands, a condition known as primary hyperhidrosis, says King. Excessive sweating caused by medical conditions, certain medications, or menopause can also occur and is referred to as "secondary hyperhidrosis."
Those with hyperhidrosis may need to turn to a clinical strength antiperspirant — and use products on more than just the underarms. The North American deodorant market is witnessing growing demand for antiperspirants that are intended for use on "alternative" body parts. For example, antiperspirant brand Carpe, founded by self-described "sweaty folks" Kasper Kubic and David Spratte, makes products for excessive sweating on the underarms, hands, feet, face, and breasts.
"We worked closely with dermatologists and sweaty people just like us to create our formulas," says Kubic. "We went through over 60 variations of our original Hand Antiperspirant Lotion before arriving at one we believed could deliver on our promise of stopping the sweat. All of our products are a curated blend of natural ingredients, strong actives, and supporting molecules that deliver ideal sweat control for each body part."
For those who might not need an antiperspirant, but still want to neutralize sweat, Arm & Hammer is now using its infamous baking soda combined with other odor neutralizers in an Invisible Spray Foot Powder and Invisible Spray Body Powder.
If over-the-counter products still aren't controlling sweat, King says Botox can be used to inhibit sweat secretion on the underarms, palms, soles of the feet, scalp, or groin. Other options include MiraDry, an in-office treatment that uses microwave energy to destroy sweat glands, or Qbrexza, a prescription sweat-controlling product that's applied nightly.
Yes, there are "rules" to how to use antiperspirant
If your antiperspirant doesn't seem to be working well, there's a chance you might not be using it correctly. Applying at bedtime is best, according to King. "It is important for the skin to be dry when the antiperspirant is applied; otherwise, sweat will dilute the antiperspirant and it will fail due to insufficient concentration," she says. "At night, activity is at a minimum, and usually sweating is also reduced, allowing the antiperspirant more time to contact the skin surface in higher concentration." (However, crystal deodorants should be applied to damp skin or by wetting the crystal first, notes King.)
You also need to use antiperspirants consistently for best results. "The biggest reason antiperspirants fail is that they are not on the skin long enough to produce a plug in the sweat duct to inhibit the release of sweat onto the skin surface," says King. "It takes 10 days of antiperspirant use to achieve a substantial plug, so an antiperspirant must be used a minimum of 10 days to be effective. And the antiperspirant must be used on a daily basis to maintain the plug, which will disappear 14 days after the last application."
Carpe recommends its antiperspirants be used twice a day over four weeks. "The efficacy builds over time. Sweat glands are less active during sleep. Hence, applying at night, just before bed, allows the antiperspirants to create a stronger barrier to sweat," says Spratte. "The same holds true for consistent regular usage. The longer you use an antiperspirant, the stronger the barrier to sweat becomes."
BlissMark provides information regarding health, wellness, and beauty. The information within this article is not intended to be medical advice. Before starting any diet or exercise routine, consult your physician. If you don't have a primary care physician, the United States Health & Human Services department has a free online tool that can help you locate a clinic in your area. We are not medical professionals, have not verified or vetted any programs, and in no way intend our content to be anything more than informative and inspiring.
Editors' Recommendations