Big news, everyone — you don't actually need a valentine to celebrate Valentine's Day. You can either celebrate Galentine's Day with your friends, a holiday the sitcom Parks and Recreation created, or, even better, make it a self-care day full of some old-fashioned TLC.
If you're looking for a stress-free, relaxing evening, turn off your phone, put on your favorite show or movie, and try out some of these self-care Valentine's Day ideas.
Take yourself to dinner
Everyone deserves to be spoiled every now and then, and nothing feels better than a nice, hot meal at the end of the day. Grab a mouth-watering meal from your favorite restaurant to bring home, or put your chef skills to the test and take a crack at that new recipe you've been dying to try.
If you're really looking to make your self-care day special, light some candles, diffuse some essential oils, and enjoy that alone time that can be so hard to come by.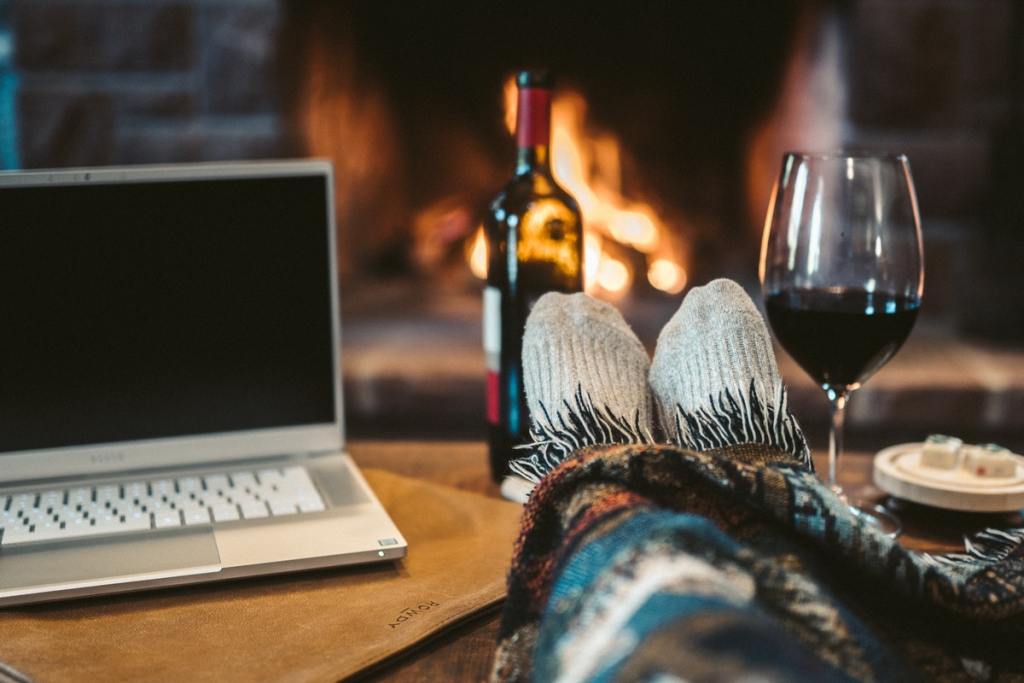 Buy yourself that gift
Do you have that one item that you add and remove from your cart every few weeks, convincing yourself it isn't the right time to buy it? Well, now it's the time. Whether it's a new kitchen gadget, jewelry, or maybe even a set of golf clubs, today is the day to finally purchase it.
Keep in mind that treating yourself is about more than buying the most expensive gift. Sometimes it can be as small as picking up a bouquet of flowers or a nice wine. The purpose is to get comfortable with spending a little money on yourself and celebrating the small victories in life.
Spa night
Few things are as relaxing as a spa day, but you don't need to spend your time and money with a professional to achieve the same results. To get the spa experience at home, take the time to paint your nails, put on a face mask, and take a bubble bath. Take this time to really pamper yourself, to exfoliate, tweeze, and deep condition. You can even try out a method of self-massage to release built-up tension in your muscles.
When life gets busy, sometimes self-care gets put on the back burner. Now is the time to make up for the lost time and indulge in the spa day you deserve.
Read a book
For bookworms, there's no better way to spend a day off than cuddled up with a novel or two. Reading can be such a relaxing activity, but sometimes life gets in the way of making your way through that stack of books you bought months ago. Clearing out your schedule for a self-care day ensures that work, family, or relationship stresses don't get in the way of you and a good book, even if it's just for an hour.
If you aren't a book lover, consider picking up a magazine, poetry collection, or photography book. Additionally, listening to podcasts and audiobooks are great ways to dive into a riveting story without a trip to the bookstore.
Whatever it takes, give yourself a break from that harmful blue light of a phone or computer screen and dive into methods of entertainment that aren't so hard on your eyes. Additionally, spending some time away from your phone and computer encourages you to unplug from the rest of the world, challenging you to focus on yourself, not your friends' newest updates.
For the most effective self-care day, clear out your to-do list a few days early. Don't spend the day catching up on housework, running errands, or getting groceries. It needs to be a day about you no matter what you decide to do, whether it's taking yourself out to dinner or spending a few minutes applying a face mask. Valentine's Day is all about celebrating the people you love, so don't be afraid to add yourself to that list! No matter who you spend the day with, it can't hurt to put a little time aside for yourself.
BlissMark provides information regarding health, wellness, and beauty. The information within this article is not intended to be medical advice. Before starting any diet or exercise routine, consult your physician. If you don't have a primary care physician, the United States Health & Human Services department has a free online tool that can help you locate a clinic in your area. We are not medical professionals, have not verified or vetted any programs, and in no way intend our content to be anything more than informative and inspiring.
Editors' Recommendations