Finally, summer is here! You can wear all those fabulous outfits you've been dreaming about all winter long—dust off your cute skirts and casual dresses, sandals and tank tops. Unless you work in an office, that is…
During the summer, most office buildings transform into the Arctic tundra. Okay, maybe not that cold, but if you find yourself contemplating bringing a wool blanket and hot cocoa into work every morning, you definitely know the struggle. And it's not just you. A recent study found that air conditioning systems in office buildings are set based on guidelines from the 1960s, more specifically, a middle-aged 154 lb. man in the 60s wearing a full suit. But, until we smash those patriarchal guidelines, this is what to wear when your office is cold.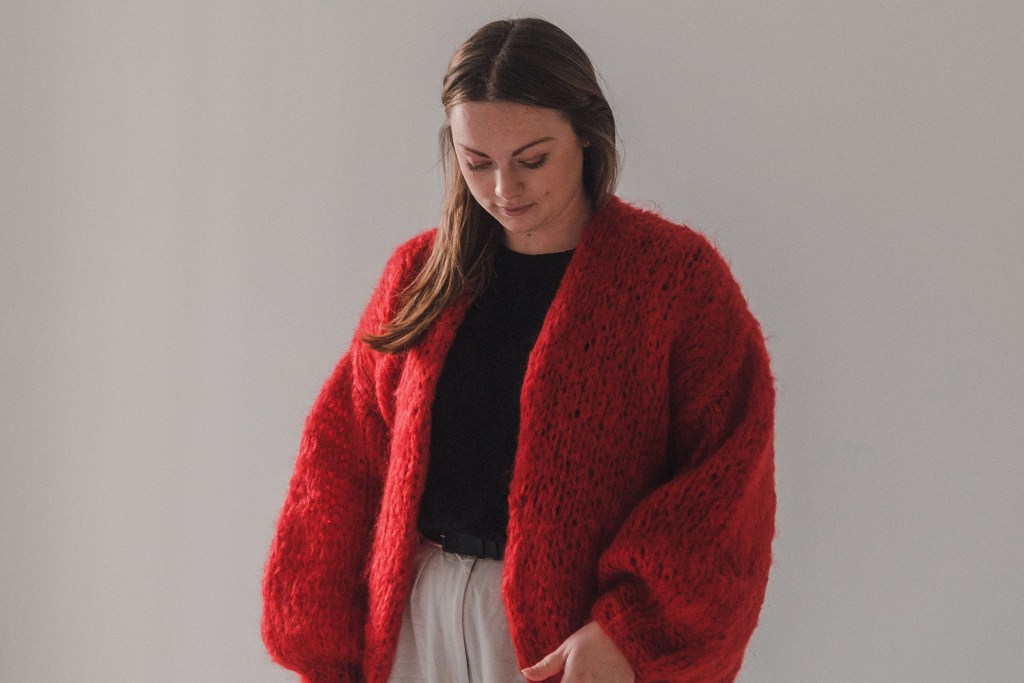 Consider your base layer
Any time you're planning for extreme weather, it's best to plan your outfit from the inside to the outside. Start with your base layer. For offices that are very cold, you may want to wear some kind of light, wool-based dress or shirt that you can easily add a layer on top of. This material can help keep you extra warm even without an extra layer. If wool is a bit too much for you, you can wear leggings or tights under skirts or pants. And if you commute via bike or public transportation, you can save yourself some discomfort by changing into your base layers and work outfit when you arrive at the office if possible.
Layers, layer, layers
There is no better way to keep warm than by layering. Keep a neutral cardigan in your office, so you'll always have it close by when you need it. If you don't want to leave a great sweater at work, you can also plan work outfits with plenty of layers. Blazers, pull-over sweaters, and cardigans are great for keeping warm while complying with business dress codes. Plus, you can pair them with your favorite dress or tank top and skirt for a simple, chic look. Pants can also help to keep your legs warm; just choose a loose fit for really warm days.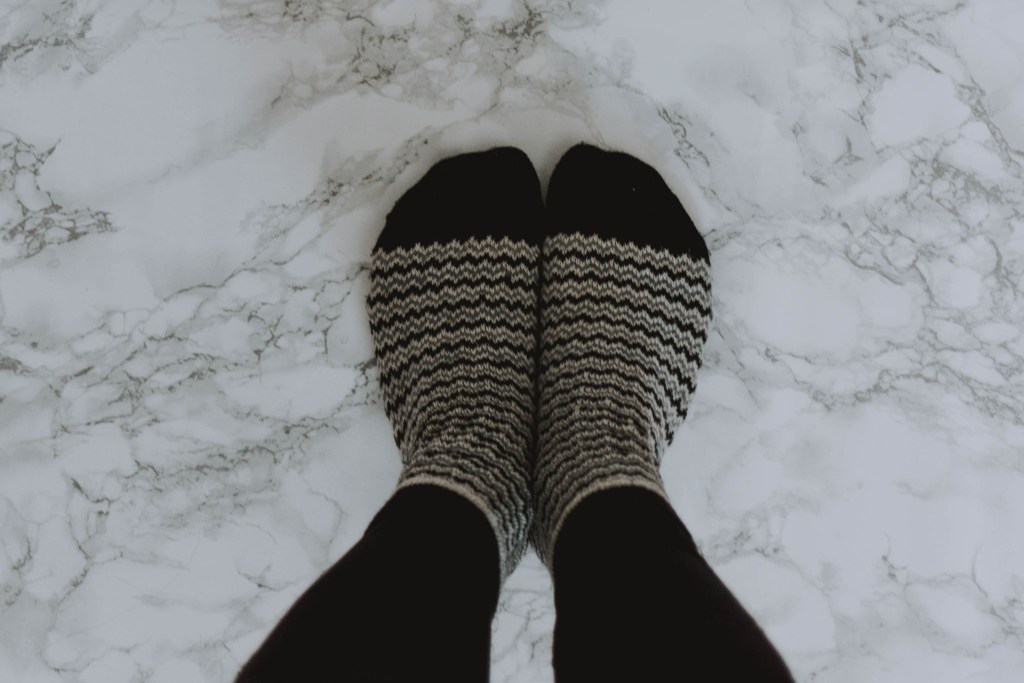 Pack warm socks
Once your feet get cold, it's hard to keep the rest of your body comfortable. For those days when the AC is blasting extra high, cozy socks are key. Look for thick wool socks or fuzzy microfiber ones to prevent yourself from losing body heat through your feet. You can also keep a few extra pairs in your desk, so you'll always be prepared. Socks are ideal for when you're sitting at your desk all day. Just remember to put your regular shoes back on before heading to your next meeting.
Wear closed-toe shoes
Save your sandals and peep-toe heels for the weekend; closed-toed shoes are the best option for chilly offices. They'll keep your feet warm, which is especially helpful for anyone with poor circulation. For extra warmth, choose shoes that you can wear with socks, like a cute pair of ankle boots. You can also keep an extra pair of closed-toed shoes at work so you can swap your fashionable summer shoes for a warmer pair at the office.
Keep a pair of cozy slippers in the office
If fuzzy socks aren't your thing, consider keeping a pair of warm slippers at your desk. You can slip them on while you're working and quickly change out of them when you have to leave your workspace. Look for a super comfy pair with faux fur or fleece inside. With your feet so nice and toasty, you may not want to leave your desk at all.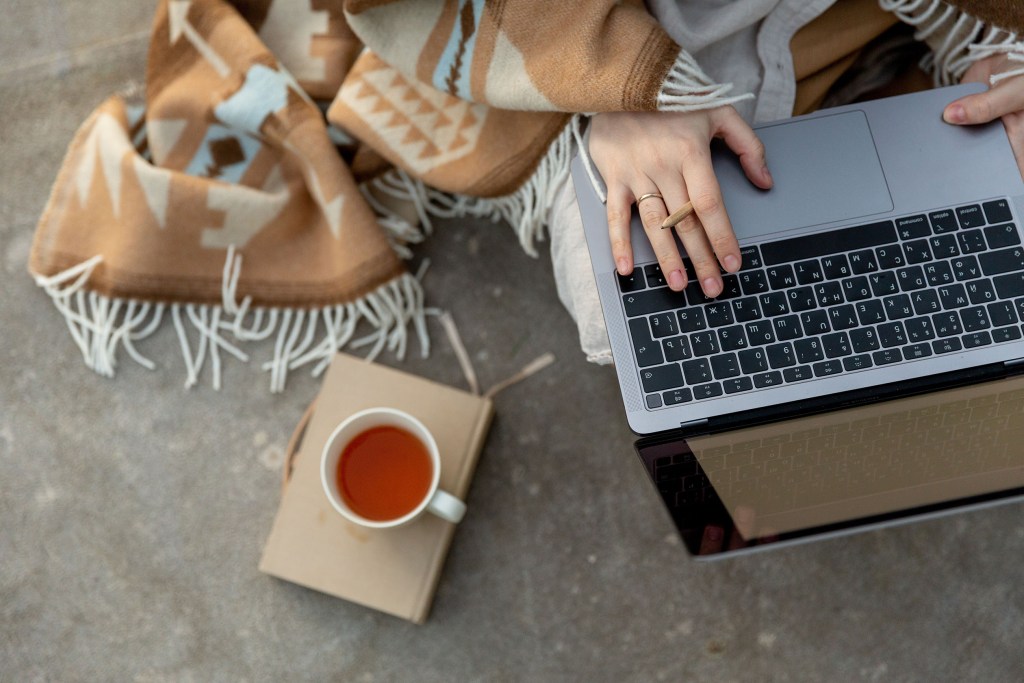 Warm up with a scarf or shawl
Along with your feet, your neck is also super sensitive to the cold. Add another layer like a scarf or shawl to stay even warmer. A silk scarf is the perfect summertime accessory. The fabric is thin, but it can also hold in your body heat, keeping you warm. Plus, silk scarfs are on-trend right now, so there are plenty of stylish options available. Or, you can keep a warm shawl at your desk. A shawl can function essentially as a fashionable blanket that you can drape over your shoulders or knees to keep warm.
Cold office buildings may be here to stay, but that doesn't mean you have to suffer. Use these workwear tips when it's freezing so you can stay warm in the AC. Layer up, prioritize keeping your feet cozy, and store extra layers in your desk. With these suggestions, you can still wear your cute summertime outfits without freezing at work!
Editors' Recommendations