A few years ago, wearing leggings was a big fashion "don't." People spent hours online debating whether this gym-wear was appropriate to wear in public at all. These days, the rules have changed — leggings worked their way out of the athletics section and into our casual wardrobes.
But are leggings appropriate on the job? The answer largely depends on where you work, but, for the most part, wearing leggings to work is becoming increasingly common. We'll dive into when it's appropriate to wear these comfy bottoms at work and how to style them professionally.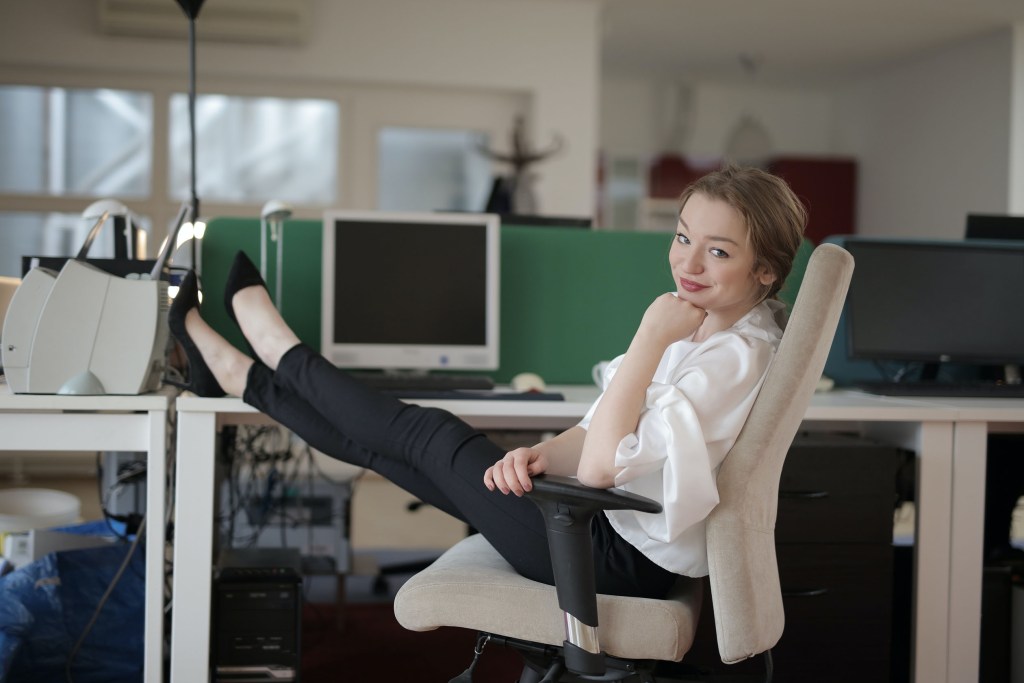 When can you wear leggings to work?
Businesses typically have their own dress codes, some of which may explicitly prohibit wearing leggings. However, many workspaces are moving toward casual attire, so if your office is more relaxed, you can certainly dress up a pair of leggings for the workday.
The key to work attire is dressing in a way that makes you feel confident and comfortable, so you can be productive in the office without becoming distracted by constricting clothing. Wearing sweatpants to work from home is a nonissue since the Zoom camera only catches your upper body. However, if you're going to the office in person, your favorite pair of sweats won't quite cut it. Leggings can be the perfect compromise between loungewear and business casual.
Choose the right leggings
Though you can wear leggings to work, not all leggings are equally work-appropriate. In general, avoid wearing leggings with bright, neon colors or busy patterns and logos. The ideal work leggings are dark and neutral in color (black really is best) and don't expose any part of you that shouldn't be seen. In general, opt for thicker, opaque materials, basic colors and patterns, and focus on a good fit. While leggings are designed to fit close to the body, you don't want to look as if you are wearing a pair that's a size too small.
Additionally, consider the material used to make the leggings. Stretchy, thin yoga pants are associated with athleisure wear, and might not be suitable for the office. To keep it more professional, select leggings that appear the most pants-like.
Pair them with a great top
You can boost the professionalism of leggings by simply choosing the right top to wear with them.
Since leggings are tight, create balance in your outfit by wearing a loose-fitting shirt.
For more modesty, wear a long, flowy shirt that covers your behind with a hem that reaches your thighs.
On colder days (or if your office is always freezing), wear an oversized sweater or cardigan to create a similar effect, all while staying warm and cozy.
To further ensure your leggings aren't the centerpiece of work talk, consider wearing a dress over them. This is a great way to continue wearing your favorite summer dresses even through the chilly winter months.
Topping your look with a blazer adds an air of professionalism and draws the eye to the upper half of your body. Combine it with a long shirt and always be sure your rear is fully covered.
When styling leggings, the name of the game is balance. If your leggings are more casual, pair them with other pieces that are more traditionally professional.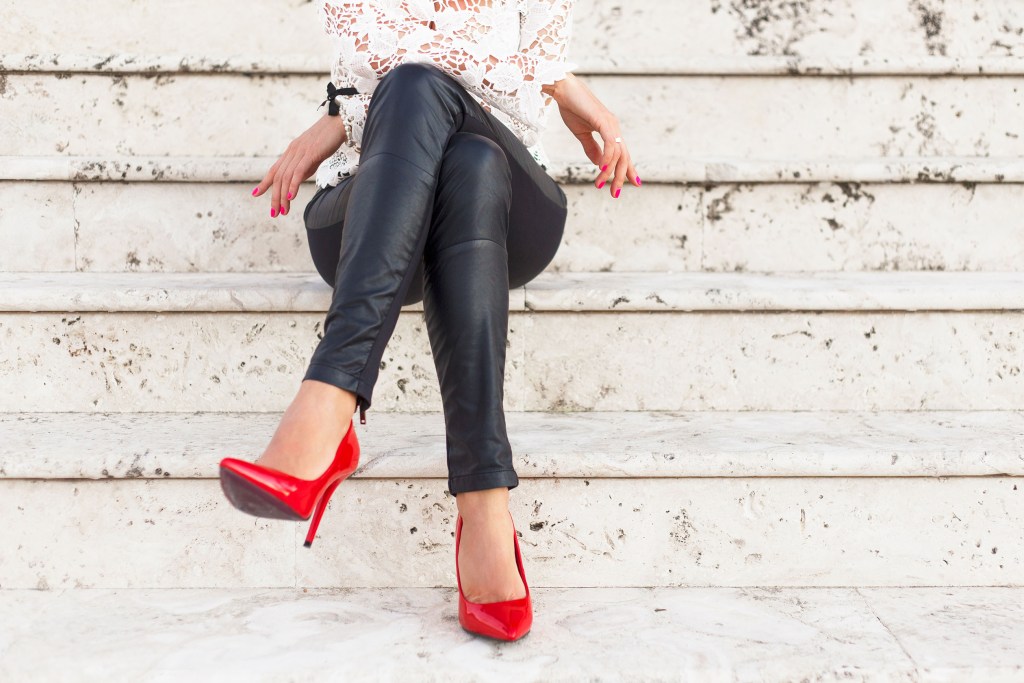 Don't forget to accessorize
Choose some eye-catching accessories to add a little extra panache to your outfit. Colorful jewelry, shoes, and other accessories can easily elevate your office look and let your personality shine. Choose a statement piece of jewelry or a scarf that draws the eye and makes your outfit appear more professional. When it comes to footwear, a pop of color looks especially fashionable with black leggings, but for more traditional dress codes, keep it simple with a pair of black flats. Alternatively, you can look more professional with a pair of short heels, or loafers. High, flat-heeled boots are also a good choice.
So, can you wear leggings to work? Yes! As long as you keep it modest and use the tips above, you can incorporate your favorite leggings into your work attire. By focusing on a professional look in the rest of your clothing, you can still wear your leggings while maintaining a business-appropriate appearance.
BlissMark provides information regarding health, wellness, and beauty. The information within this article is not intended to be medical advice. Before starting any diet or exercise routine, consult your physician. If you don't have a primary care physician, the United States Health & Human Services department has a free online tool that can help you locate a clinic in your area. We are not medical professionals, have not verified or vetted any programs, and in no way intend our content to be anything more than informative and inspiring.
Editors' Recommendations