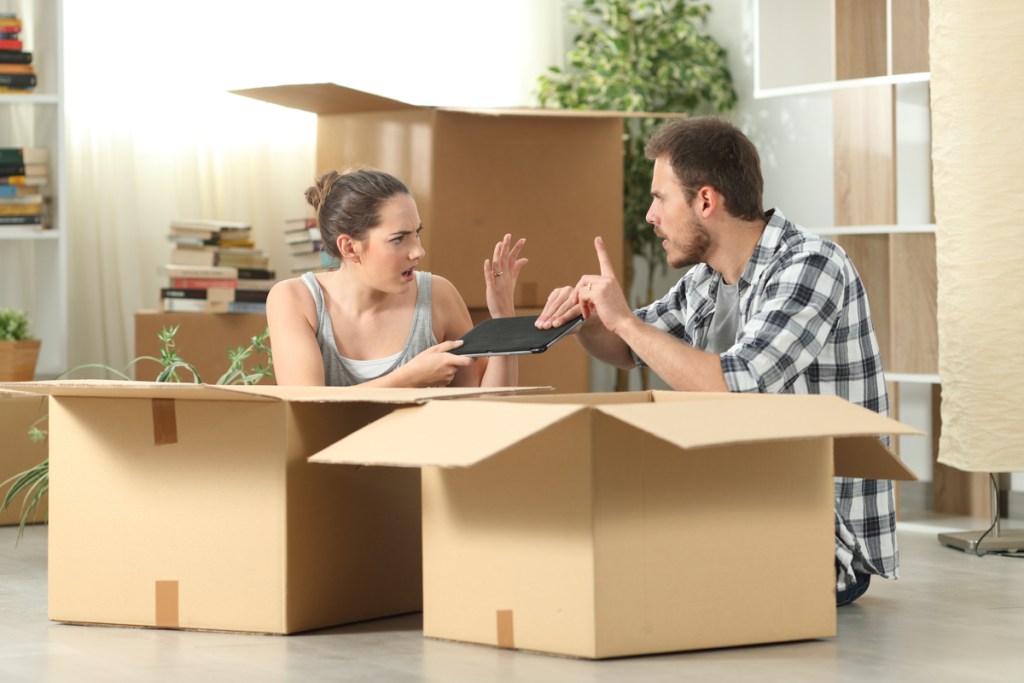 Moving is unenjoyable. It's hard work, the hours are long, and the stakes are high (ask anyone who's ever dropped a priceless vase on their foot). Basically, no one wants to be there, and that includes you and your partner, too.
The stress of moving can create friction in the most stable of relationships. With so much happening at once and with a lot of heavy furniture floating around, it's almost as if everyone is one stubbed toe short of a meltdown. Moving is one of those necessary evils in life, but it doesn't have to cause problems in your relationship. Here's how to stay centered while you keep it moving.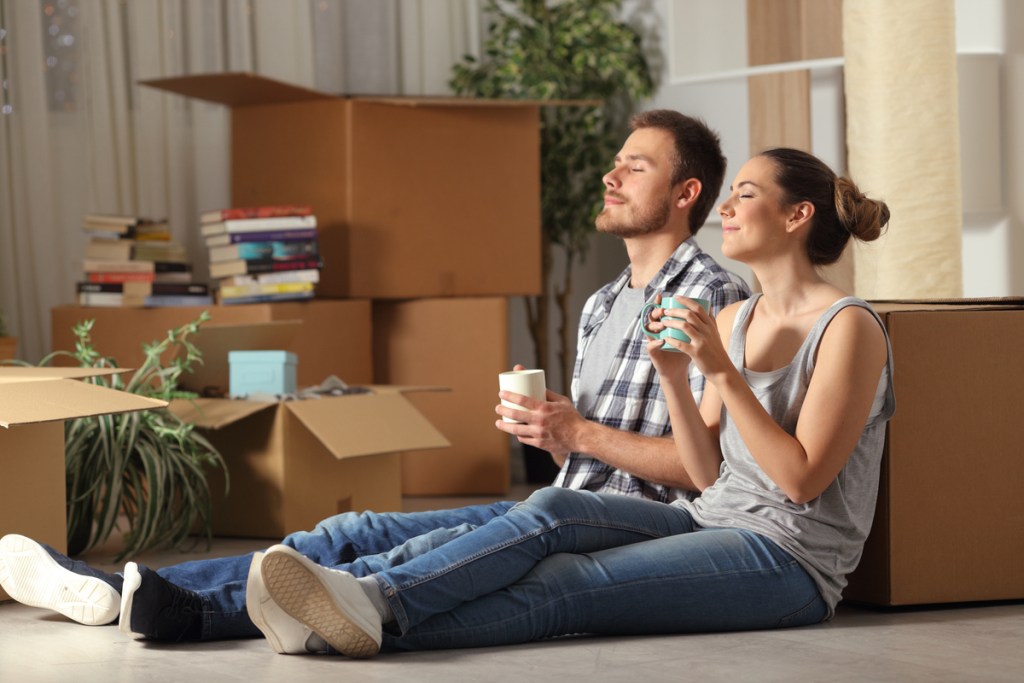 Breathe
Breathing exercises do not have to be overly long or complicated. One breath is enough to release tension and bring you back into the moment, instead of being lost in your own stresses.
Looking for something more intricate? Belly breathing is a method of centering that is crucial for your moving day (or days), but it's all about proper technique. To begin, sit or lie down and place one hand on your stomach, right above the belly button. Breathe in through the nose, letting your belly push your hand up. Breathe out through the mouth, forming your lips as if you're whistling. Push out as much air as possible. Repeat three to ten times and feel the tension leave your body.
Eat
Don't let hunger creep up on you. Moving is hard work, and your body will need to be replenished. Carbs and protein, those old favorites, are particularly important to keep the body firing on all cylinders. Nobody wants to be dealing with crankiness and moving stresses all at once.
Another key to moving-day snacks? Portability. You need a snack that you can grab for a quick energy boost in between tasks. Nuts are a great on-the-go source of protein and dried fruit provides enough carbs to keep you going through the day. We love dried apricots, which contain a whopping 1,511 milligrams of potassium — more than three times that of a banana. Potassium also promotes hydration retention, so it's particularly important when you've just spent the morning sweating. If you're so hungry trail mix just isn't enough, it's time to take a lunch break.
Talk
The first order of business on moving day is finding your sense of humor and hanging onto it for dear life. Then acknowledge, both to yourself and to your partner, that this day (or days) won't be fun but will end soon enough. Whether you talk about your stress or what's for dinner, keeping an open line of communication in these instances is crucial.
If a grim silence sets in, it can create a sense of isolation, so let your partner know you're there for them and you recognize the hard work they're putting in. Also, if you notice their exasperation, tell them it's okay to take a break and head over to help them with the next box.
No matter the reason for the move, moving day can feel like it's never-ending, especially if you and your partner are arguing your way through it. As goes for any stressful situation, it is more important than ever that you and your partner are on the same page. Passive-aggressive silences and one-word responses will only intensify the situation, so take a break, talk it out, and get back to work.
Sometimes we just need a little massaging to get through the stressful moments. While moving, it's easy to forget the small things like taking deep breaths, eating, and even talking to each other. Keep in mind that you're in this together, and it will all be worth it when you're unpacked and relaxed in your new pad.
BlissMark provides information regarding health, wellness, and beauty. The information within this article is not intended to be medical advice. Before starting any diet or exercise routine, consult your physician. If you don't have a primary care physician, the United States Health & Human Services department has a free online tool that can help you locate a clinic in your area. We are not medical professionals, have not verified or vetted any programs, and in no way intend our content to be anything more than informative and inspiring.
Editors' Recommendations