Over the last several months, there's been a larger conversation around self-care. Mental health professionals have reminded us that we cannot pour from an empty cup, to make sure we put on our oxygen masks first, and that self-care is not selfish.
All of these statements are true, and the conversation around self-care is an important one. The National Institute of Mental Health reports about one in five U.S. adults has a mental illness. That's more than 51 million people.
While people certainly need and deserve to take time to themselves, there's also another way to better your mental health, and it involves giving back. Volunteering has proven psychological and physical health benefits, including boosting moods and reducing blood pressure. Here's how we can start helping ourselves by helping others.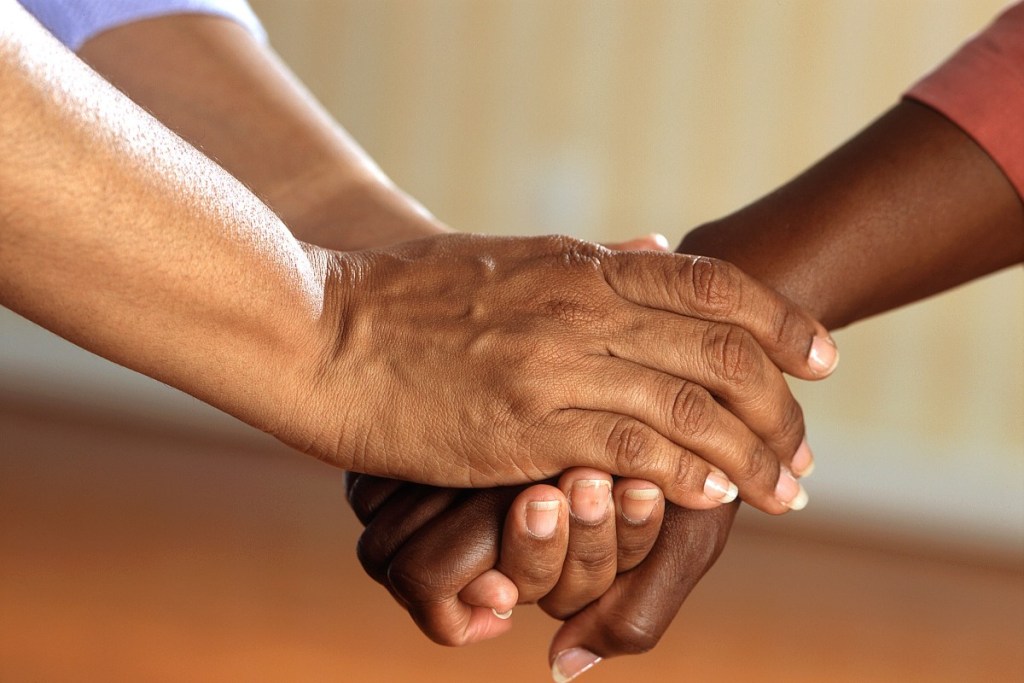 What are the mental health benefits of giving back?
The idea that helping others can help you isn't mere happy talk. The idea has been put to the test by scientists and experts. Here's what they've found.
What other benefits can I get from lending a hand?
Aside from mental health benefits, you may also find giving back comes with some added perks.

I want to get involved. What should I keep in mind?
Giving back can benefit your mind and body, but there are a couple of "don'ts" to remember.
How can I get involved?
There are many ways to find volunteer opportunities, including:
The idea of helping ourselves by helping others sounds nice in theory. But researchers have tested the idea over the years and have found that there's truth to it. Giving back can boost mood, reduce depression, help us form new relationships, and make us more empathetic. Volunteering can also benefit us physically by lowering blood pressure. If the activity involves moving, such as building houses or walking dogs, it will also provide you with an outlet for physical activity. Though giving back is wonderful for many reasons, it's essential only to do what you can. You don't have to commit to volunteering 40 hours per week on top of your full-time job. Even driving your friend to an important doctor's appointment is a way to lend a hand.
BlissMark provides information regarding health, wellness, and beauty. The information within this article is not intended to be medical advice. Before starting any diet or exercise routine, consult your physician. If you don't have a primary care physician, the United States Health & Human Services department has a free online tool that can help you locate a clinic in your area. We are not medical professionals, have not verified or vetted any programs, and in no way intend our content to be anything more than informative and inspiring.
Editors' Recommendations