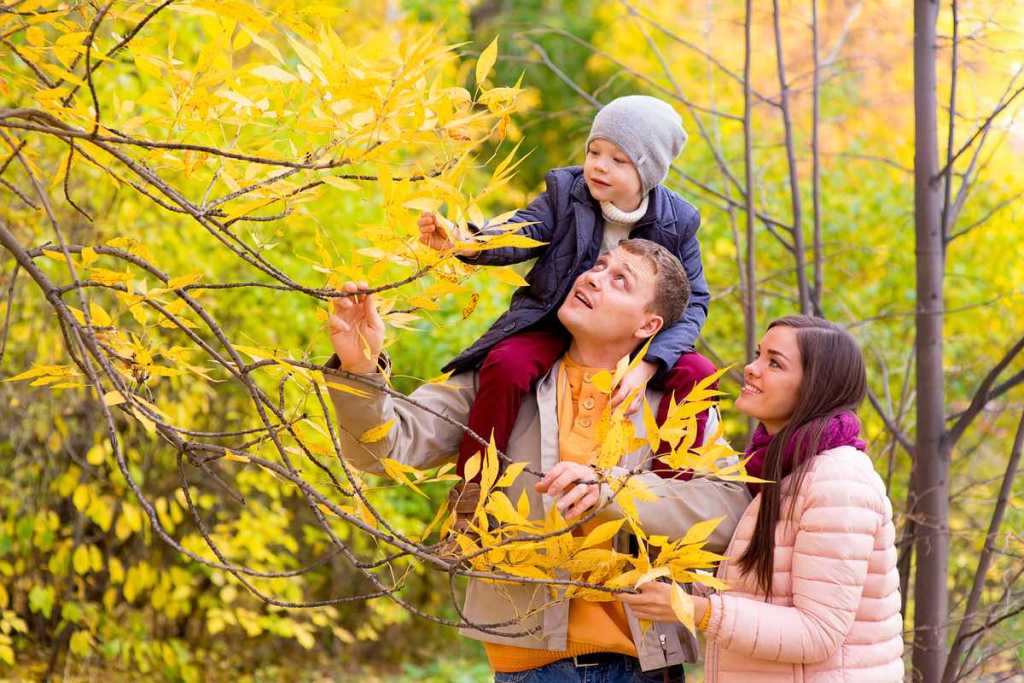 Millions of internet users are familiar with Meetup, a website designed to help people create and join groups around any number of interests or activities. If you're not already familiar, think of Meetup as a kind of social media platform, only for groups instead of individuals.
Generally speaking, hiking is one of the more popular pursuits among Meetup groups. This is a particularly good time of year for hiking enthusiasts, as we're set to enter peak season for fall foliage.
One of the best ways to check out fall foliage? Hiking. One of the best places for fall foliage hiking? New England. One of the best ways to join a New England fall foliage hike? Meetup.
We found three Meetup groups that welcome new members and are well-established as hiking social hubs around the New England region.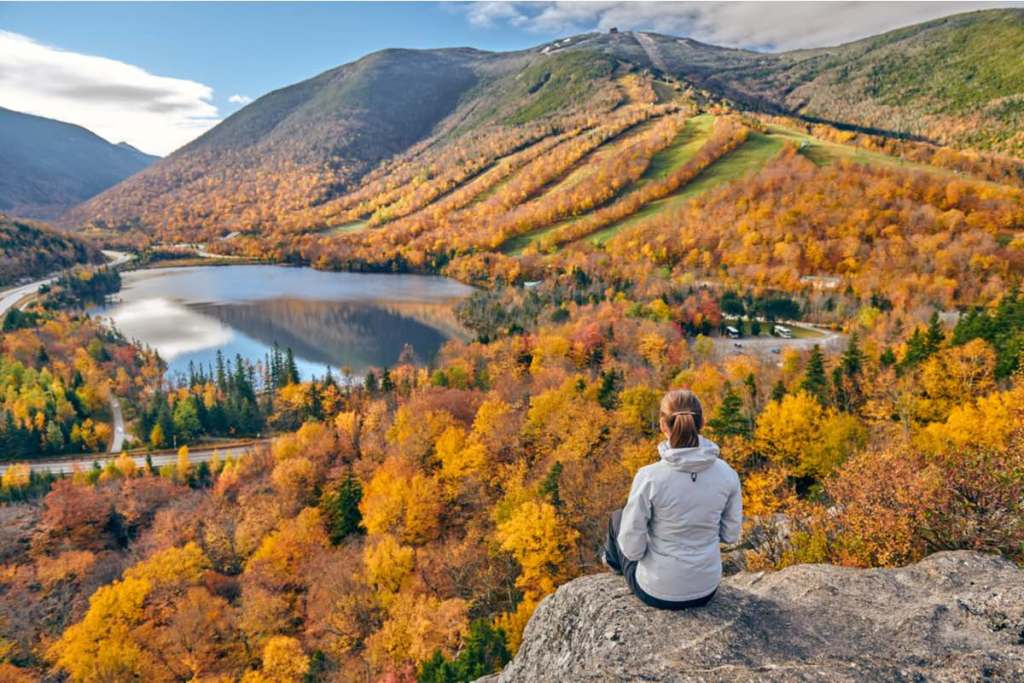 Why is New England so great for fall foliage?
In the fall, because of shortening days and cooling temperatures, leaves stop making as much food and the chlorophyll inside the leaves breaks down. Chlorophyll gives summer foliage its rich green color. This allows the yellow, orange, and red pigments, all of which come from chemical changes that occur as the seasons change, to take center stage.
New England forests are great for fall foliage not just because they are large but because many of the tree species found in the region are broad-leaved, meaning they change colors in the autumn.
Each New England state is a little different. Vermont, for example, is known for its maple trees, while Maine is famous for its huge swaths of unbroken, primeval woodland.
Popular New England tree species that provide brilliant fall foliage include:
Maple
Sassafras
Black Gum
Dogwood
Beech
American hornbeam
Aspen
Sycamore
Black Walnut
Here are the three Meetup groups that organize and coordinate hikes and other outdoor events throughout New England, including during peak leaf-peeping season.
Hiking, Kayaking, and Social Activity Group of New England
Based in Manchester, New Hampshire, and with more than 4,300 members, this is a large group that, for leaf-peeping purposes, is in the middle of the action.
The group touts itself as a social group dedicated to hiking, camping, and backpacking across the mountains of the Northeast. Adults of all ages are welcome, though a moderate fitness level is recommended.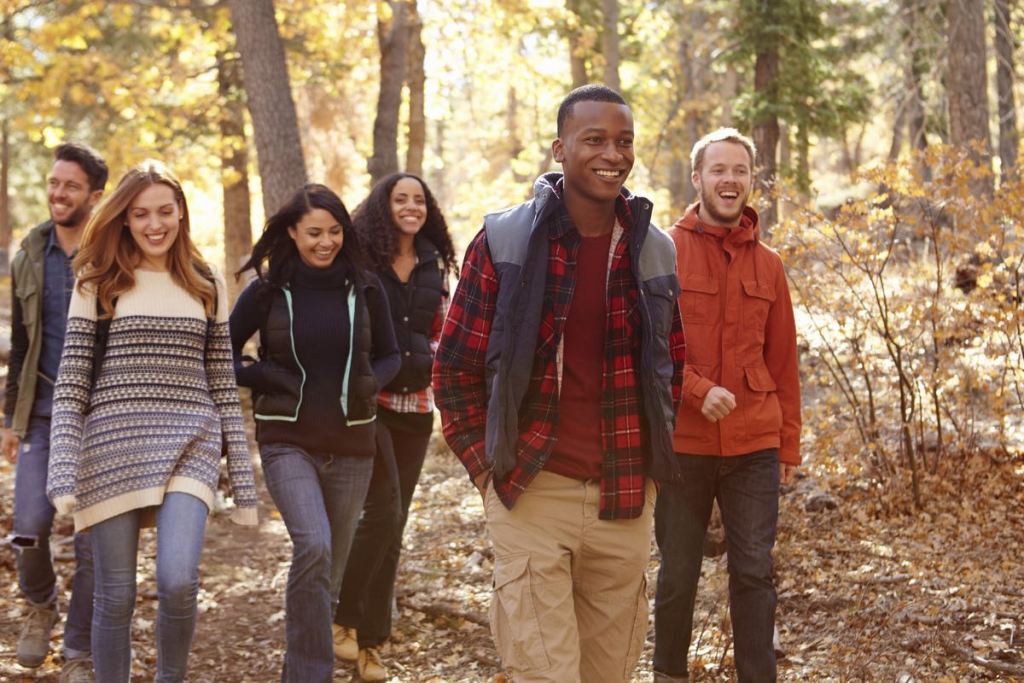 New England Over 40 Hiking Group
The New England Over 40 Hiking Group is based in Amesbury, Massachusetts and boasts nearly 8,500 members. Organizers describe it as a group "for hikers who haven't given up on their overwhelming love of hiking in the mountains."
Designed with a range of interests and fitness levels in mind, the group's stated goal is to make hiking fun, no matter what stage of life you're in.
The Boston Hiking Meetup Group
The Boston Hiking Group is based in Cambridge, Massachusetts and has more than 10,000 members.
The vast majority of events staged by this group are hikes, but they do organize other outdoor activities. There's a wide array of trips that are possible, ranging from one mile to 30 miles and beyond. Treks along the local stretches of the Appalachian Trail are common. All are welcome to join the group from beginners to experts; locals to new transplants.
Fall foliage is one of the most beautiful sights in the Northern hemisphere and is the centerpiece of many an autumn trip or retreat. These three Meetup groups may be able to help if you're in the area.
While there's no hard-and-fast guarantee that any of these groups will accept or deny any potential new member, all appear to fit the bill for people looking to immerse themselves in everything the fall has to offer in New England.
It may be the best time of year to be a New Englander, and these groups are well-positioned to take full advantage.
BlissMark provides information regarding health, wellness, and beauty. The information within this article is not intended to be medical advice. Before starting any diet or exercise routine, consult your physician. If you don't have a primary care physician, the United States Health & Human Services department has a free online tool that can help you locate a clinic in your area. We are not medical professionals, have not verified or vetted any programs, and in no way intend our content to be anything more than informative and inspiring.
Editors' Recommendations