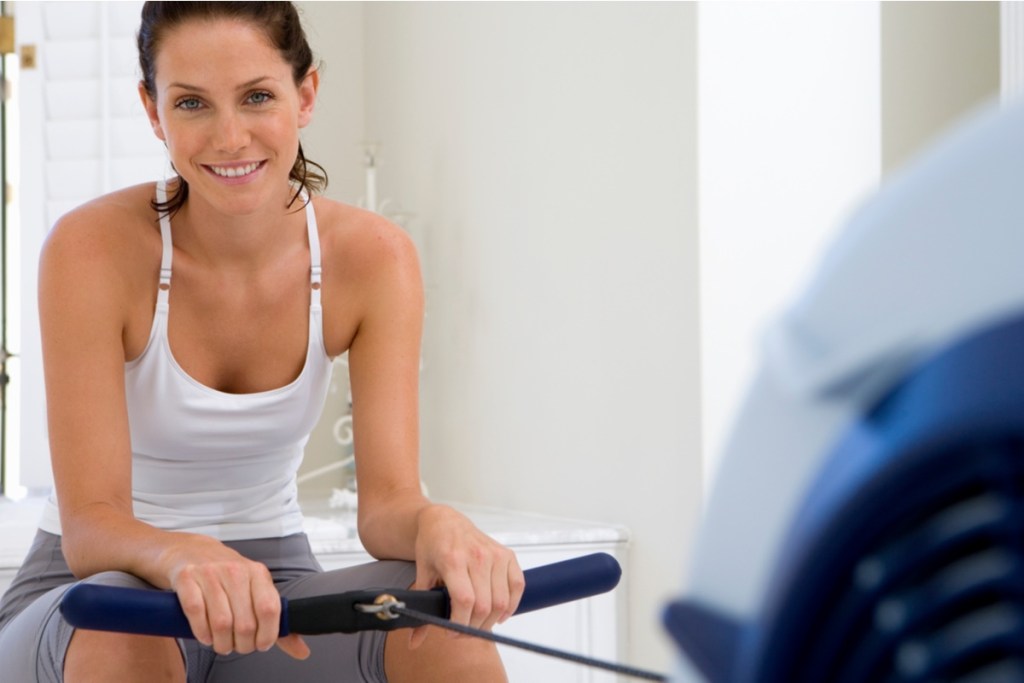 According to one scientific analysis, rowing engages more than 85 percent of the muscles in your body. Now that's a full-body workout.
For this simple reason — before even considering the cardio benefits — the fitness community is rediscovering the rowing machine. As with many other forms of exercise, smart rowers are popping up to help users get the most out of their workouts.
There are many rowing options for novice and expert exercisers alike. Here is all the information you need to know about rowing and the best home rowing machines to get you going.
Benefits of rowing
Rowing builds your cardiovascular limits as well as your strength. It also increases power throughout your body, from your calves to your core and beyond.
Muscle benefit
There's no question about it: if you row regularly, you will get stronger. Although arms and quads are obvious areas that stand to benefit, there are plenty of other muscle groups in play.
Muscles typically incorporated into rowing workouts include:
Abdominal muscles
Arms
Calves
Chest
Glutes
Quadriceps
Shoulders
Upper back
As with any exercise, make sure you warm up your muscles and stretch beforehand to prevent injury.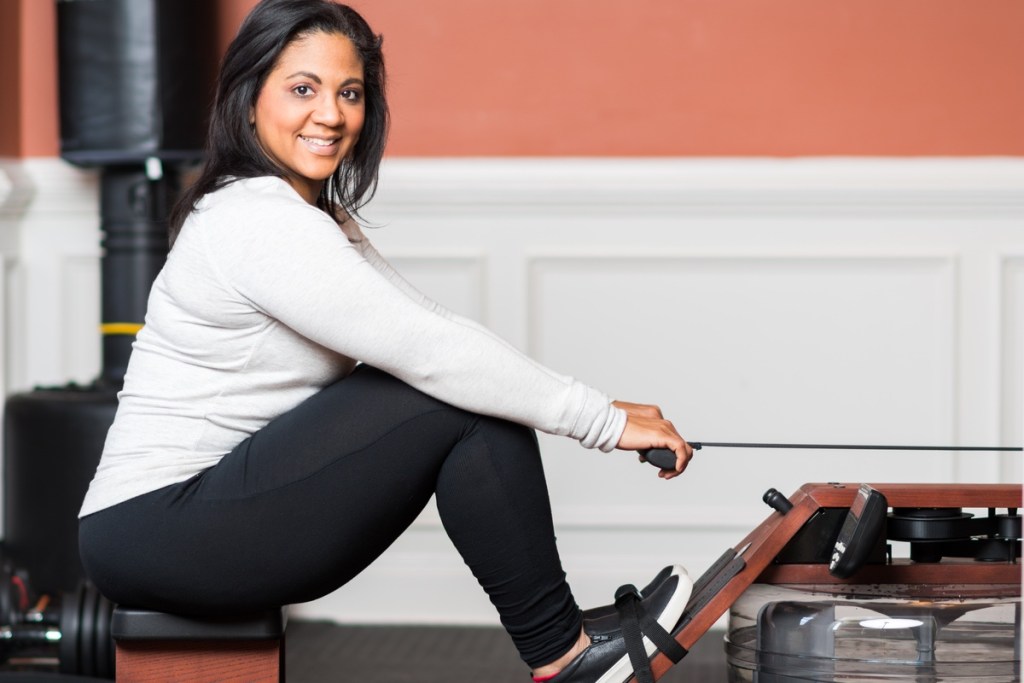 Cardio benefit
When it comes to cardio, rowing is right there with many tried-and-true favorites. Below are some of the most popular cardio-building activities ranked by the average number of calories burned per hour.
Jumping rope (667 calories/hour)
Cycling intervals (568 calories/hour)
Running (566 calories/hour)
Rowing (481 calories/hour)
Elliptical (322 calories/hour)
Yoga (226 calories/hour)
While rowing isn't the leader of the pack, jumping rope, cycling, and running don't provide the upper body work out it does. The real question with rowing isn't whether it's worthy of the hype. The real question may be: why aren't you doing it?
Here are some top smart rowing machines to consider based on our research.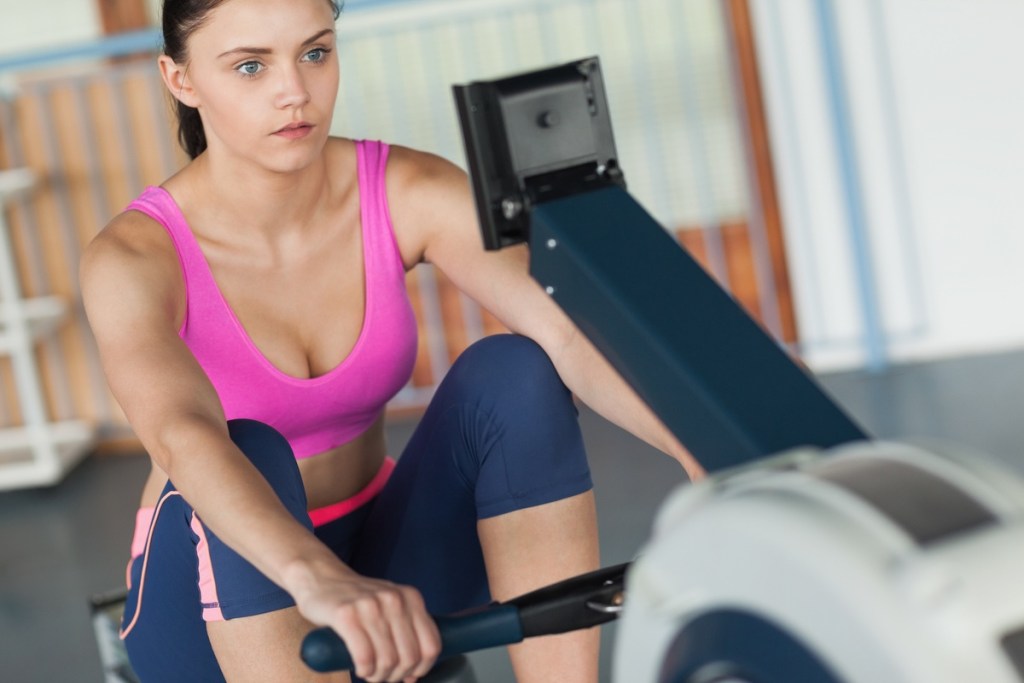 Best rowing machines
Hydro Rower
Welcome to the world of virtual rowing. Hydrow does for the simulated rowing experience what similar machines have done for stationary cycling. With real-time and pre-recorded workouts, as well as statistics and the option of having a little healthy competition among users, Hydrow is the total package for this total-body workout.
To sweeten the deal, many sessions are led by instructors who are out on actual, open water, for a truly immersive (pun intended) experience. Full disclosure: this is not the best option for the budget-conscious shopper, but for those looking for the top of the line, this is as good as it gets.
NordicTrack RW900
This model features a 22-inch touchscreen and the ability to change resistance levels, so you have maximum control over your workout. Comfort is also an important part of this machine, with every movement being smooth and easy on the joints.
In addition, all NordicTrack machines give you the option of joining iFit membership, which unlocks hundreds of special training sessions customized to fitness level. The first year of membership is free after purchasing the machine.
ProForm 750R Rower
Is space a challenge? The ProForm 750R Rower makes maximum use of minimum space, easily folding up to a scant three feet in length, and stowing just as easily in an out-of-the-way place.
This one doesn't have the bells and whistles of other models, but it gets the job done, especially for people without a lot of room to spare in their workout area. That said, this one also allows you to sign up for a year of iFit at no cost. (The screen, however, is not included.)
Rogue Fitness Concept2 RowErg
There are no frills on this model, but what it lacks in features it makes up for in durability and value. That must be what makes it one of the most popular rowing machines on the market.
A small screen provides basic workout data, while an aluminum I-beam rail and stainless steel track keep this machine moving for years on end.
The Rogue Fitness Concept2 RowErg is also fairly easy to stow, with customized hooks that allow you to safely hang the machine on the wall.
People have different needs (not to mention budgets) when it comes to home exercise equipment. Rowing machines are an efficient solution not necessarily because of the size and shape of the machine but because one machine can help you accomplish a lot of different things.
If you're looking to improve your cardio or build muscle, rowing can be an option that competes with big-name bikes and bulky home gyms. And it's a fun workout, too, at least if you enjoy the feeling of being on the water. You won't regret getting your feet wet with any of these effective rowing machine models.
BlissMark provides information regarding health, wellness, and beauty. The information within this article is not intended to be medical advice. Before starting any diet or exercise routine, consult your physician. If you don't have a primary care physician, the United States Health & Human Services department has a free online tool that can help you locate a clinic in your area. We are not medical professionals, have not verified or vetted any programs, and in no way intend our content to be anything more than informative and inspiring.
Editors' Recommendations