It takes a certain amount of bravery to move to a completely new area. Living somewhere new where you don't know a lot of people can be stressful and even a little isolating. Luckily, with a little bit of time and energy, you can start to ingratiate yourself into your new community. By putting yourself out there, meeting your new neighbors, joining activities, and volunteering, you can get involved and start to feel more at home. Keep reading to learn how to get involved in community service, start new friendships, and make a real difference in the neighborhood.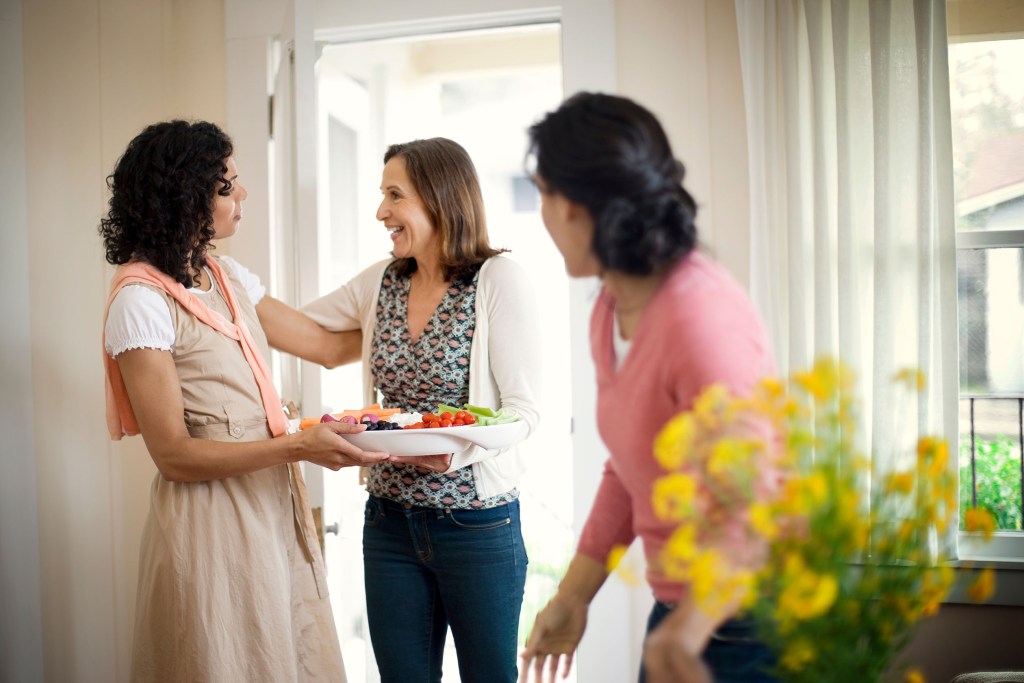 Meet your neighbors
If you're interested in becoming more involved in your community, start out by meeting your neighbors. It can be stressful to start a conversation with strangers, but, unfortunately, it's vital to step out of your comfort zone, be vulnerable, and make friends. Be friendly and bring a small gift or card to kick off small talk with your new neighbors, and be sure to ask questions about the area and upcoming events or meetings. Consider offering to help out your neighbors and mow an elderly neighbor's lawn, babysit for the new parents, or housesit when someone goes on vacation.
If approaching your neighbors on the street is too nerve-wracking, there are other ways you can get to know the people in your community. You can join Nextdoor, a location-based social networking site that connects people with their neighbors to stay up to date with the goings-on in the area. Your new town may also have a Facebook group, which is another great method to get to know your neighborhood and stay updated. If you prefer to meet people IRL, consider attending a community event like a homeowners' association meeting, craft fair, or outdoor concert.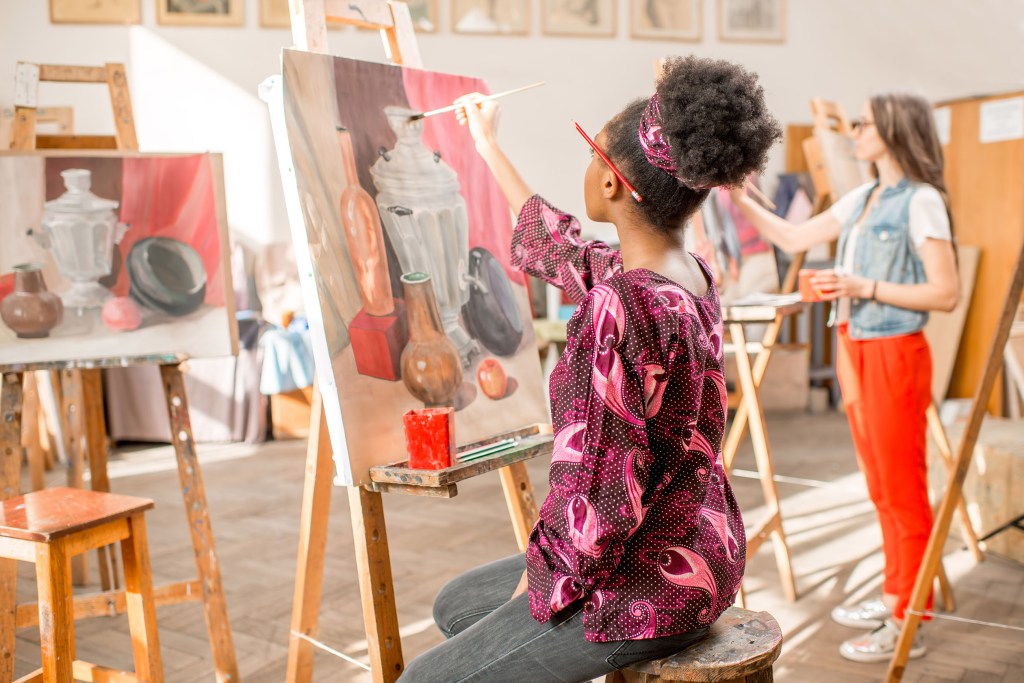 Find your passion
Making friends as an adult is never easy, especially when you're new to town. Perhaps the easiest approach to meeting new people you can really connect with is finding others with similar interests. Consider your favorite hobbies and other things you enjoy doing in your free time. Sign up for a fitness class at a local gym, join a local sports league, take an art class, or attend a service at a local church. This makes starting a conversation (and building a friendship) so much easier.
You can also take this opportunity to try something new! If you've always wanted to learn how to speak a new language, consider taking a class at the community education center. Or, if you want to get involved in local politics, attend a town meeting. While you'll be able to meet other civic-minded people, you'll also get the added benefit of learning more about your new hometown.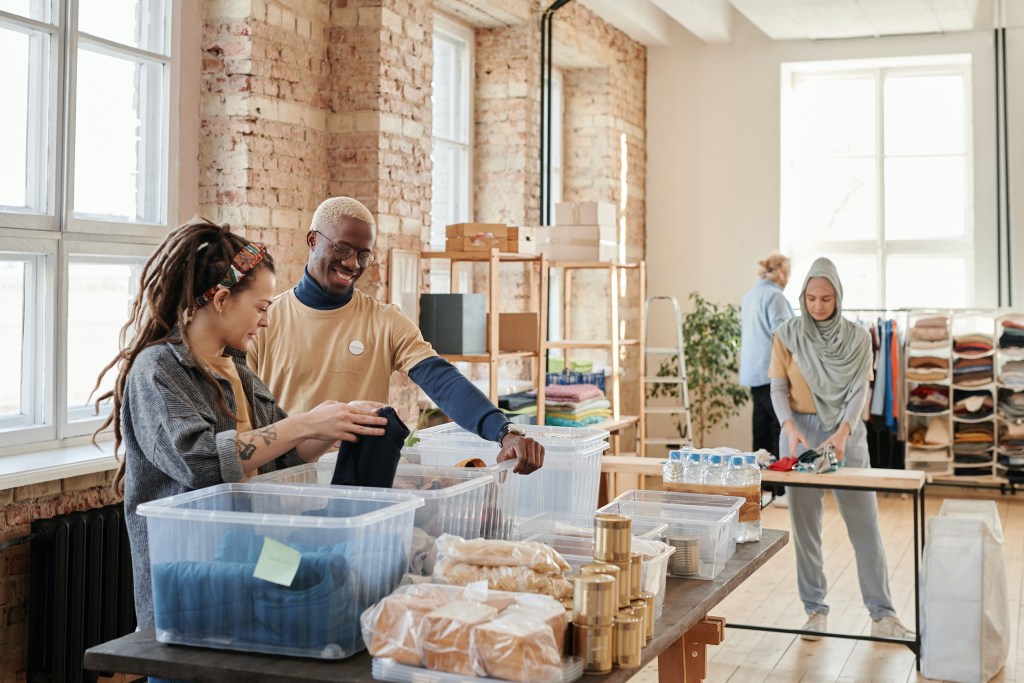 Volunteer
One of the best ways to get involved in the community is to volunteer with a local charitable organization. By donating your time, you can positively impact your new home and meet like-minded people in your neighborhood. The options are just about limitless, and you can find opportunities at the local library, nursing home, or church. Or you can find an organization that works with a cause that you're passionate about.
Google is usually the go-to to find nonprofit groups in your new community. Simply search for your preferred cause and the name of your city to bring up thousands of options. For a more streamlined search, use a website like VolunteerMatch. Charitable organizations post listings for volunteer positions on this site, and the platform makes searching easy with filters to browse by area and cause.
If you don't have the time to volunteer at the moment, you can still give back to your community. Consider donating money, clothes, and household goods to local nonprofits, or looking for online, remote opportunities. These are easy and less time-consuming ways to help your new neighbors.
Becoming a part of your new community is easier than you may think. Whether you're a social butterfly and knock on your new neighbors' doors or meet people organically through community events, you'll find your place in the new town in no time. Over time, you can become a valued member of your new community and transform your neighborhood into a real home.
BlissMark provides information regarding health, wellness, and beauty. The information within this article is not intended to be medical advice. Before starting any diet or exercise routine, consult your physician. If you don't have a primary care physician, the United States Health & Human Services department has a free online tool that can help you locate a clinic in your area. We are not medical professionals, have not verified or vetted any programs, and in no way intend our content to be anything more than informative and inspiring.
Editors' Recommendations