Exercise is good for us — there's no secret there. But, if you want to really amp up its benefits, consider putting some "green" into your workout routine. Studies have shown that green exercise, which is physical activity done outdoors in natural environments, has benefits for the mind and body that go beyond those of exercise done indoors. Green exercise can improve mental health, boost levels of vitamin D, enhance immune function, lower blood pressure, and contribute to more restful sleep. And the best part is you don't even have to break a sweat. Just being outside and moving can help you reap the rewards.
The reason our bodies and minds respond so positively to being outdoors probably harkens back to the caveman days, say researchers. "For 99% of human history, not only have we lived off the land and sought nature for basic survival needs and health, but also for pleasure and physical activity," according to a 2013 British study on the benefits of green exercise. Researchers theorize that even though humans now generally spend the majority of their time inside, our hunter-gatherer genetic makeup means we are still drawn to the "great outdoors" physically, mentally, and emotionally and our bodies and psyches benefit from a good dose of Mother Nature.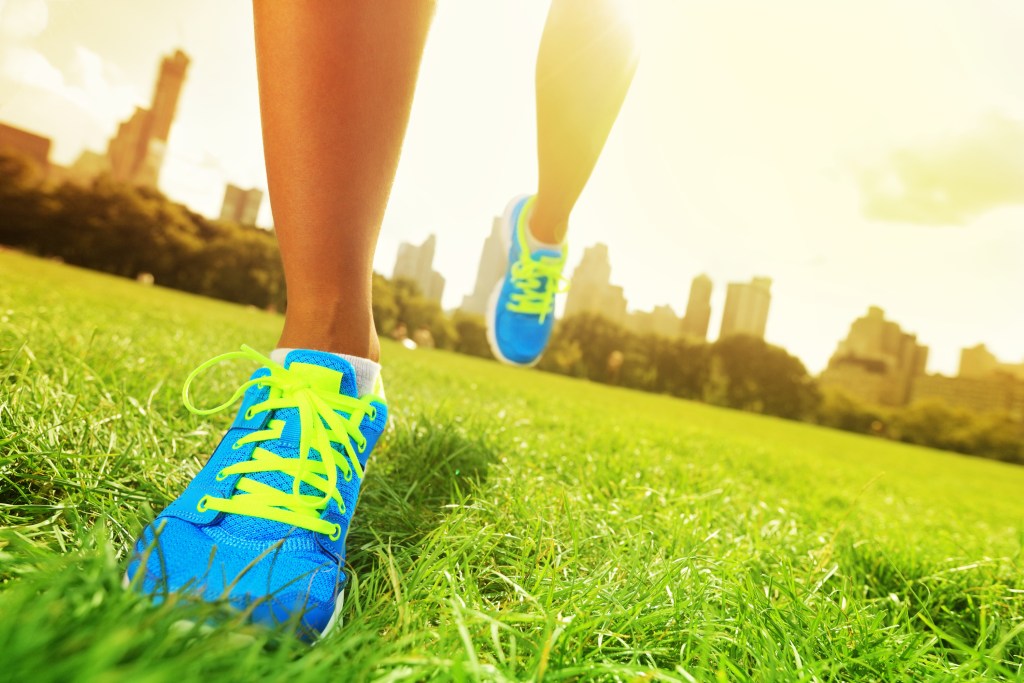 People work out more when they're outside
One of the biggest reasons to practice green exercise is that when we exercise outdoors, we don't necessarily feel like we're putting in as much effort as we actually are, something known in the fitness world as the "rate of perceived exertion."
In a 2009 study, where participants were allowed to select their own walking speed, those walking outdoors tended to walk faster and report a lower rate of perceived exertion compared to those walking indoors. According to the 2013 British study, reducing perceived effort allows individuals to work at higher levels, increasing not just the level of physical activity but also the motivation to keep exercising.
Basically, human nature being what it is, perceiving something as easier means we actually enjoy it more and are, in turn, more likely to stay with it.
"Anything that people enjoy doing, like being active outside, has the potential of becoming the type of reward that people will want to keep giving themselves," says Michelle Segar, PhD, director of the Sport, Health, and Activity Research and Policy Center at the University of Michigan and author of No Sweat: How the Simple Science of Motivation Can Bring You a Lifetime of Fitness.
Being outside also allows you to be creative with your workouts, and mixing things up is motivating in and of itself, says Miriam Fried, founder and head trainer of MF Strong, an online and in-person training service based in New York City.
"You may have less traditional gym equipment, but you have endless space and opportunity to make your workouts fun and exciting," says Fried. "It's also a chance to switch it up from your usual workouts inside the gym and challenge your body in a new way."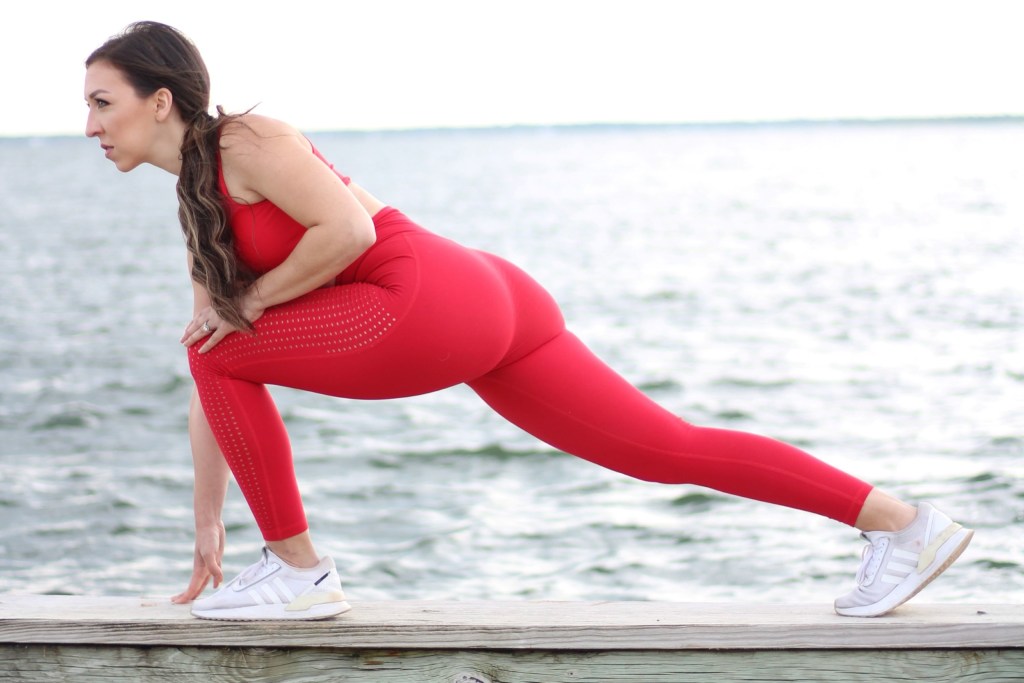 The mental benefits of exercising outdoors
Ever feel a sense of renewal after breaking from the office to enjoy an outdoor lunch or sipping an alfresco cocktail at the end of a long day? Green exercise brings about the same types of psychological benefits. A 2011 study found that "compared with exercising indoors, exercising in natural environments was associated with greater feelings of revitalization and positive engagement, decreases in tension, confusion, anger, and depression, and increased energy." Even a little time moving outdoors can have an impact — one study found the first five minutes of green exercise had the biggest impact on mood and self-esteem.
"Research shows that being in green spaces can reduce cognitive fatigue and benefit mood. Exercise similarly boosts mood and benefits energy levels. So, when you exercise outside, my perspective is it's a double dose of positivity," says Segar.
That two-for-one benefit is something we all can use after being shut in during the pandemic, says Fried.
"Both exercise and time outdoors are good for your mental health. When combined, it's an amazing way to boost your mood and lower stress levels," she says. "Especially right now, after a year of so much indoor time, getting outside to move your body is one of the best things you can do before or after a long day of sitting."
Green exercise can also be a safer alternative to gyms, which have been sites of COVID-19 outbreaks. Turning to green exercise doesn't mean you have to give up the social aspect that gym-goers crave. In fact, a 2012 study comparing participants in a health-based social club and swimming group to those in a green exercise program that included weekly countryside and urban park walks found that the change in self-esteem was significantly greater in the green exercise group and improvement in mood levels over the six-week study were related to attendance in the green exercise group.
If group fitness is your thing, walking, running and biking clubs, or outdoor yoga or boot camp classes are easy to find on websites such as Meetup or through your local parks and rec department or community center. When you look for a class or group, if possible, find an activity near a body of water. A 2010 study found that while every green environment improved both self-esteem and mood, the presence of water generated even greater effects.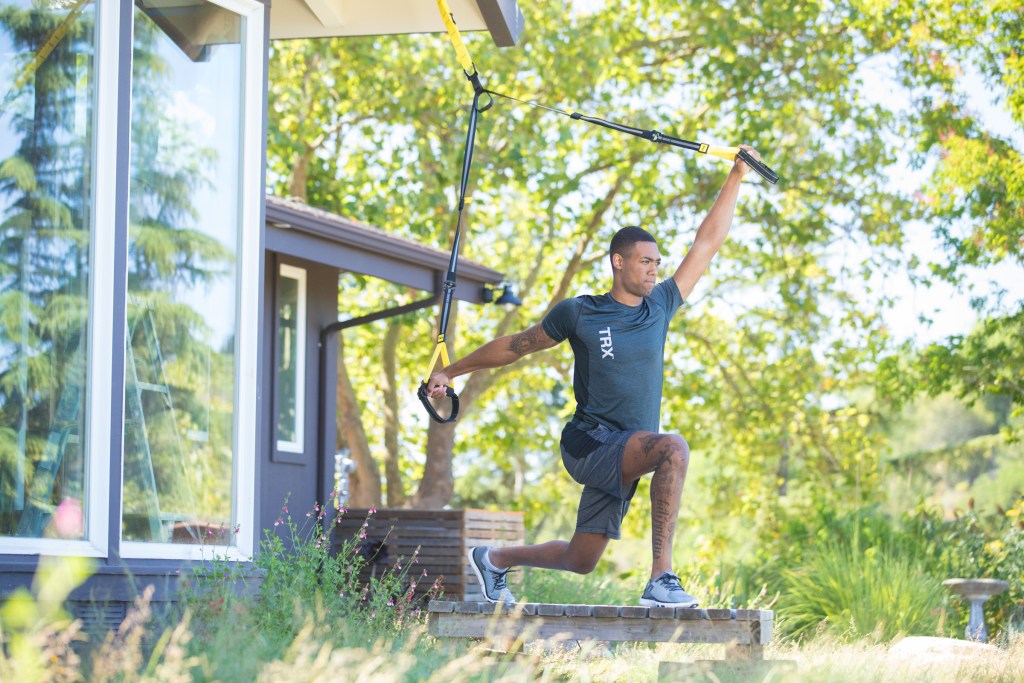 Begin with baby steps (literally) or take it up a notch
If you'd like to fit green exercise into your day but don't know where to begin, it's as easy as going out the door and moving your own two feet. Walking outdoors is the perfect way to start — and nothing is more convenient than lacing up your shoes and stepping outside, says Segar.
"People have to realize and learn that walking counts as valid exercise worth doing," Segar says. "Because everything counts when it comes to movement, even walking outside for five minutes is worth doing. It's good to start small. Aim for consistency at the beginning [as opposed to] longer sessions. And, most importantly, notice how you feel before you start your walk, and how you feel during it."
Just one "green walk" a day can get the wheels in motion for a sustainable fitness regimen, says Fried.
"Start by simply getting outdoors for a walk daily," Fried says. "Once you incorporate outdoor movement into your daily life, it'll become part of your routine. As you start to structure that time into your day, you can move into adding some simple bodyweight exercises into your outdoor time — think squats, pushups, planks."
Those who are already workout pros can look for creative ways to create a makeshift gym in an outdoor environment. "If you work out regularly, try adapting your usual gym workout for the outdoors," says Fried. "Most exercises can be adjusted to do without gym equipment. For example, a gym bench can easily be subbed for a park bench."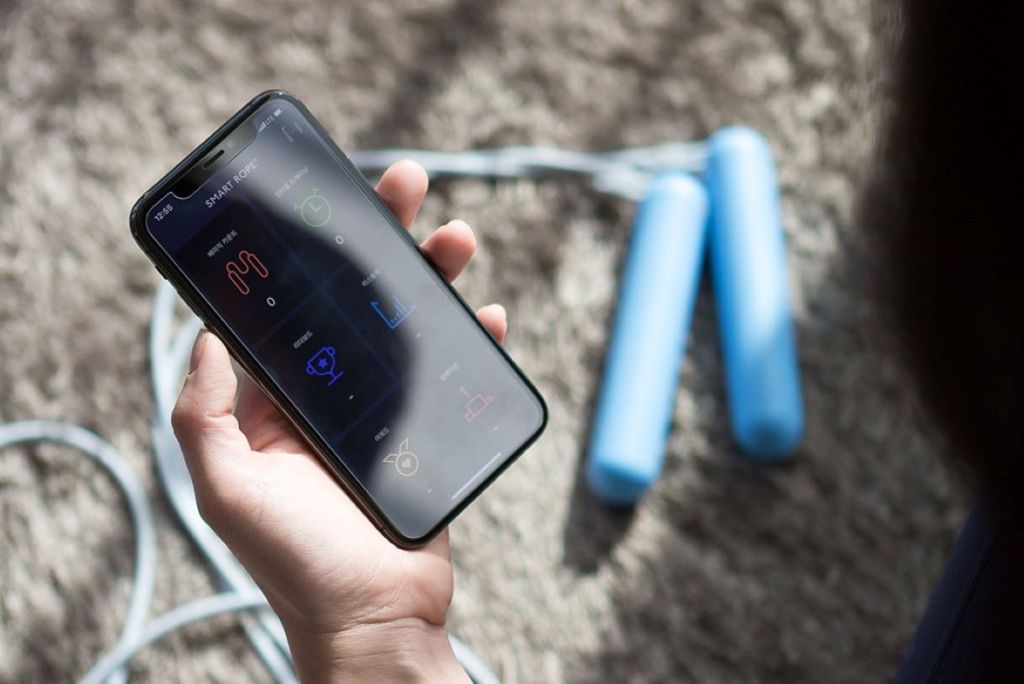 If you'd rather bring some fitness equipment into the mix, there are plenty of lightweight, portable choices out there. You could start with something as simple as a jump rope to get your cardio in. The Tangram SmartRope Rookie has sensors in the handles that deliver information straight to its app such as daily jump count, calories, and time spent jumping, and even allows you to compete with other users.
Or, if you're looking for a full workout using only your body weight, the TRX Home2 System includes a portable TRX Suspension Trainer that can be attached to a tree or fence for on-the-go strength training, along with an app that delivers audio coaching and a fitness tracker, and can even stream music. (Navy Seals developed it, so you know you'll get a challenging workout.)
Fried says you'll also get bang for your buck from portable resistance bands. "Investing in a set of bands is a cost-effective way of enhancing your workouts. They are travel friendly, so you can throw them into your bag and bring them to add resistance to your outdoor training," she says.
The EDX 7-Piece Resistance Kit has all the bands you'll need with three resistance straps, three resistance loops, and one resistance band so you can mix up your workouts.
Whatever you choose, remember that while green exercise has physical, mental, and social benefits, it's also supposed to be enjoyable — so choose activities, no matter how easy or difficult, that make you happy.
BlissMark provides information regarding health, wellness, and beauty. The information within this article is not intended to be medical advice. Before starting any diet or exercise routine, consult your physician. If you don't have a primary care physician, the United States Health & Human Services department has a free online tool that can help you locate a clinic in your area. We are not medical professionals, have not verified or vetted any programs, and in no way intend our content to be anything more than informative and inspiring.
Editors' Recommendations