A striped dress is the pattern equivalent of the LBD; it's versatile and great for almost any occasion, but after a while, it can start to feel a little stale. Well, get ready to fall back in love with that striped dress you've been hiding in the back of your closet. If you've been bored by your stripes lately, try using these accessorizing tips to create interesting and stylish outfits. Keep reading to learn what to wear with a striped dress to complete your chic and fun ensemble.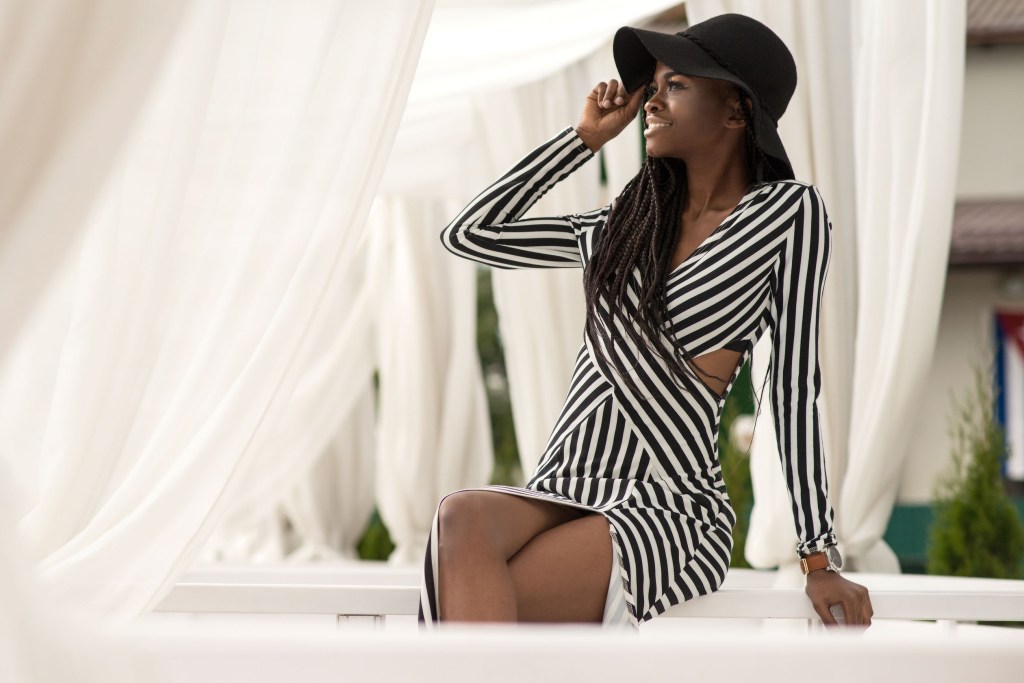 Pair it with neutral accessories
Make stripes the star of your outfit by accessorizing them with neutral pieces. Stick with colors like black, white, tan, and brown for your accessories. No matter what colors your dress is, neutral accessories will complement them and make them stand out. But remember, even though you're choosing neutral colors, you can still find fun and exciting pieces. Try out some trendy pieces like silk headscarves and claw clips. For jewelry, find simple and understated pieces that won't draw too much attention away from your gorgeous striped dress.
Add a pop of color
Including a bright burst of color in your outfit can be just as stylish as accessorizing with neutrals. This tip works best for dresses that are neutral or muted colors, as well as dresses with skinnier stripes. The bold-colored accessories add contrast and visual excitement to your outfit. That said, if your dress is already brightly colored and you're not afraid to take it to the next level, you can play with this idea too! Choose complementary colors to the ones in your dress (red-green, orange-blue, yellow-purple). Or select pieces in different hues of the same color. Try out a few different combinations with your dress to see which pop of color looks best.
Make it beachy
Stripes are a super beachy pattern; why not lean into it to create the perfect summertime look? Find a cute pair of sandals to go with your dress. Choose a cute pair of slides or mules for an upscale look, or select an athletic or fisherman style for something more casual. Hats are essential on sunny beach days, too! Look for a chic sunhat or a trendy bucket hat to top your outfit. For a beach bag, use a tote large enough to store your towel and sunblock or a fashionable straw or wicker bag. And don't forget the sunglasses! Not only will they protect your eyes from the sun's harmful rays, but they can also complete your beachy outfit, regardless of the style.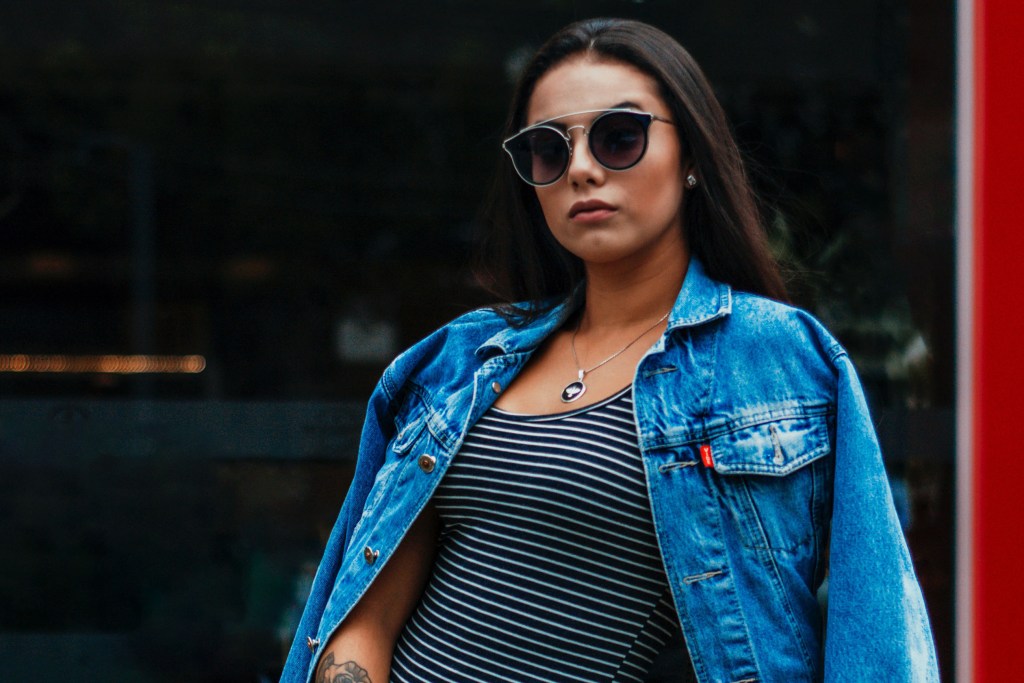 Layer with a jacket or sweater
On chilly summer nights, you can stay warm and comfortable by layering a sweater or jacket over your dress. For the office, add a fitted blazer or cardigan. If you're creating an everyday outfit, try wearing a sweater or your favorite jacket. Denim and stripes are an instantly cool combination. And don't be afraid to stray from solid-colored pieces. Stripes are the most neutral pattern and can be mixed and matched with almost any other design. They look great with florals, plaid, animal prints, and basically everything else!
Keep it casual
If you have a casual striped dress, consider emphasizing this feature with your accessories. Pair the dress with a cute pair of sneakers (white is always a great choice). Or, add a little edge to your relaxed dress with chunky combat boots. A jean jacket, plaid flannel, or sweatshirt tied around your waist over the dress is a great way to look cute and be prepared for any weather. If you're a hat person, consider topping off your outfit with a unique ball cap. With casual outfits, it's best to keep your jewelry minimal and simplistic, too.
Whether you're going to the office or the beach, prefer understated and chic outfits or bright and colorful ones, a striped dress can be the perfect base for your look. This endlessly versatile piece can be dressed up or down in any way you want. With our helpful style tips, you will have plenty of ideas on how to wear a striped dress. And remember: there is no right or wrong way to show your stripes!
Editors' Recommendations