After well over a year of travel restrictions, Americans are hitting the roads and taking to the skies again in the highest numbers since before the start of the pandemic. However, COVID-19 has changed the face of travel, and likely will for a long time to come. From the spread of the delta variant to ongoing mask requirements to destinations that require vaccinations and/or COVID-19 tests, this is certainly not the same carefree summer and holiday travel we're used to. Not being prepared can turn a dream trip into a nightmare journey.
If you're planning a late summer or Labor Day getaway, here's what you need to know about the current (albeit ever-changing) status of COVID-19 when it comes to travel.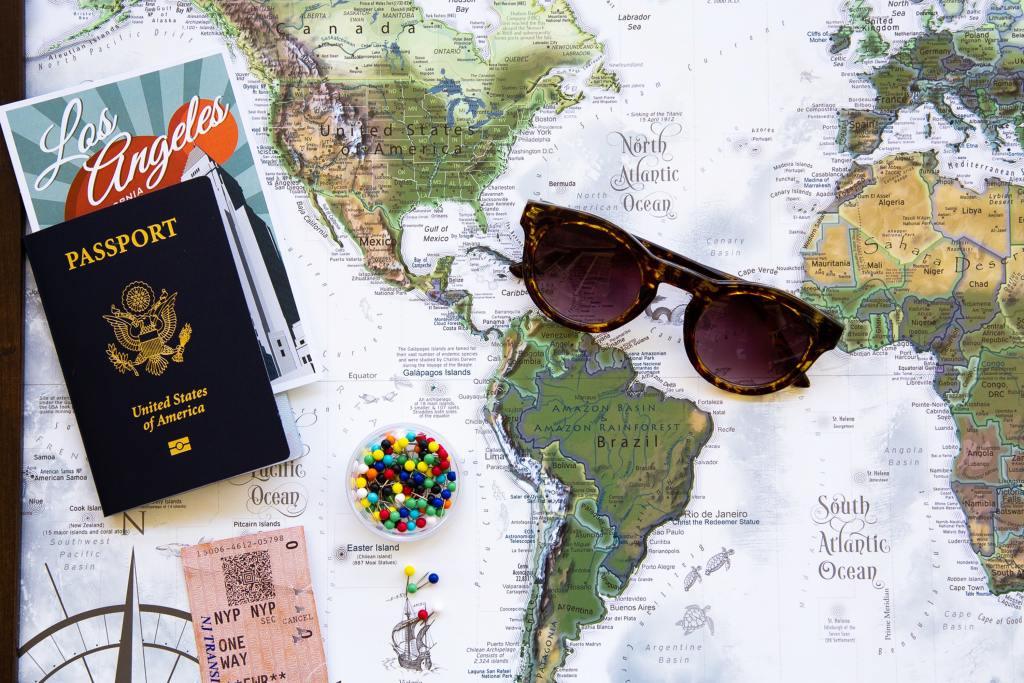 Are you protected from the delta variant?
The delta variant of COVID-19 is capturing headlines as it spreads rapidly both in the U.S. and many other parts of the world. According to Dr. Maria Van Kerkhove, Technical Lead on COVID for the World Health Organization, the delta variant, "really rapidly takes off and spreads between people more efficiently than even the alpha variant that was first detected around January 2021."
First diagnosed in India, the delta variant is also surging in parts of Europe, Asia, and Australia. . It's also currently the most predominant strain in the U.S., making up 83% of sequenced samples, according to the U.S. Centers for Disease Control and Prevention. The CDC also reports that as of July 22, 35% of U.S. were experiencing high levels of community transmission and the COVID-19 cases are increasing in 90% of U.S. jurisdictions.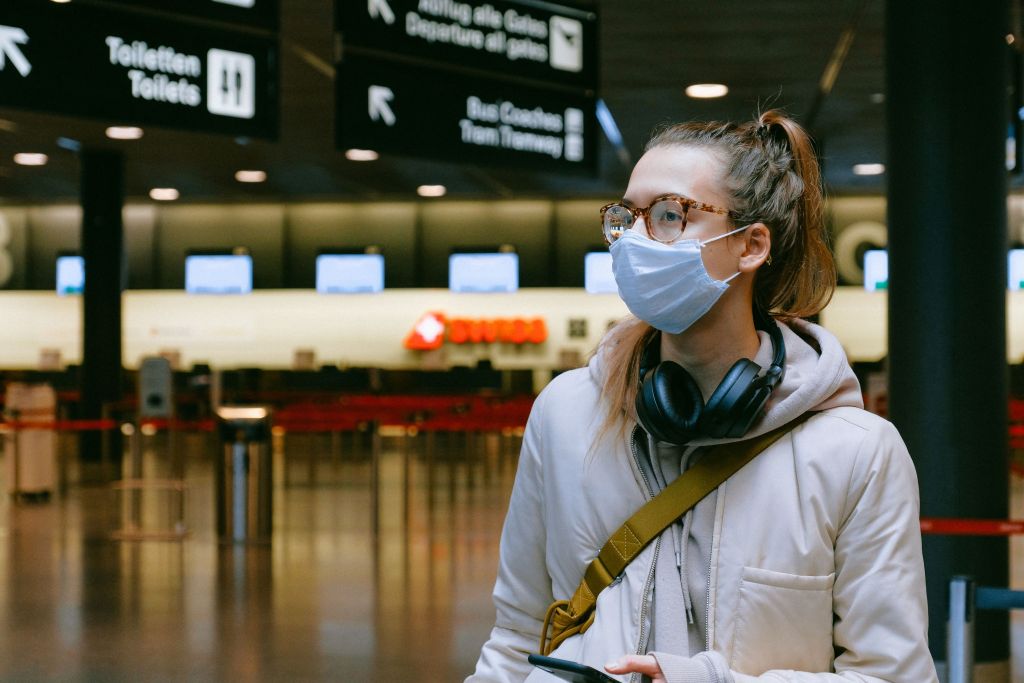 The good news is vaccines appear to be effective in protecting against the delta variant – but the caveat is that only goes for those who are fully vaccinated. Recent research out of France that appeared in the journal Nature found that 95% of those who were fully vaccinated had high enough levels of antibodies to protect against the virus, while only one dose of either the Pfizer or AstraZeneca vaccine "barely inhibited" the variant. "One vaccine dose offers a little protection, but both doses offer a lot of protection," says Dr. Matthew D. Sims, an infectious diseases physician with Beaumont Health in Michigan.
Those who had been diagnosed with COVID-19 within the past year but weren't vaccinated were four times less protected against the delta variant than the alpha variant, the most common variant prior to delta, according to the French study. That means if you've had COVID-19 and are planning on traveling (or even if you're not), it's a mistake to think you're immune from catching COVID-19 and therefore don't need to be vaccinated.
"The data is very clear," says Sims. "If you've had COVID-19, you get a certain amount of antibodies and a certain amount of protection. With the vaccine, you also get a certain amount of antibodies and protection. But, if you had COVID-19 and get the vaccine, that's even better because there is a boosting effect."
If you haven't had COVID-19 but are fully vaccinated, your chances of having severe symptoms if you do get infected are very low, says Sims. A study by the Ministry of Health of Israel found that with new variants spreading, the vaccines were 64% effective in preventing infection from COVID-19 and symptomatic illness, but 93% effective in preventing serious symptoms and hospitalizations.
Travelers also need to be aware that another variant known as lambda is becoming a VOC, or variant of concern. Lambda has spread to 29 countries in South America and is now responsible for 90% of COVID-19 cases in Peru, up from 0.5% in December 2020. The lambda variant has also been diagnosed in the U.S. and Canada. The vaccines used in South America aren't the same vaccines as in the U.S., so it's not yet known how well vaccinated Americans will be protected against the lambda strain, according to Sims.
Make sure you know before you go
When it comes to COVID-19, the only constant is that the situation is ever-changing. If you want to travel internationally, it's best to begin by finding out if U.S. residents are allowed into your destination and, if so, what the requirements for entry are via the U.S. Dept. of State Travel Advisories site. If you're interested in current COVID-19 infection rates in international or domestic locales, Johns Hopkins University of Medicine offers a global map and U.S. map with up-to-the-minute case counts.
"Even if you're fully vaccinated, if it's a place with a big outbreak, it might not be the place to travel," says Sims.
And don't plan on just hopping on the plane and heading off – traveling in the age of COVID-19 takes preparation and research, especially if you're going to a foreign destination. If you decide to travel internationally, make sure you know the testing and vaccination requirements of the country you're traveling to. Hawaii also requires proof of vaccination or a negative COVID-19 test prior to arrival, even if you're coming from another state. Know that if you don't meet your destination's requirements, you might be spending your trip in quarantine instead of on the beach or sightseeing.
Not all tests are created equal
The two most common types of tests accepted for travel for the virus are rapid antigen tests (results are available in about 15 minutes), and nucleic acid amplification tests, or NAAT. (The PCR test frequently requested for travel is a type of NAAT test.) NAAT tests are either rapid point of care (results can take 15 minutes to 24 hours) or laboratory-based (results typically take one to two days). Every country has specific criteria for what tests and vaccines they accept, and how documentation needs to be presented. For example, Hawaii will only accept NAAT with certified Clinical Laboratory Improvement Amendment (CLIA) lab test results, and tests or vaccinations need to be verified through the state's Digital Health Pass Partners – CLEAR and CommonPass.
Timing is also important. If the country you're traveling to requires a negative COVID-19 test within 72 hours of arrival, you'll want to make sure you time your test so it falls within that window – if your flight is delayed and your test ends up being 75 hours out, you might be denied entry. The same goes if you're flying back to the U.S. from a foreign destination. The CDC requires all air passengers arriving from international destinations (including U.S. residents) to get tested no more than three days before their flight departs, and show proof of a negative test or documentation of having recovered from COVID-19 to the airline before boarding the flight. (The CDC changed the testing requirement from 72 hours to three days to allow more traveler flexibility, and will accept a negative rapid antigen test for entry.)
If you need a COVID-19 test before travel, both Walgreens and CVS offer free tests at locations across the country. Many urgent care clinics and doctor's offices also offer the tests, but you might have to pay a co-pay or even full cost, so check with your health insurer first. If you need a test to re-enter the U.S., you'll want to check where you can obtain a test in your destination prior to leaving, and what the cost will be. Tests can run $250 or more, which can get pretty pricey if you're traveling with the family.
Also keep in mind that the TSA still requires the wearing of face masks for individuals across all transportation networks throughout the U.S., including at airports, onboard commercial aircraft, on over-the-road buses, and on commuter bus and rail systems through at least Sept. 13. Many foreign locations still require them in indoor settings, as well. Los Angeles County also reinstated an indoor mask mandate as of mid-July, due to a surge in cases there, and it's predicted other U.S. hotspots may follow suit.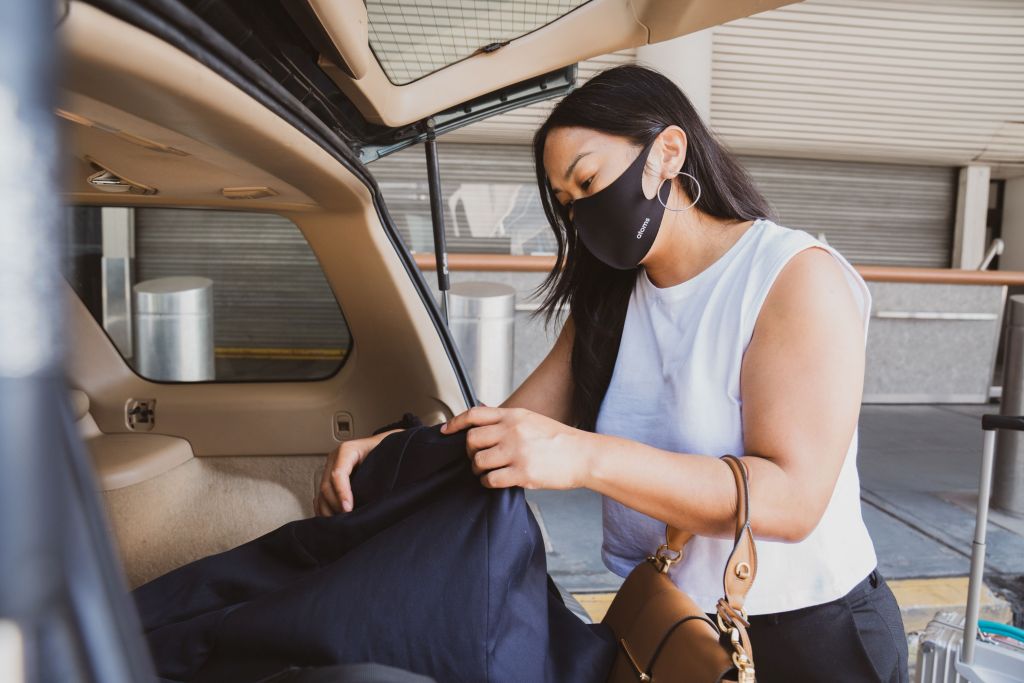 What else to consider before traveling
Knowing where you can travel and what the requirements are is helpful, but there are other factors to consider, too. If you have children who are too young to be vaccinated or who haven't been vaccinated, it's advisable to consider your destination, its practices, and COVID-19 rates advises Sims. Anyone who is immunocompromised, even if vaccinated, should be careful when it comes to travel, he adds.
"A good number of immunocompromised people didn't get a good response to the vaccines," says Sims. "People at risk need to be extra cautious."
No matter your health, age, or vaccine status, Sims still advises wearing a KN95 mask, or a surgical mask if that's not available, when indoors, especially if you're around unvaccinated people. "You never know who you're going to face. The delta variant has devastated areas with low vaccine rates," he says. "You never know what's going on or what's going to happen. If you're face to face with someone who is not vaccinated, you should definitely wear a mask."
Continuing to wash and sanitize your hands is also recommended – you certainly don't want COVID-19 or any other virus hitting you during travel. And remember, keep checking requirements for your destination right up until the day you leave. Restrictions and requirements change regularly, and being prepared can help ensure that once you arrive, you can finally enjoy that long-awaited holiday.
BlissMark provides information regarding health, wellness, and beauty. The information within this article is not intended to be medical advice. Before starting any diet or exercise routine, consult your physician. If you don't have a primary care physician, the United States Health & Human Services department has a free online tool that can help you locate a clinic in your area. We are not medical professionals, have not verified or vetted any programs, and in no way intend our content to be anything more than informative and inspiring.
Editors' Recommendations