Nobody throws a party quite like Walt Disney World, so you can bet as the happiest place on earth marks its 50th anniversary, it will be pulling out all the stops for a celebration that won't stop for 18 months.
You heard that right — Walt Disney World officially turned 50 years old on Oct. 1, 2021, and in festivities that could rival those of any Kardashian or music mogul, The World's Most Magical Celebration will go on until April 1, 2023. With four theme parks, more than 25 resorts, two water parks, its own transportation system, and shopping and dining destinations galore, Disney World has come a long way from the Magic Kingdom theme park and two resorts that Walt himself christened on Oct. 1, 1971.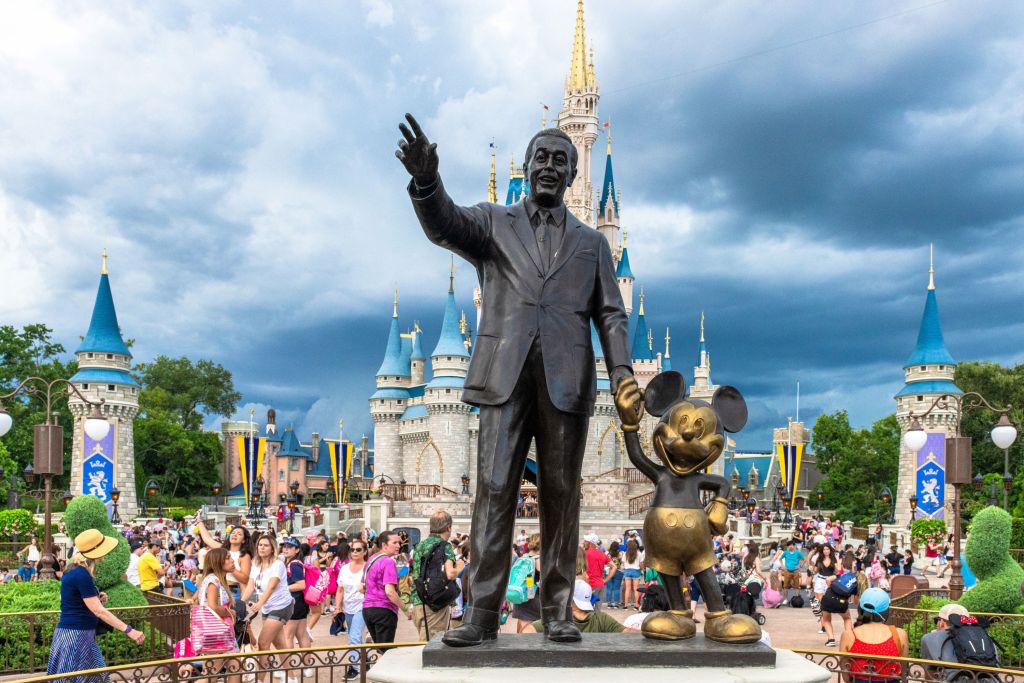 Yes, a lot has changed in the half-decade since then, including the price of admission. Back in '71, admission was $3.50 for adults, and $1 for children, although rides were extra. Today, a one-day theme park pass starts at $109 for guests 10 and up, although that includes rides. (However, you could say the new Genie+ is a way of encouraging guests to pay for many rides and attractions, but more on that later).
Lots to know before you go
Visiting Disney World does require some prep, especially for the 50th, which is expected to be a busy travel time. Here's what you need to know if you're considering vacationing there:
It'll be one heckuva party. There's no doubt, if you visit WDW during the gala, you'll see a lot you haven't seen before. Three of the four theme parks will have new shows: the fireworks and immersive spectacular Disney Enchantment at the Magic Kingdom; Epcot's Harmonious, a nighttime display of fireworks, music, and visuals featuring 240 artists from around the globe interpreting Disney classics; and Disney KiteTails with kites based on beloved characters flying high over Animal Kingdom. While Disney's Hollywood Studio hasn't added a new show, it does boast the recently opened Star Wars: Galaxy's Edge world of rides and attractions, and Star Wars: Galactic Cruiser immersive experience where guests spend two nights living in a galaxy far, far away — or at least pretending to.
There will also be a bevy of drinking and dining selections created especially for the golden anniversary, and, naturally, plenty of special celebration merch will be offered for your shopping (and spending) enjoyment.
Expect lots of bling. As you walk around, you'll never lose sight of the fact that there's a party going on, as resorts and theme parks will be decked out to the nines. The already royal splendor of Magic Kingdom's iconic Cinderella Castle has been enhanced with gold ribbons, blue jewels, and a new coat of paint. At Disney's Hollywood Studios, the landmark Hollywood Tower Hotel, home of the Terror Tower ride, will be decked out in "EARidescence" evoking Tinsel Town's golden age. You'll also find 50 golden character statues placed strategically throughout the parks for Instagram-worthy photo ops.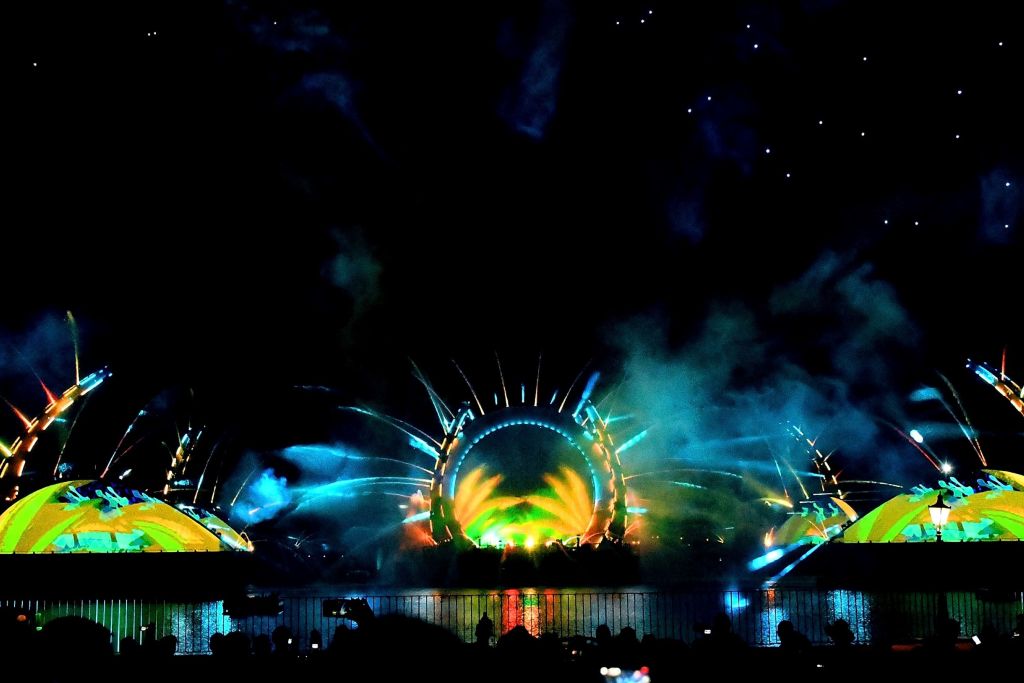 The Genie is out of the bottle. Remember those free Disney Fastpasses that let you reserve a ride time then enter a special boarding lane where you could quickly stride by all the tired folks who'd been in the standby line for hours? Unfortunately, Fastpasses have gone the way of the 20,000 Leagues Under the Sea ride. They're being replaced with the Genie+ Lightning Lane and Individual Lightning Lane reservation systems, both of which you'll have to pay for.
The two new "lanes" are being introduced with the free Disney Genie service, set to debut Oct. 19, 2021. The Disney Genie is part of the My Disney Experience app and creates tailored recommendations and personal itineraries based on your preferences. That's where the free part ends and the paying begins. If you don't want to chance waiting in line for some of Disney World's most popular attractions, you'll have to cough up some dough.
The Genie+ Lightning Lane service allows you to pick an arrival window at 40 rides and attractions across all four theme parks for $15 per person, per day. However, you can only reserve one ride/attraction at a time and can't choose another until you've redeemed your initial selection, or your arrival window has passed. Unlike Fastpass reservations, which could be made weeks in advance, Genie+ reservations can't be made before 7 a.m. the day you're visiting the park.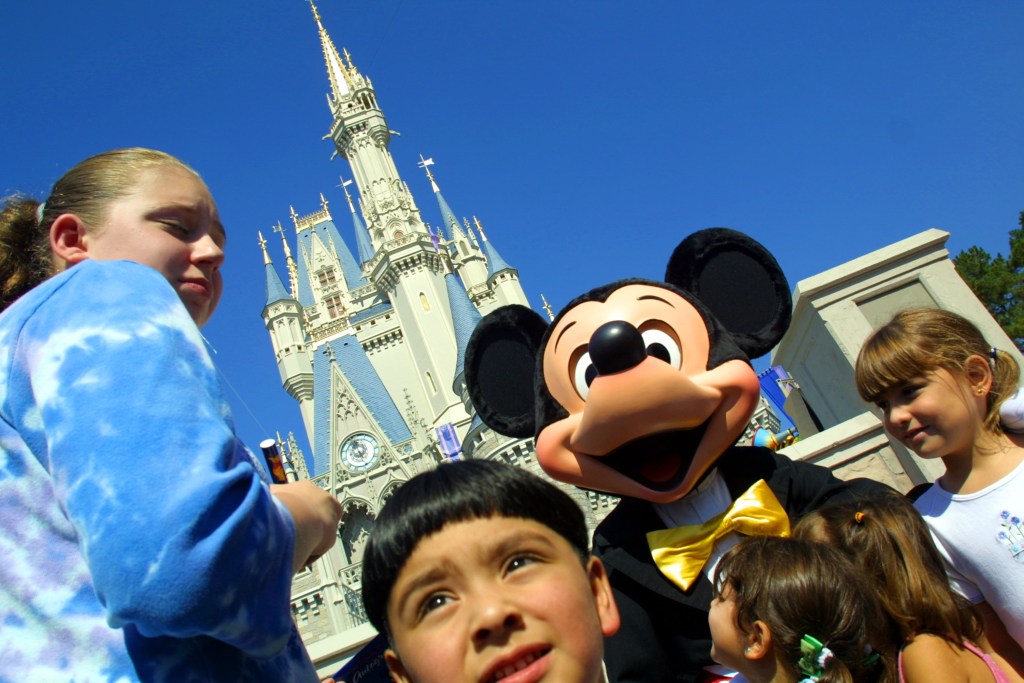 The Genie+ also can't be used for some of the newest, most popular rides and attractions. Each theme park has two attractions that will require an Individual Lightning Lane reservation if you want to jump the standby line — including the wildly popular new Star Wars: Rise of the Resistance at Disney's Hollywood Studios and Remy's Ratatouille Adventure at Epcot. You are allowed to purchase and select an arrival window for up to two Lightning Lane attractions per day. The damages? Prices will vary by date, attraction and park, but for example, the Lightning Lane entrance to Remy's Ratatouille Adventure will be $11 per person, and Star Wars: Rise of the Resistance will be $15 per person on Oct. 23. And, you can't make reservations until 7 a.m. the morning of the visit if you're staying at a Disney resort, or until the park opens if you're not.
You don't have to buy Genie+ to get a Lightning Lane reservation — but you still have to be willing to take a hit in the wallet that could substantially add to the price of your vacation. A full list of rides and attractions available via the new Lightning Lanes is here.
You can't just show up at theme parks. Since Disney World's reopening after shuttering during the pandemic, reservations to theme parks are a must. You need to have both a valid admission and reservation to enter any of the parks. You can make reservations up to 60 days in advance — or 60 days in advance plus the length of your stay if you're staying at a Disney World resort.
Masks are still a must. As of now, face coverings are still required at all Disney World indoor locations for guests ages 2 and up including Disney buses, monorails and the Skyliner transportation system, regardless of vaccination status. You can find an update and specifics on face coverings here.
No one will ever accuse Walt Disney World of offering an affordable vacation experience, but for those who love the magic that only Disney can bring, it's truly worth the price to visit — especially when it's a once-in-a-lifetime golden celebration.
Editors' Recommendations