Brussels sprouts are certainly not a fan favorite of picky eaters, but for those with a more expansive palate, they're a phenomenal side dish. In fact, they're among our favorites. So when we learned about a new viral recipe for these veggies, we just had to try it for ourselves.
TikTok has spent the past year setting trends, from dance moves set to Top 40 hits to restaurant-quality tomato feta pasta. Now, TikTok is giving us another reason to get crafty in the kitchen with this smashed Brussels sprouts recipe. If you're anything like us, you're always down to find a new way to eat this superfood. So grab your fork, and let's dig in.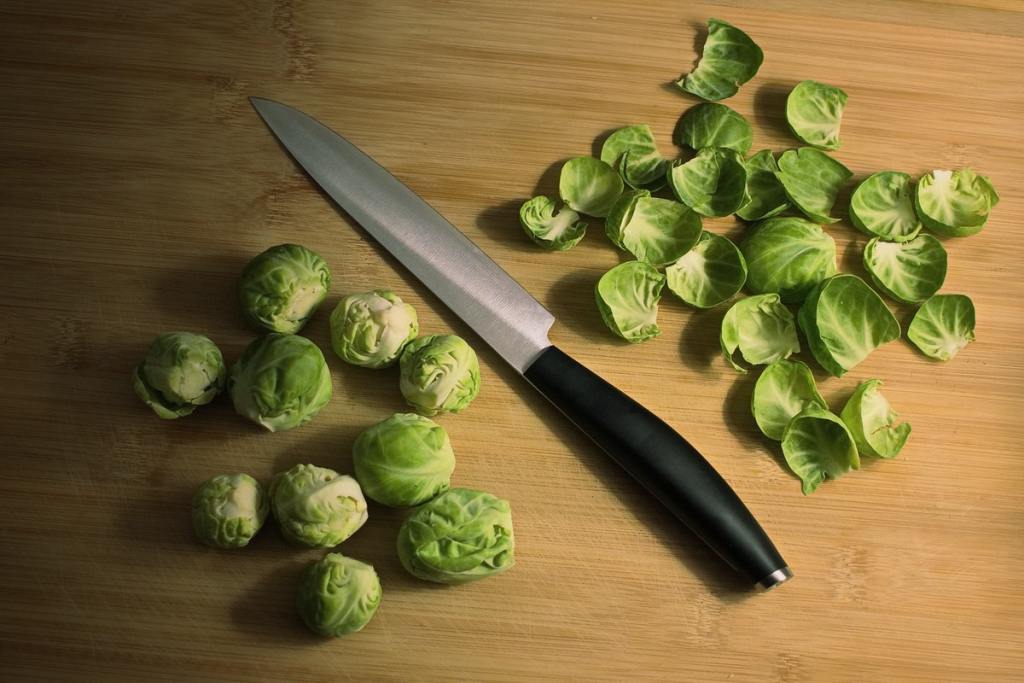 Preparation
Brussels sprouts get a bad rep, but this is mostly because, like many other vegetables, they aren't really anything special when they're plain. However, after they've been coated in oil and spices, baked, and topped with generous amounts of sea salt or parmesan cheese, they're to die for. It's always fun to switch things up though, so even if you have a tried-and-true recipe for this veggie, you might just find a new favorite method here.
To prepare your sprouts, begin by cutting off the ends and let the outer layers fall off. Be sure to wash and dry them thoroughly.
Next, blanch the sprouts by tossing them in boiling salt water for just under 10 minutes, then let them dry out. This process removes any excess dirt and softens them up slightly before cooking. They should be soft enough to be able to pierce with a fork, but just barely.
Once they're dry, add all of your favorite seasonings. To keep it simple, sprinkle with salt and pepper then toss to coat all of the sprouts. For a more complex flavor, consider adding Italian seasonings or balsamic dressing. Once they're coated in your favorite flavors, line them evenly on a baking sheet and smash them up. If you have a potato smasher that is the most efficient tool, but you can also use a spatula, serving spoon, or fork.
Last, bake them at 425 degrees for about 20 minutes. Once you see that tell-tale brown crust start to form, they're ready to serve.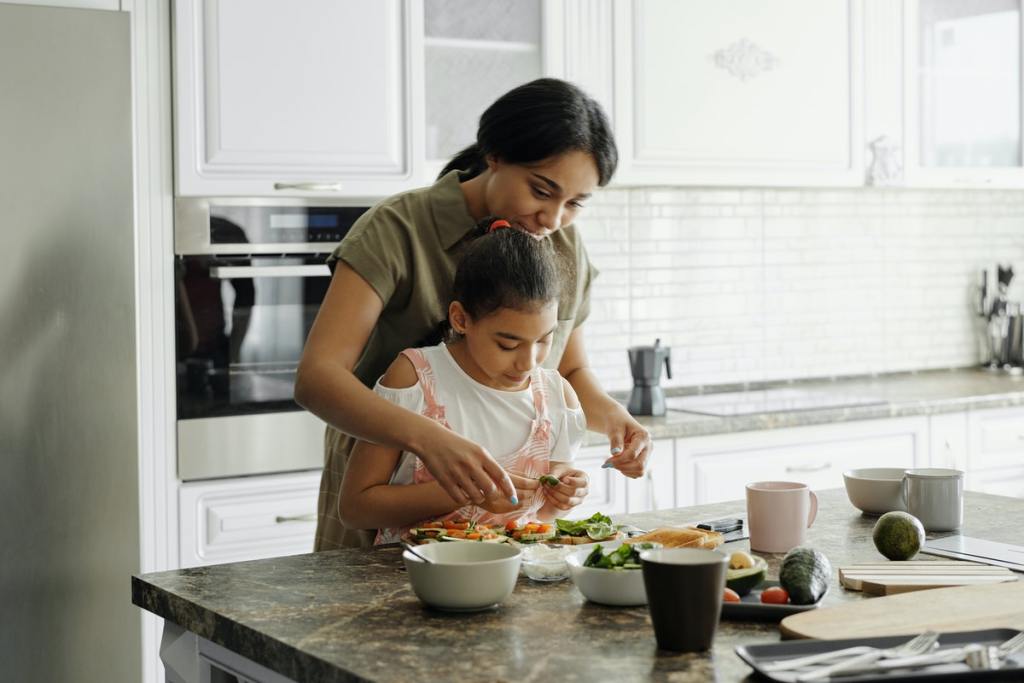 Have fun with different flavors
This is the most basic form of the recipe, so now's it's up to you to have a little fun playing with flavors. Here's what some of our favorite TikTokers have done to give this dish their own spin.
Sweet and spicy
Who doesn't like a little kick? To pack some heat into this side dish, follow @ballehurns lead and toss your blanched sprouts in a bowl with sriracha, olive oil, salt, pepper, soy sauce, maple syrup, and onion powder before you smash and bake them.
Garlic chili
For this version from @chez_jorge, prepare your sprouts as outlined above, and while they're roasting, start whipping up this delicious sauce. Simply saute chili powder, oil, and garlic for a few minutes until fragrant. After the smashed sprouts are done, drizzle this sauce on top and finish with sesame seeds.
This garlic chili sauce is super versatile, so consider adding to your next stir fry, veggie burger, or shrimp pasta.
Butter and parmesan
This fan-favorite preparation from @jodischeibe makes truly mouth-watering soft and cheesy sprouts. Instead of smashing, roast the halved sprouts with the flat part facing down. After about ten minutes, flip over. Add butter and parmesan, then let it melt and cook down a bit longer. We recommend tossing the sprouts in garlic, paprika, and chili flakes before baking to really step up the flavor.
Experiment with what you have
If you have a favorite flavor palate or recipe that you love to use on other vegetables, use it on the sprouts! Consider roasting them with bacon or even ranch to change up the flavors every so often.
Brussels sprouts are so versatile, there is certainly a recipe and flavor profile for just about every palate. These are just a few of our favorites, but if you're looking for more ideas, your new favorite recipe is just a TikTok away.
BlissMark provides information regarding health, wellness, and beauty. The information within this article is not intended to be medical advice. Before starting any diet or exercise routine, consult your physician. If you don't have a primary care physician, the United States Health & Human Services department has a free online tool that can help you locate a clinic in your area. We are not medical professionals, have not verified or vetted any programs, and in no way intend our content to be anything more than informative and inspiring.
Editors' Recommendations