When looking for the next product to help your skin glow its brightest, what are some ingredients you should look for? Vitamins C and E, retinol, and hyaluronic acid are probably some that immediately come to mind. But we have a new one for you. Add niacinamide to the list of ingredients to look for when in your next beauty buy.
Niacinamide might be a mouthful to say, but it also gives you a handful of health benefits. For our purposes, we want to pay attention to the ways it can help your skin. So let's get right into and see what benefits you can enjoy when using niacinamide.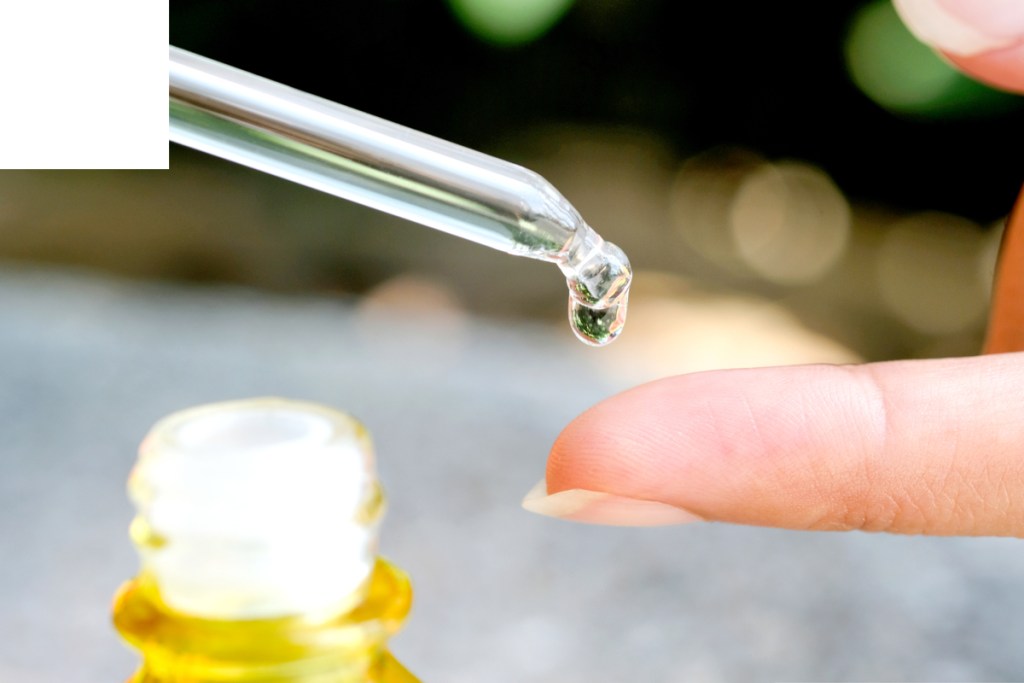 First, what is it?
Niacinamide (not to be confused with niacin) is a type of B3 vitamin. Vitamin B3 helps your body turn food into energy. It also helps your body take on certain cellular and chemical processes.
It helps fight certain diseases and conditions, like type 1 diabetes and some kidney ailments. So even if you don't think you need it for your skin's benefit, your body would appreciate it.
You can take it in the form of a supplement or dietary aid. Some skin treatments will have it as an active ingredient. Now, let's dig into using it topically on your skin.
How it helps
Reduces blotchiness and redness
Any redness from pimples or other skin irritations can be calmed down by niacinamide. If you suffer from eczema this nutrient can reduce the itchiness and inflammation caused by the skin condition.
If you are plagued by pustules and other bumpy issues, niacinamide can help even out the overall texture of your skin. Even those without an acne problem can expect to see smoother skin with continued use.
With continued, regular use you can expect your pores to gradually become smaller.
Sun damage is dangerous, and your skin can take a while to recover from it. Niacinamide can help healthier cells rise to the surface faster while also blocking further sun damage from happening.
The basics of use
The easiest way to apply niacinamide is through serum or gel. The act of massaging the substance into your skin improves blood circulation and encourages absorption. It is good for all skin types-dry, combination, or oily and it can be less irritating to people who tend to have reactions to other abrasive ingredients.
Even women who are breastfeeding and pregnant can use products with niacinamide in them. It's technically a nutrient, making it safer than products that contain chemicals, and the amount that is absorbed into the skin is small.
Using niacinamide with other skincare products takes a little planning. If you use a retinol treatment or vitamin C, and want to continue with those treatments, you might have to reduce the number of days you use niacinamide and avoid using them on the same day. You can continue using any hyaluronic acid products without worry.
What products to look for
Like any other skincare elixir, there are dozens of products on the market that contain niacinamide. We took a look at many and came up with a few favorites.
Glow Recipe's Watermelon Glow Niacinamide Dew Drops is a serum that can be used on any kind of skin. These dew drops will reduce the look of hyperpigmentation while hydrating your skin.
Watermelon Glow Niacinamide Dew Drops – Glow Recipe | Sephora
ArtNaturals LUXE Niacinamide Serum is another great option. It helps even out skin tone, reduces redness from blemishes, and evens out your skin tone. An added hint of saffron imparts a healthy glow to your skin.
ArtNaturals LUXE Niacinamide Serum | Ulta Beauty
Naturium Niacinamide Gel Cream provides a nice alternative to serum. This clean and clear beauty item will give you all of the benefits of niacinamide and leave you with a dewy, flawless finish.
Naturium Niacinamide Gel Cream 5% – 1.7oz : Target
Thi Ulta product is noteworthy because it offers an entire line of skincare products containing niacinamide for those who like consistency. The Balance Set from The Ordinary offers a complete kit of 4 items, with several containing niacinamide. All are designed to work together to give you flawless skin.
The Ordinary The Balance Set | Ulta Beauty
If you suffer from acne, blemishes, discoloration, hyperpigmentation, or are looking to switch up your skincare routine consider niacinamide. It might be just the thing to smooth out your skin and give it a healthy glow.
Editors' Recommendations