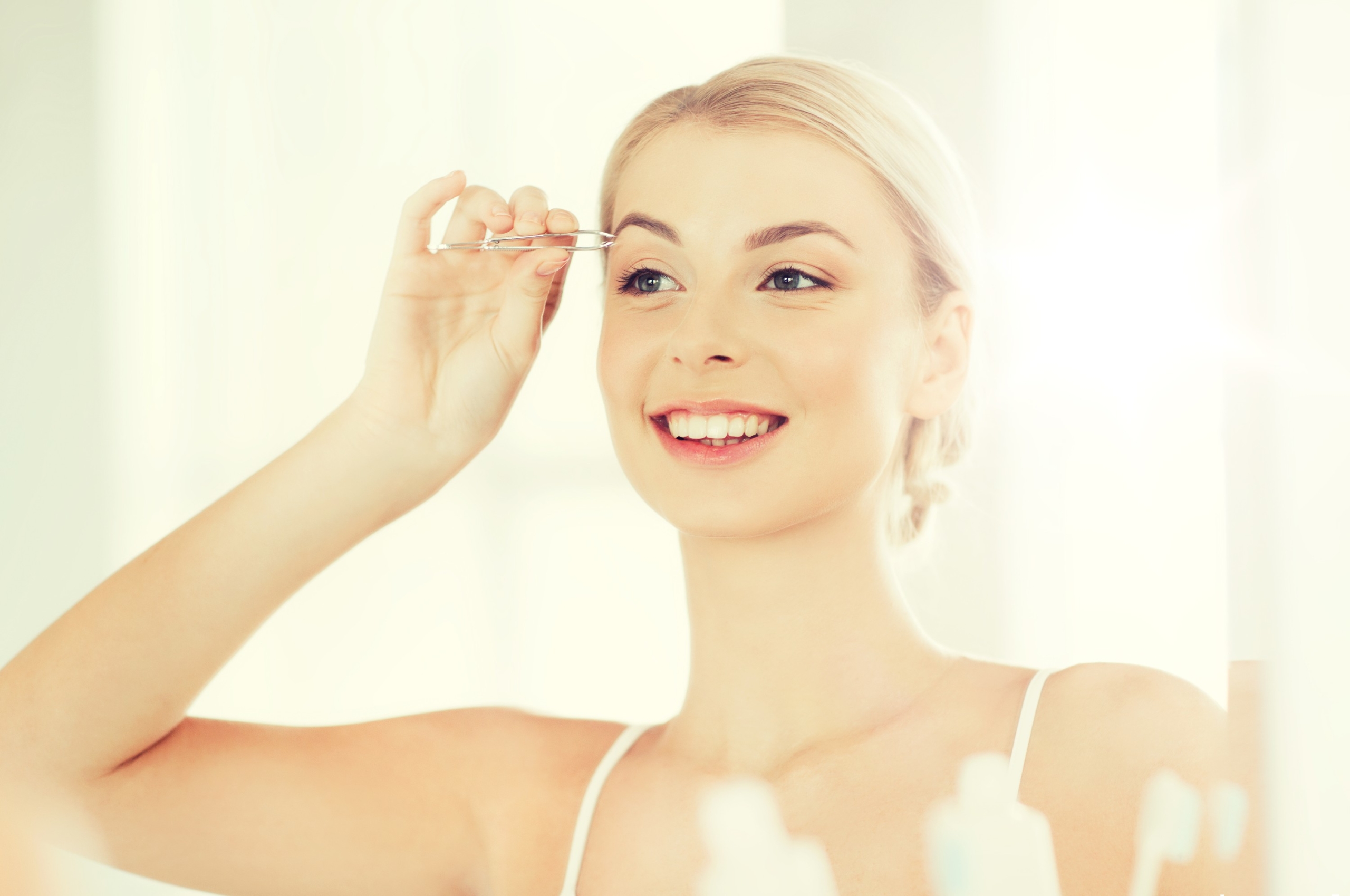 If eyes are the windows to the soul, then eyebrows are the frames that highlight your beautiful face. While getting your brows professionally tamed and shaped might be ideal, it can also be expensive, time-consuming, and a little bit painful.
Even if you do decide to head to the salon for regular waxing, threading, or tweezing sessions, you will still need to keep up with stray maintenance in between your pro appointments.
Ready to shape and maintain gorgeous brows at home? Take matters into your own novice, but capable hands, to achieve fabulous brows. We have come up with a handy eyebrow shape guide for your specific face shape so you can up your brow game.
Heart-shaped face
Got a heart-shaped face? Show it some extra love with a softer, more subtle arch that resembles the top curves of a heart. Fuller brows are also likely more ideal for you, so fill them in with a pencil or powder that is slightly darker than your natural hue.
Tip: Got thin, barely-there brows? Do not worry. Work with what you have got (even if it is not a lot!) with a volume-enhancing fiber gel. It has microfibers that stick to your individual brow hairs to create faux fullness that looks natural.
A square-shaped face has a lot of straight lines and sharp angles, so opt for a more rounded arch to balance this natural edginess. A gentle curve will give the illusion of a longer face, softening up your overall look. In terms of thickness, keep your brows clean and avoid the super full aesthetic.
Tip: Use a pair of slanted tweezers to help you easily grasp individual brow hairs.
Round-shaped face
On the other hand, a circular face benefits from a little more sharpness. A strong arch will provide lift and definition to your whole face, complementing the softness of your face shape. Like the square-shaped face, avoid thickness. You do not want your brows to dominate your round face.
Tip: After you have shaped your brows, trim extra long hairs to keep them tidy. Simply brush your brows in an upward motion, then cut along the top of the hairline of your brow with a sharp slated pair of scissors. This will keep their shape and make them look clean and well-kept.
Oval-shaped face
Those with long oval faces are blessed with the ability to look fabulous with full brows, natural brows, arched brows, or sharper, angular brows. Overwhelmed by your options? Start with your natural shape, and edit from there. If you want to experiment, give them a bit of an angle, but do not stray too far from your original arch. You can likely pull off a lot of looks (lucky you!), but this is, generally, the best and safest bet for beginners.
Tip: Want to get rid of stubborn strays without the fear of over-tweezing? Try using a very fine facial razor. This hair-eradicating process can be scary at first, but as long as you use the right tools, show caution, and start slow, you can tame brows in less time with less pain. It is a win-win, really. While most estheticians recommend razoring brows with dry skin, beginners can try adding a little lotion to prevent redness and razor burn.
Learning
how to shape eyebrows
can be overwhelming at first. Luckily, practice makes perfect, and once you identify your face shape, you will have a much easier time figuring out how to get the right curve, arch, and thickness. If you take away anything from this guide, remember to use self-restraint, since you can always shape and pluck more. While your brows will grow back after an unfortunate session of overzealous self-grooming, keeping things more natural and subtle will help prevent any undesirable brow faux pas in the first place.
Feeling ready? Grab those tweezers, and get to work. Good luck!
BlissMark provides information regarding health, wellness, and beauty. The information within this article is not intended to be medical advice. Before starting any diet or exercise routine, consult your physician. If you don't have a primary care physician, the United States Health & Human Services department has a free online tool that can help you locate a clinic in your area. We are not medical professionals, have not verified or vetted any programs, and in no way intend our content to be anything more than informative and inspiring.
Editors' Recommendations