Whether it's your face, underarms, or legs, there's a 5 o'clock shadow somewhere. While it might not be as relaxing as a massage or facial, shaving is a part of most of our self-care routines. But what do you do when you start getting ready for the day just to find out you're out of shaving cream? Without the fabulous shaving creams and gels, you might find yourself with tender, raw, and bumpy skin instead of luxurious, smooth limbs.
Before you try to dry shave and end up cutting yourself, consider trying a few tricks to get that soft, smooth, post-shave skin without the store-bought cream. Let's talk about a few common household items that are bonafide shaving cream substitutes.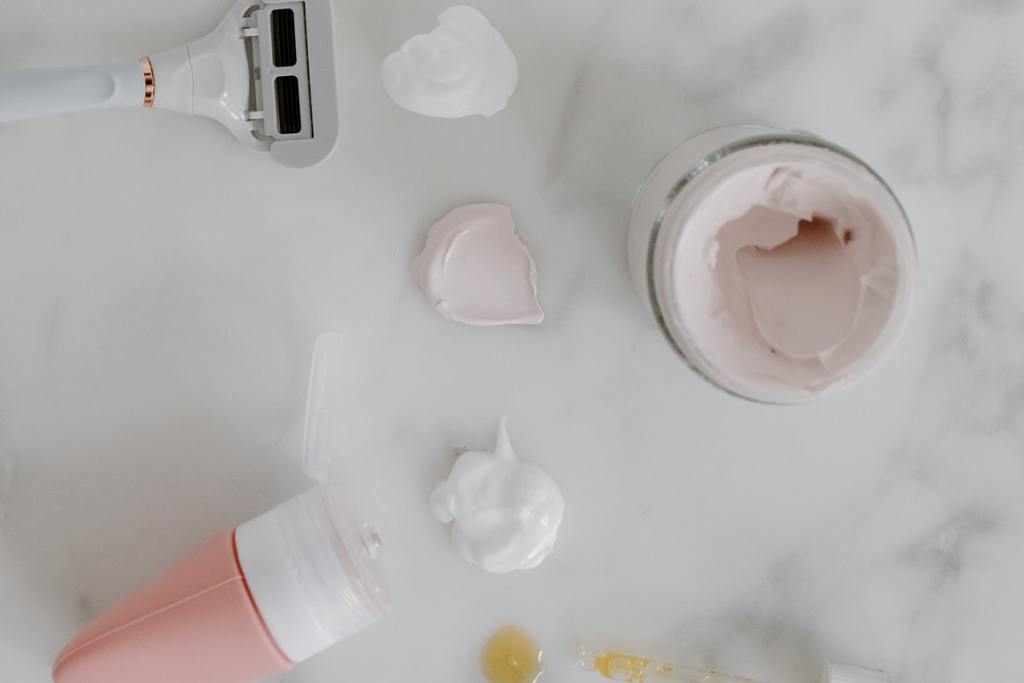 Look for oils
If you cook, you probably have a variety of oils in your cabinets. Oil has moisturizing properties that keep your skin smooth and prevent you from accidentally nicking yourself, much like shaving gels do.
Baby oil
First up is baby oil. Baby oil isn't only found in homes with kids. It's an effective method to lock in moisture all over your body. We personally recommend Johnson & Johnson's Baby Oil, which is free of parabens, sulfates, and dyes.
Olive oil
If you're even the most amateur cook, there's a good chance you have olive oil hiding in a pantry somewhere. While this oil is the linchpin of plenty of dinners, you can also use olive oil for your skin. Pompeian Olive Oil works as a simple, light salad dressing but can also make sure your skin stays protected while shaving. Now you know what cooks mean when they say you can use olive oil for anything.
Coconut oil
Coconut oil is among the best options, as it's already used in a variety of beauty products, including hair conditioners, lip balms, facial moisturizers, and lotions. Whether you use coconut oil for cooking or your dehydrated skin, it's in your best interest to keep your bathroom cabinet stocked with a tub or two. La Tourangelle Organic Virgin Coconut Oil is our favorite organic coconut oil brand that will make you say goodbye to dry skin (and dry shaving) for good.
Look around your bedroom
No luck with the oils? No worries — you might just find the right product in your bedroom.
Lotion
The next step: Find some lotion. Instead of rubbing the lotion all the way into your skin, keep a layer on the surface to make sure you aren't shaving your skin raw. Everyone's hypoallergenic, plant-based Coconut and Lemon lotion is cruelty, GMO, and gluten-free. The packaging is recyclable as well, making it one of the best picks for eco-conscious shoppers.
Shea butter
Shea butter is an ingredient in many lotions, but we recommend keeping a tube of pure shea butter nearby as a deep moisturizer and shaving cream alternative. OKAY's African Shea Butter is a fan favorite, soothing and improving both temporary and chronic dry skin.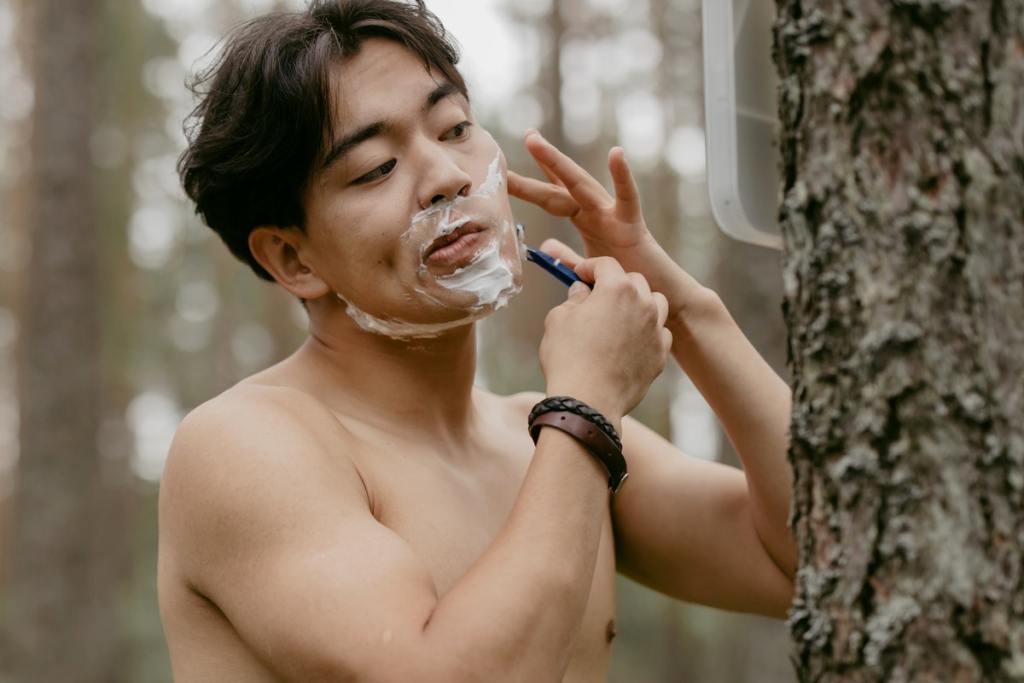 Check your bathroom
If you don't want to leave the bathroom to look for something else to shave with, we have you covered.
Conditioner
Grab your favorite conditioner out of the shower. It will act like the lotions we mentioned earlier, keeping your body hydrated and preventing you from shaving on dry skin. Hask Coconut Oil Conditioner is paraben, phthalate, sulfate, cruelty, and dye-free. Next time you're conditioning your hair, spread the love and give your legs a cut-free shave.
Shampoo
Your shampoo also works as a prime alternative for shaving cream, as it produces a strong lather that encourages a smooth shave. Aveeno's Rose Water and Chamomile Shampoo is free from common irritants like parabens and fragrances. Instead, it is made with many natural, plant-based ingredients like oatmeal extract, making it a favorite of those with sensitive skin.
Running out of shaving cream doesn't mean you need to go about your day with stubble. Most of these products are available in just about every home, but if you're struggling to find any of these ingredients, you now know what to add to your shopping list. Be careful, shave with a light hand, and forget those shaving cream stresses for good.
BlissMark provides information regarding health, wellness, and beauty. The information within this article is not intended to be medical advice. Before starting any diet or exercise routine, consult your physician. If you don't have a primary care physician, the United States Health & Human Services department has a free online tool that can help you locate a clinic in your area. We are not medical professionals, have not verified or vetted any programs, and in no way intend our content to be anything more than informative and inspiring.
Editors' Recommendations