Foundation is a little miracle worker when it comes to blending away those blemishes and imperfections that you just don't want to look at. But finding the right shade can be tricky, especially if you need to switch brands. The task of having to find the right shade in a different brand can be daunting.
Luckily, there are some great online makeup sites that help you identify your shade and order makeup from the comfort of your couch.
Sephora
We all know and love Sephora. You walk in and someone will help your find any kind of serum, cleanser, moisturizer, mascara, or foundation you need. Whether by line or by product, a friendly associate is usually at the ready to track down the item that suits your needs. Plus, the free samples, right?
If you're not up to an excursion to the store, you can find that same vast selection of products online at sephora.com. We know that buying foundation online might sound ridiculous. How will the computer know what your skin looks like? But Sephora has a handy quiz to take to figure it all out.
We took the quiz to see how in-depth it gets. The first quiz takes you to the brands that fit your requirements. Once you get your top brand picks you can go in and find your shade. If you don't know your shade, there is another quiz to take. That one can match you with the shade you need.
Pretty simple stuff.
Find your Best Foundation with Sephora's Foundation Quiz
Ulta
Ulta is another big name store when it comes to makeup and beauty products. They also have an online presence that makes you feel like you are in the store. You take your first quiz to be matched with the brands that meet your requirements like cruelty-free or light coverage. From there you can find your shade.
What we like more about Ulta is that they provide more pictures than other sites to guide you, which is particularly useful if you are new to buying foundation online. The wealth of photos allows you to match your skin tone to models, rather than trying to guess and hope for the best.
Clinique
Clinique usually sets up shop in big box stores so it might be a bit harder to feel comfortable going in there to get your foundation match on. That's why we love shopping their website for foundation. They also use pictures to help you along, which we adore.
You can take side quizzes if you don't know how to find your undertone. You can answer or skip questions as you wish. The quiz gives you options at the end to pick your perfect shade and you can save your matches for easy reordering.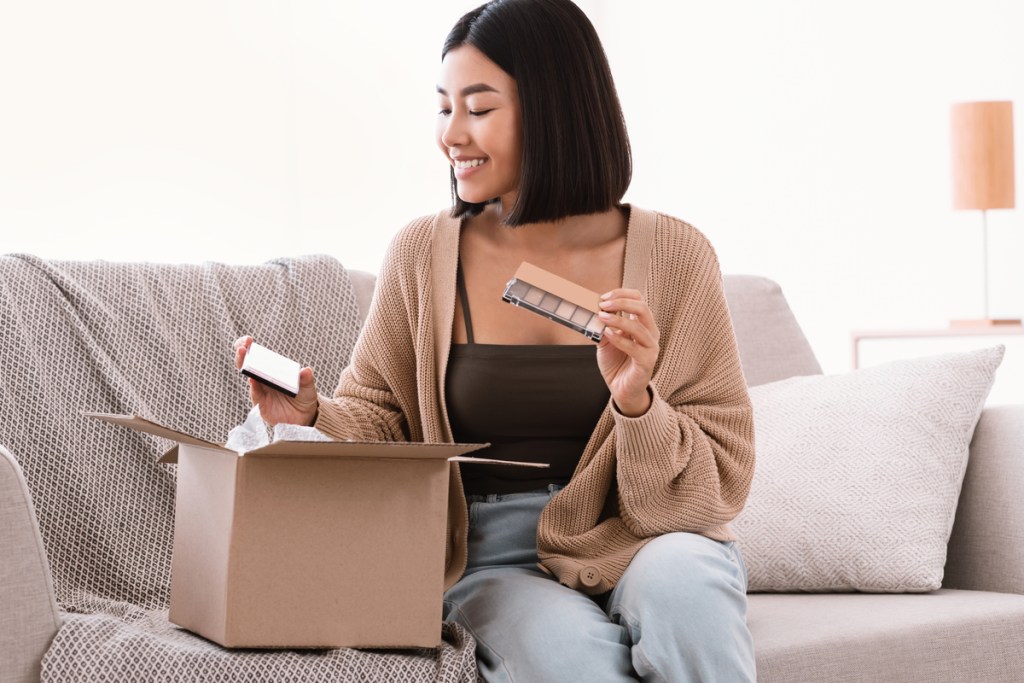 Neutrogena
Neutrogena markets itself as the #1 dermatologist-recommended skincare brand. Whether or not that's true, their website can help you find your best color match in foundation and more. If you take the quiz you automatically get a coupon. Their quiz is short and to the point and has photos of models to guide you along.
What sets Neutrogena's quiz slightly apart is that they give you your shade in your foundation, concealer, and finishing powder. You can grab the whole set to complete your lineup or only get the pieces you need.
Makeup Quiz: Foundation Shade Finder For A Perfect Match | NEUTROGENA®
Il Makiage
Okay, this quiz made us chuckle. It was like we were talking to a friend and trying to find our foundation shade. The quiz is fun, funny, but also the most in-depth of those we tried.
They get really deep. They want to know how you wear your makeup, how often, and what foundation you currently wear. They really cover all of their bases. We love how in-depth this quiz is and how it feels like an awesome conversation with a friend.
FIND YOUR FOUNDATION SHADE IN 90 SECONDS. (ilmakiage.com)
So the next time you need a new foundation or want to try wearing it for the first time, don't be afraid to buy your makeup online. You can take care of your face in a way that makes you feel you are sitting in a makeup chair talking to an associate at the store. But at home, on the couch, and probably in your pj's.
Editors' Recommendations