So one of your new year's resolutions is to incorporate CrossFit into your routine. But that's not all. After all, you want to totally slim down – so you need to consume less food. But food is not the enemy. If you're trying to shed a few pounds, you can still enjoy all of your favorite foods but it comes down to simple math: You have to eat fewer calories than you burn. But not all calories are created equal. Different foods go through different metabolic routes in your body which can impact hormone levels and how you burn those calories. There are foods that aid in weight loss and have been shown to increase your metabolism.
I'm not a dietician but I am a woman who has tried a million diets in my life. For me, cutting out entire food groups like ones containing carbs or fat just doesn't work long term. Instead, eating a variety of foods in the correct portion size is a sensible way to approach any weight loss journey.
If you're looking for foods to add to your grocery list that will make you feel full longer, give you plenty of vitamins and minerals, and are high in fiber and taste, check out the below.
Whole eggs are one of the best foods to eat when you're trying to shed a few pounds. They are high in protein and fat, keeping you feeling full for hours after you consume them.
Leafy greens include kale, spinach, swiss chards and others are extremely low in calories and carbs and are loaded with fiber to keep you feeling full. Add them in a salad with an oil and vinegar-based dressing or cook them and serve them as a side. However you eat them, they will provide the nutrients to keep you feeling full.
Similarly, vegetables like broccoli, cauliflower, cabbage, and Brussels sprouts are packed with nutrients, are very low calorie, and keep you full long after your meal.
Fat is not a swear word when it comes to shedding weight. In fact, fish like salmon is incredibly healthy and loaded with high-quality protein, healthy fats, and omega-3 fatty acids, which have been shown to help reduce inflammation. Tuna is also a perfect lean source of high-quality protein, so eat it ahi-style or in a can (packed with water, not oil) for a perfect snack.
Adding in foods that are high in protein like red meat and chicken is also key to aiding weight loss. Protein is by far the most filling nutrient, and can help you burn up to 80–100 more calories per day. Studies have shown that increasing your protein intake to 25% of your daily caloric intake can cut food cravings by 60%, so no more late night trips to the pantry for empty calorie snacks like chips or cereal.
This next recommendation isn't for everyone and seems to elicit a strong opinion from most. Noshing on cottage cheese is a terrific way to get your daily calcium and protein without adding a lot in the way of calories. It's not for everyone, but I am a big fan of cottage cheese with blueberries on top to max out fiber intake.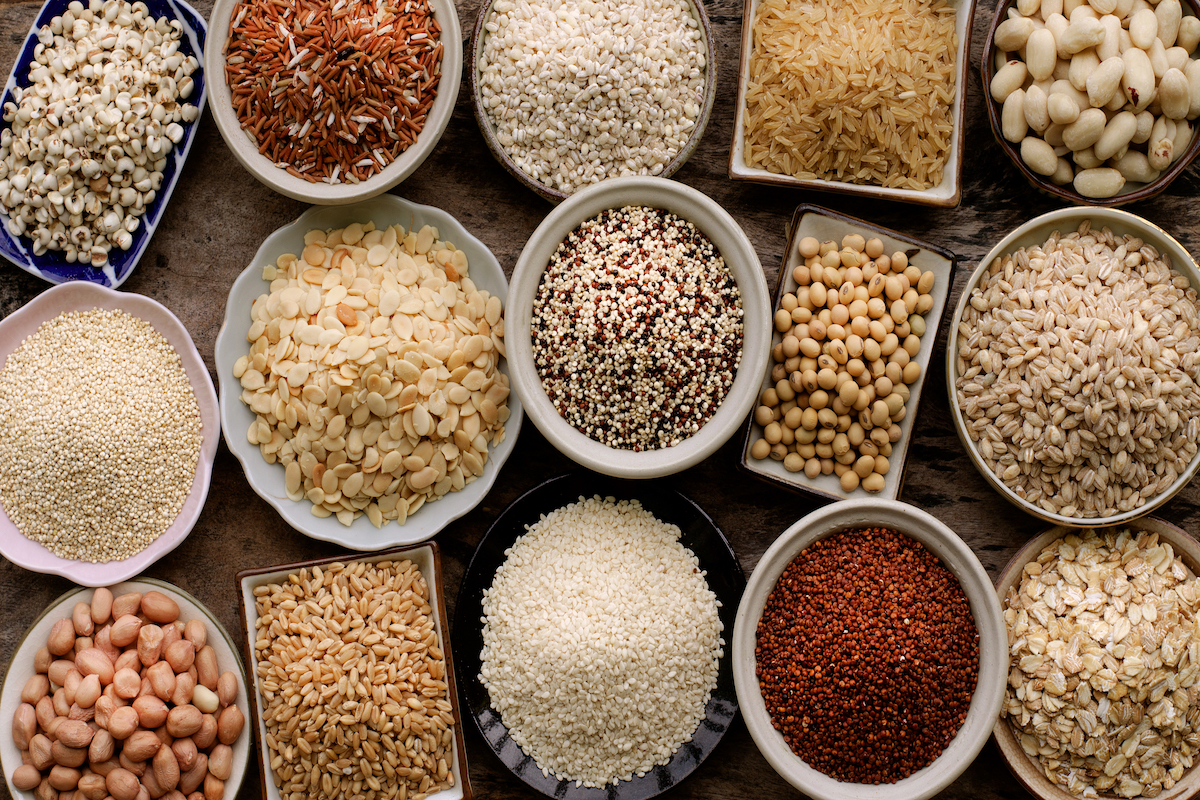 Chili peppers are another good snack option because they contain capsaicin, a substance which has been shown to reduce appetite and heighten the burning of fat in the body. They are also a great option to wake up your palate and your senses.
Whey protein shakes are another option that's quick, easy, and helps you add protein to your diet. A study published in the International Journal of Sport Nutrition and Exercise Metabolism concluded that "whey protein supplementation during resistance training offers some benefit compared to resistance training alone." In addition, "males who supplemented with whey protein had a greater relative gain in lean tissue mass."
Chia seeds can be added to your protein shakes for added benefit. They are among the most nutritious foods on the planet and contain 12 grams of carbohydrates per ounce, 11 of which are fiber, so you stay full longer. There are tons of easy recipes online so you can make chia puddings the night before and grab them if you need something on-the-go.
Finally, you'll want to avoid refined grains in large amounts if you're trying to lose weight but whole grains are an excellent source of nutrients, protein, and fiber. Try quinoa, farro, or brown or white rice. You can cook them in chicken stock to give them a bit more flavor and pair them with chicken, avocado (another superfood), and vegetables for a super yummy dinner.
There are obviously many more foods that can be added to this list but stocking your fridge with these as a start will get you well on your way to a healthy 2021.
BlissMark provides information regarding health, wellness, and beauty. The information within this article is not intended to be medical advice. Before starting any diet or exercise routine, consult your physician. If you don't have a primary care physician, the United States Health & Human Services department has a free online tool that can help you locate a clinic in your area. We are not medical professionals, have not verified or vetted any programs, and in no way intend our content to be anything more than informative and inspiring.
Editors' Recommendations