Waking up is hard to do, but of course, it's necessary. No matter how comfortable your bed is or how tempting it is to hit "snooze" on your alarm clock, you have to get up at some point.
Though very few things beat the comfort of your bed, getting out of it doesn't have to feel like a daily chore. You may be saying, "I never have been and never will be a morning person." Never say never. There are ways to make the a.m. hours more bearable and perhaps even something to look forward to. What's more, getting off to a good start can set the stage for a better day. Try adding these ideas to your morning routine.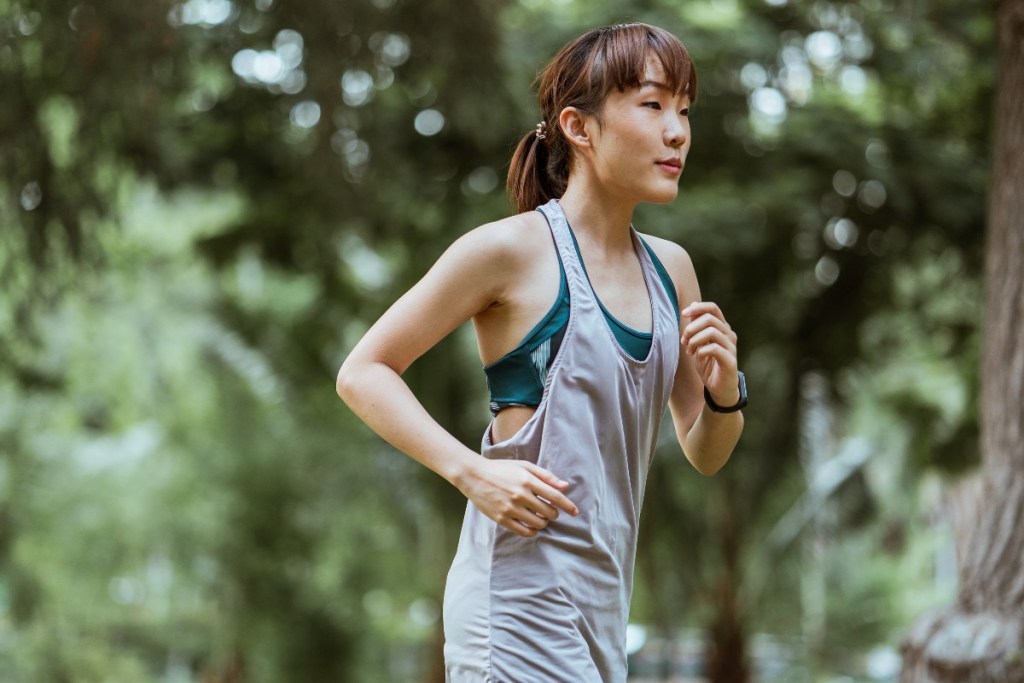 Get a move on
Getting up for a workout will involve waking up a bit earlier. That may seem like a stretch, but here's why you should consider it. Physical activity helps you make more nutritious food choices, one study found. By working out in the morning, you set the pace to reach for healthier foods, like lean proteins instead of red meats, for the rest of the day. It will also help you burn more fat which can reduce your risk for conditions like heart disease. Engaging in physical activity as part of your morning routine can also boost mental sharpness. That focus can enhance your productivity and effectiveness at work.
Drink up
Say cheers first thing in the morning — with a tall glass of water. After not consuming fluids for a solid eight hours, hydrating your body is essential. Even minor dehydration can reduce your cognition, one study found, and another report found drinking water when dehydrated bolstered attention and short-term memory. If you need help remembering to take a sip of water, consider putting a reminder in your phone or keeping a water bottle or glass by your bed. That way, it's right there and ready for you to drink when you wake up or even before you get out of bed.
Recite positive affirmations
"The power of positivity" may sound like a cliche, but there may be something to it. Researchers found that practicing self-affirmation tasks increases certain neural pathways, which in turn may give you a more positive view of yourself and worth. Positive affirmations can help you frame your day or reframe your thoughts on how you will engage with yourself and others over the next several hours. Some examples might include, "Today, I am going to do my best. That will be enough" and "I am worth it, and I am loved." Saying them out loud or even writing them in a journal can help them stick.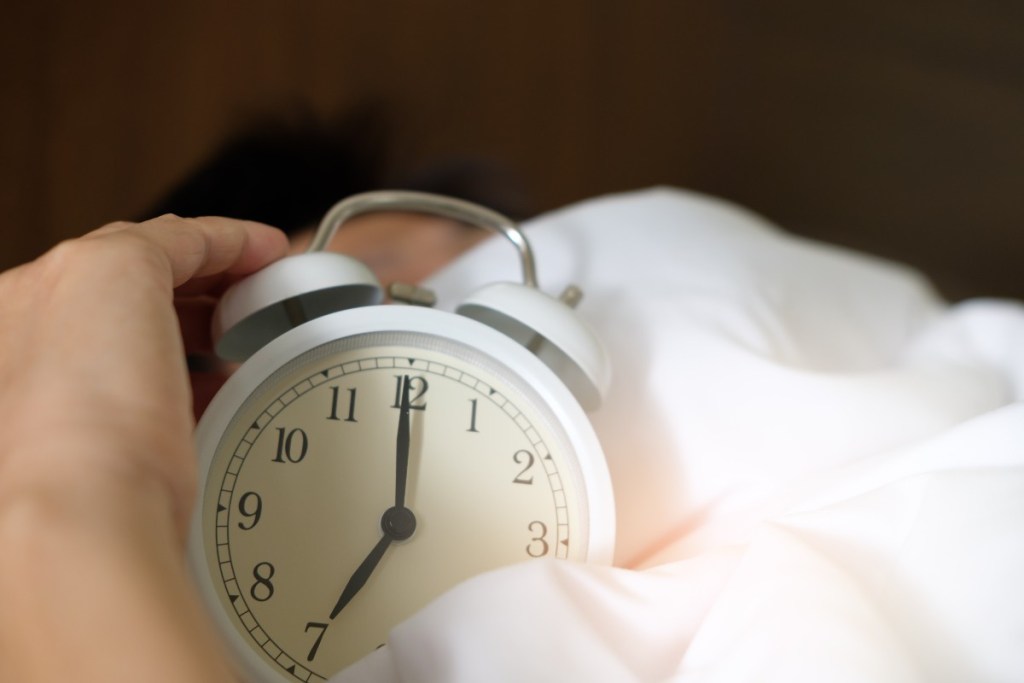 Wake up at the same time every day
Even if you don't have an early-morning meeting or it's the weekend, getting up at the same time every day has its benefits. Sleep website Mattress Inquirer recently surveyed more than 1,000 people who reported that having a consistent wake-up time made them feel more satisfied personally, at work, and financially. Successfully getting up at the same time each day starts at night. You'll want to go to sleep around the same time so that you can wake up well-rested. The CDC suggests adults get at least seven hours of sleep per night. Count seven hours back from your intended wake-up time and aim to go to bed then, keeping in mind how long it typically takes you to fall asleep.
Eat breakfast
Whether breakfast is actually the most important meal of the day is up for debate, but it can't hurt to have a morning meal. It can help rev up for metabolism, which sends a signal to your body to torch more calories for the rest of the day. People who eat breakfast generally have lower BMIs and eat more fiber, calcium, fruits, and vegetables, all things that can help you remain healthier and happier during the day and for years to come. You may feel pressed for time, particularly if you have a commute or want to exercise in the morning, too. However, quick, easy recipes, like Greek yogurt and fruit or Instant low-sugar oatmeal and a banana, can allow you to eat breakfast and get to work on time, too.
If you constantly feel groggy or habitually hit "snooze" as many times as possible, you may need to rethink your morning routine. Giving yourself something to look forward to in your early waking hours can help make getting up a bit more bearable. Exercise can release feel-good endorphins that instantly put you in a better mood, and positive affirmations can help you frame your thoughts. A well-balanced breakfast can be incredibly satisfying, and even just drinking water can help you feel better. Try waking up at the same time every day, too. Experts say the consistency makes getting off to a good start easier.
BlissMark provides information regarding health, wellness, and beauty. The information within this article is not intended to be medical advice. Before starting any diet or exercise routine, consult your physician. If you don't have a primary care physician, the United States Health & Human Services department has a free online tool that can help you locate a clinic in your area. We are not medical professionals, have not verified or vetted any programs, and in no way intend our content to be anything more than informative and inspiring.
Editors' Recommendations