If you watched Disney movies or visited Disney World as a kid (or even last week), you're familiar with the magic of this international entertainment conglomerate.
While these experiences are usually associated with childhood, Disney+ is certainly changing that. The platform is full of action-packed superhero blockbusters, as well as family-friendly, heartwarming films that you're sure to enjoy, whether you're with the kids or on your own. These days, we could all use some positive vibes and a chill movie night.
If you've already gone through your Netflix and Hulu queues, flip on one of the best Disney+ movies for adults.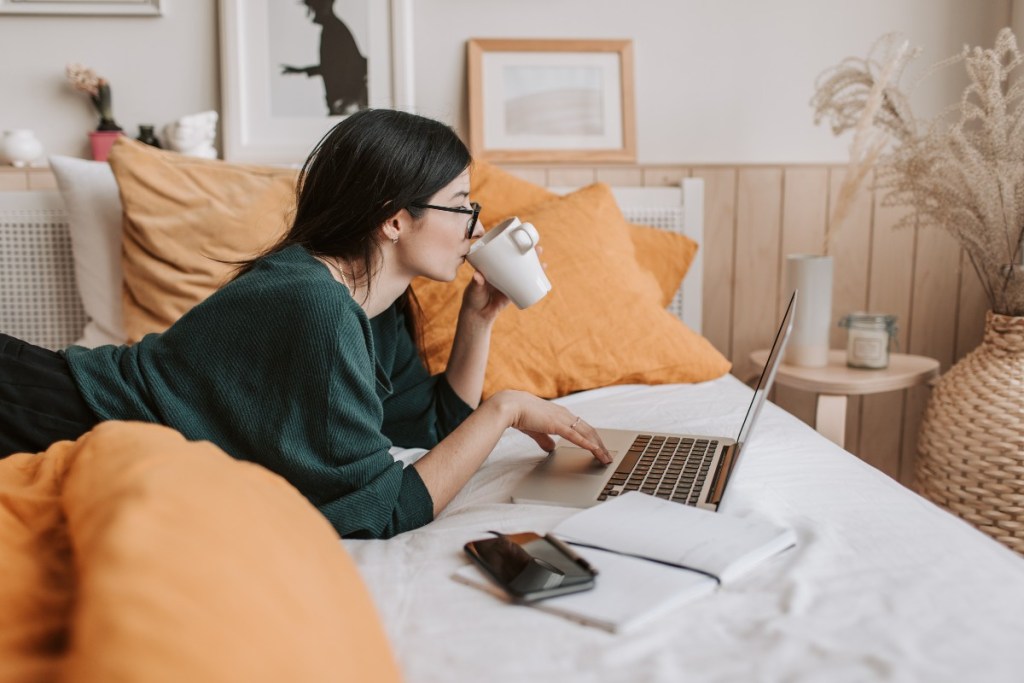 Hamilton
This movie broke the internet when it dropped on Disney+ last summer. No need to fight for tickets anymore, this film brings the award-winning Broadway mega-hit to your living room. Written by and starring Lin-Manuel Miranda, Hamilton tells the tale of the life and career of Alexander Hamilton, an orphaned immigrant from the Caribbean who went on to become one of America's founding fathers.
The film became the second-most viewed straight-to-streaming movie of 2020 and boasts a 98 percent approval rating on Rotten Tomatoes. You'll delight while humming along to the music that blends jazz, hip-hop, and Broadway styles, making learning U.S. history easier than ever.
10 Things I Hate About You
For a taste of nostalgia, put on this 1999 rom-com. Entertainment Weekly has called it one of the best movies about high school, and Time Out referred to Ledger's performance as "effortlessly charming."
The film, starring Julia Stiles and the late Heath Ledger, is a modern take on Shakespeare's The Taming of the Shrew. Fifteen-year-old Bianca (Larissa Oleynik) wants to date, and Cameron James (Joseph Gordon-Levitt) wants to date her. The only problem: Bianca's dad won't allow her to date unless her older sister, Kat (Stiles), does too. Unfortunately, Kat isn't interested in dating. Cameron taps "bad boy" Patrick Verona (Ledger) to woo her, but will he truly fall for her in the process?
The Parent Trap
A young Lindsay Lohan proved that double the trouble means double the fun in this 1998 film, a remake of the 1961 classic by the same name. It was a breakout role for Lohan, who won a Young Artist Award and OFTA for her performance as Hallie and Annie. Today, it's one of the best Disney+ movies for adults and kids alike. Laugh along as Hallie Parker and Annie James, 11-year-old twins separated as babies when their parents divorced, find one another at summer camp and plot to reunite their parents, Elizabeth James (Natasha Richardson) and Nick Parker (Dennis Quaid).
Remember the Titans
You don't have to love football to enjoy this classic, with the San Francisco Chronicle calling it a "sentimental drama that isn't sickening — and a sports movie that transcends cliches." While emotional and hard to watch at times, Remember the Titans is a must-see, exploring American racial tension through the lens of a high school football team. Led by Denzel Washington, Kate Bosworth, and Hayden Panettiere, this film follows a football team during its first season as a racially integrated program in 1970s Virginia, as they learn the value of community and reject the power of hate.
Disney movies aren't just for little kids. Some of the most positive movies to watch on Disney+ are perfect for adults who just need a night off. Whether it's a comfort movie from your childhood or a new box office hit, there's something for everyone, adults and children alike.
BlissMark provides information regarding health, wellness, and beauty. The information within this article is not intended to be medical advice. Before starting any diet or exercise routine, consult your physician. If you don't have a primary care physician, the United States Health & Human Services department has a free online tool that can help you locate a clinic in your area. We are not medical professionals, have not verified or vetted any programs, and in no way intend our content to be anything more than informative and inspiring.
Editors' Recommendations