Vitamin C plays such a crucial part in taking care of your skin. Serums, lotions, and other skincare products that contain this vitamin can help hydrate your skin, reduce inflammation, prevent sun damage, and so much more. Revamp your skincare routine to include vitamin C treatments to make your skin look healthier and younger than ever before. There are plenty of skincare products to choose from. And thanks to Walmart's Deals for Days event — which ends tomorrow — some of our favorite vitamin C skincare products are on sale!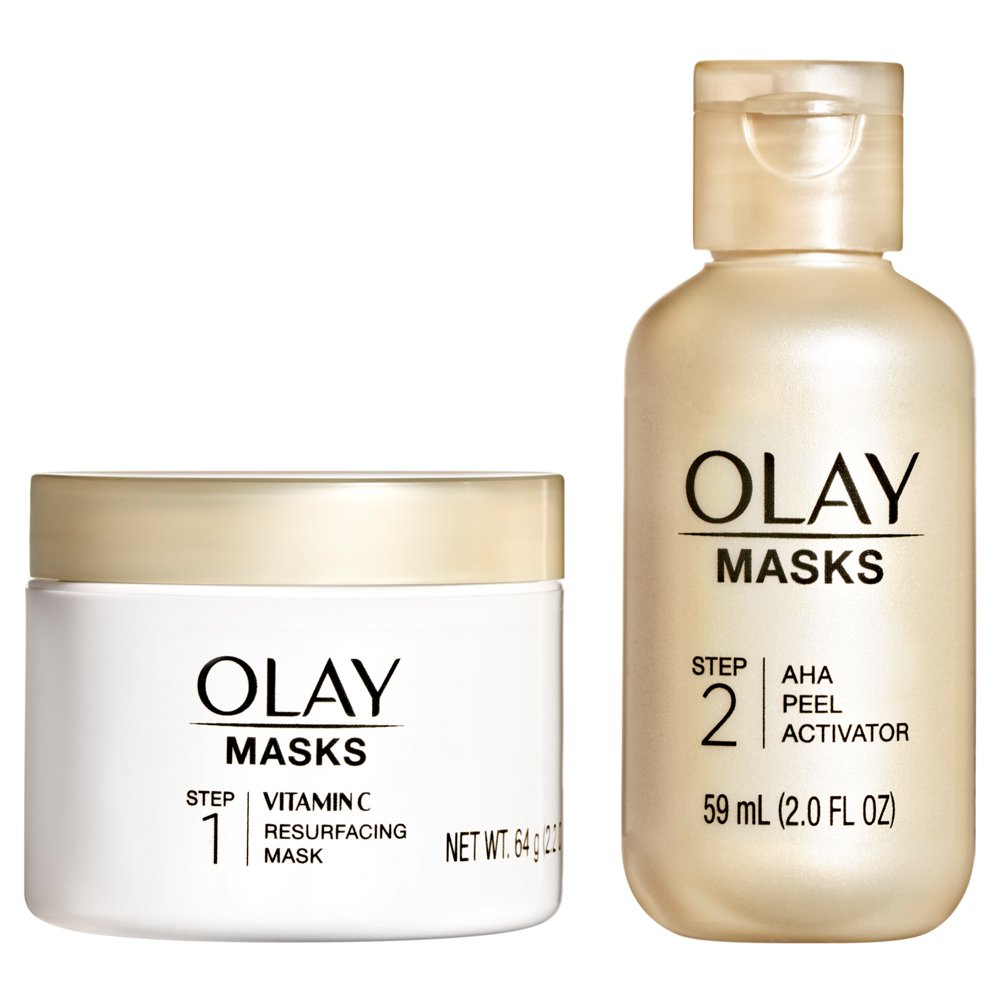 Olay 2-Step Kit, Vitamin C Mask 2.2 oz, AHA Resurfacing Peel
Treat yourself to an at-home spa day with this Olay Vitamin C Mask and AHA Resurfacing Peel. The mask exfoliates and restores your skin while the peel gets rid of all irritants and impurities. After one treatment, you'll notice smoother, glowing skin. This face mask and resurfacing peel kit is on sale for $9.97.
Why we love it
• Spa-like treatment at home
• Formulated with effective ingredients like vitamin C, AHA, and hydrated silica
• Removes dirt and dead skin cells while smoothing and brightening skin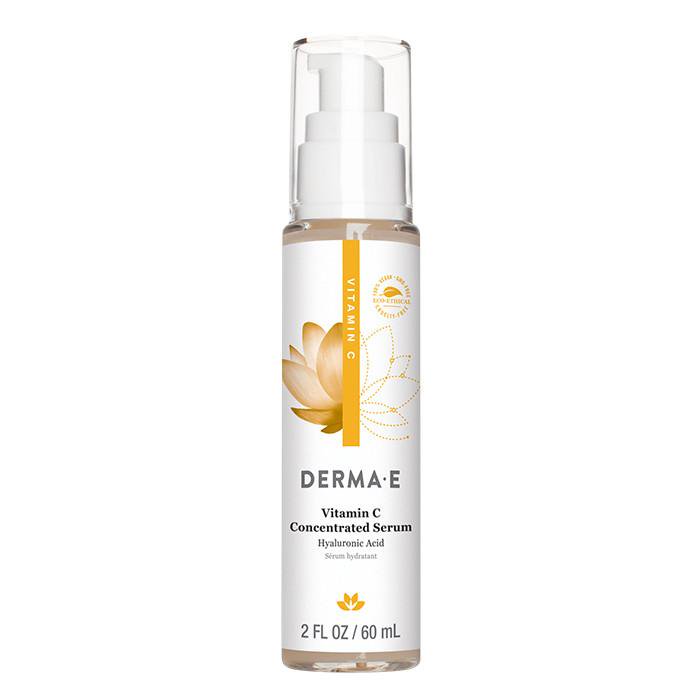 Derma E Vitamin C Concentrated Face Serum with Hyaluronic Acid
This potent vitamin C serum boosts collagen production and brightens the skin, helping to diminish the appearance of dark marks and wrinkles. The Derma E Vitamin C Concentrated Face Serum contains moisturizing hyaluronic acid, as well as soothing aloe and vitamin E for even more hydration. Plus, this product is gentle enough for people with sensitive skin, too. You can purchase this super vitamin C serum for $19.99.
Why we love it
• Targets and diminishes uneven skin tone
• Moisturizes and prevents signs of aging
• Good for sensitive skin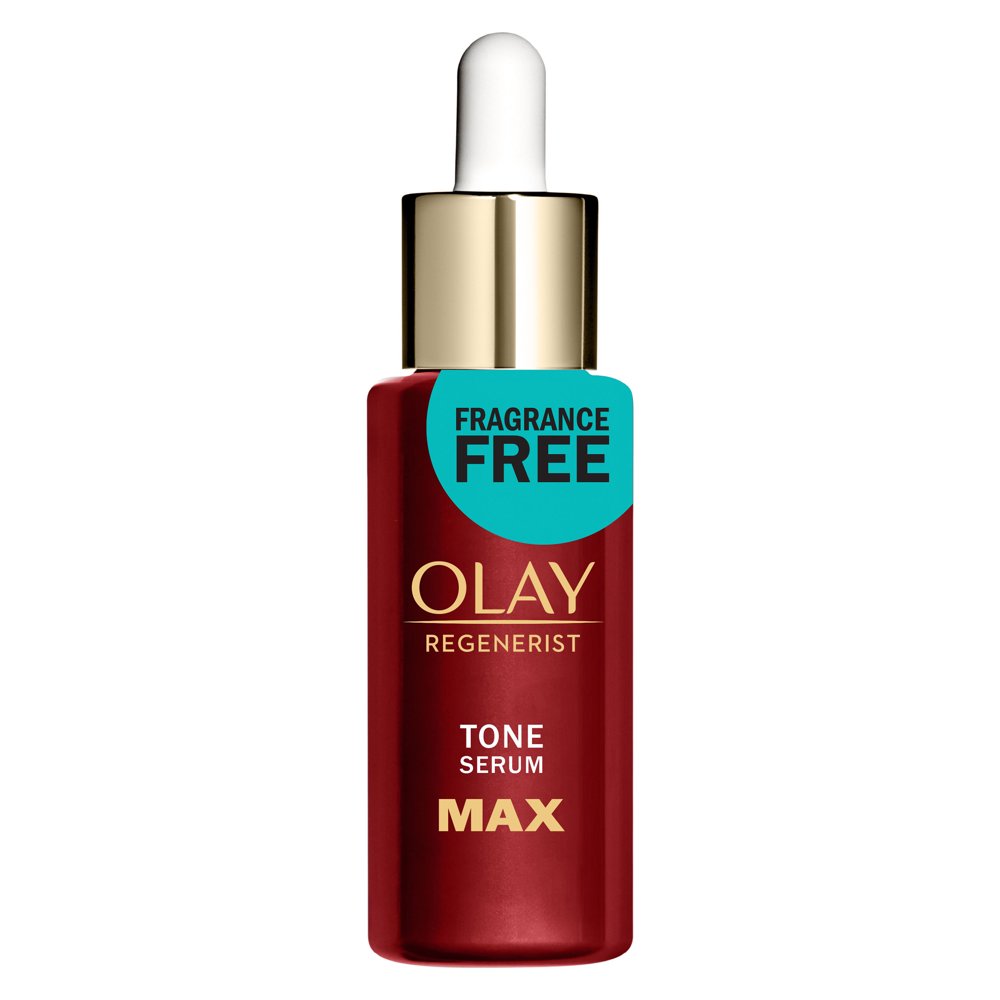 Olay Regenerist Max Tone Face Serum with Vitamin C
If you want to even out your skin tone and decrease the visibility of dark spots, try the Olay Regenerist Max Tone Face Serum with Vitamin C. This lightweight and fast-absorbing formula leaves your skin brighter without that sticky or greasy feeling. Plus, the serum is free of fragrances, synthetic dyes, parabens, mineral oils, and phthalates.
During the Deals for Days event, this face serum costs $16.47.
Why we love it
• Good for all skin types
• Tones and evens facial skin
• Fragrance-, paraben-, and synthetic dye-free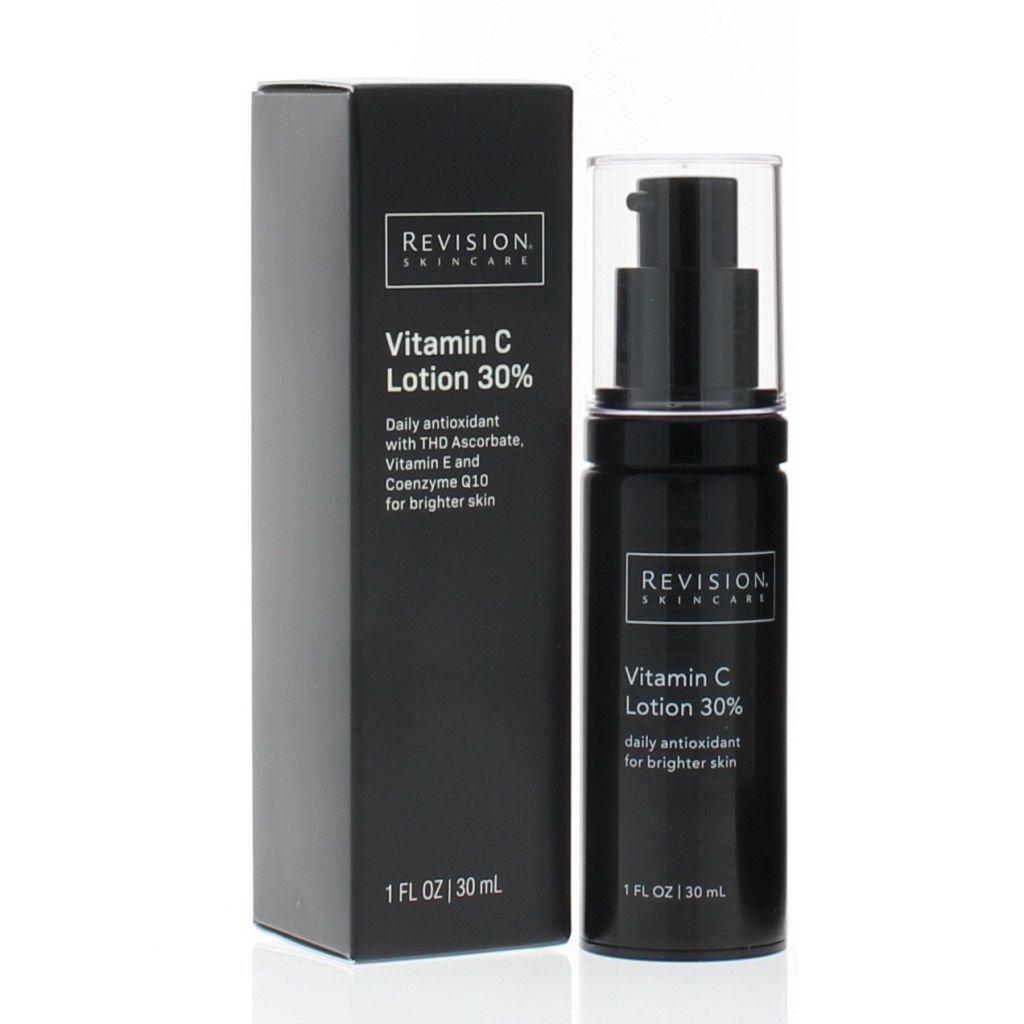 Revision Skincare Vitamin C Lotion 30%
The Revision Skincare Vitamin C Lotion 30% is chock full of helpful antioxidants that reduce the signs of aging and revitalize dull skin. The lotion is made with THD Ascorbate, the best and most stable form of vitamin C. It is also super hydrating and smoothing, thanks to the Squalane. You can buy the Revision Skincare Vitamin C Lotion ($119 value) for just $81.74.
Why we love it
• Reduces fine lines and wrinkles
• Contains high-quality vitamin C and other antioxidants
• Hydrates skin for a fuller and healthier appearance
With deals as great as these, it's never been easier to add vitamin C products to your skincare routine. Whether you're looking for a weekly mask treatment or a daily serum or lotion, there are plenty of options available. With any one of these fantastic vitamin C products, your skin will look more even, smoother, and healthier than before!
Editors' Recommendations