With the ever-growing popularity of plant-based burgers, oat milk, and other animal by-product alternatives, it's easier to go vegan now than ever before. Veganism is a diet plan that involves not eating any meat or animal products, including eggs, milk, and even honey. While it is a drastic change for many, there are so many benefits to this lifestyle including increased energy, more restful sleep, and weight loss. Are you ready to make the switch? Here are a few tips for starting your vegan diet to ensure the change is a success!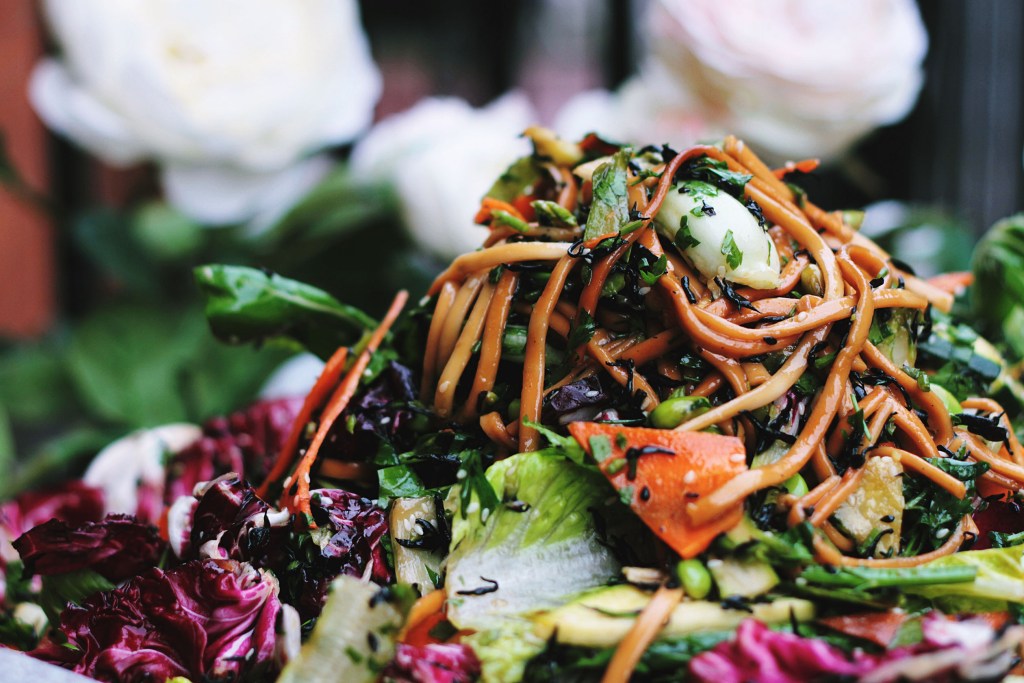 Take baby steps
Switching from an omnivorous, or even vegetarian, diet to veganism is an extreme transition. For an easier change, consider converting in increments. This gives you time to physically and mentally become accustomed to eating more plant-based meals.
Try eliminating one product at a time, then gradually become more restrictive. Start with the foods you eat less to make it a little easier on yourself. This also gives you time to test different food alternatives and discover what works best for you. There's nothing worse than making an entire vegan mac and cheese, just to find you didn't like the brand's pasta, cream, or cheese. There are so many options out there, including vegan meal guides for beginners, so take your time to find what works for you, one type of vegan cheese at a time.
Be prepared
While it may seem intimidating at first, cooking vegan is no different than cooking anything else. However, if going vegan means you cut out your main sources of energy like meat and dairy, you may end up not eating enough food full of protein and fiber.
So, before you dive in head first, learn about plant-based nutrition so you can ensure your new diet is providing you with the vitamins and minerals you need to stay healthy. Oreos, some non-dairy ice cream, and tater tots are all vegan but won't make a super healthy meal. Search for some fun recipes and taste test all the plant-based foods and meat alternatives. Starting your journey full of options and meals ensures you're still eating a balanced, nutritious diet that you don't get tired of after a few days.
Focus on dishes you love
When you go vegan, you will naturally expand your palate, trying foods that you didn't eat much of before. However, when you're just starting, it helps to stick with what you know. Look at the dishes you make frequently and think about how you can adapt them to be meatless or dairy-free.
This may mean removing the cheese or replacing it with cashew cheese. Or maybe you need to replace the current protein with beans, tofu, or a hearty veggie like mushrooms. All it takes is a little creativity—your cauliflower crust pizza with cashew cheese might taste just as good as that slice from the pizza parlor down the road.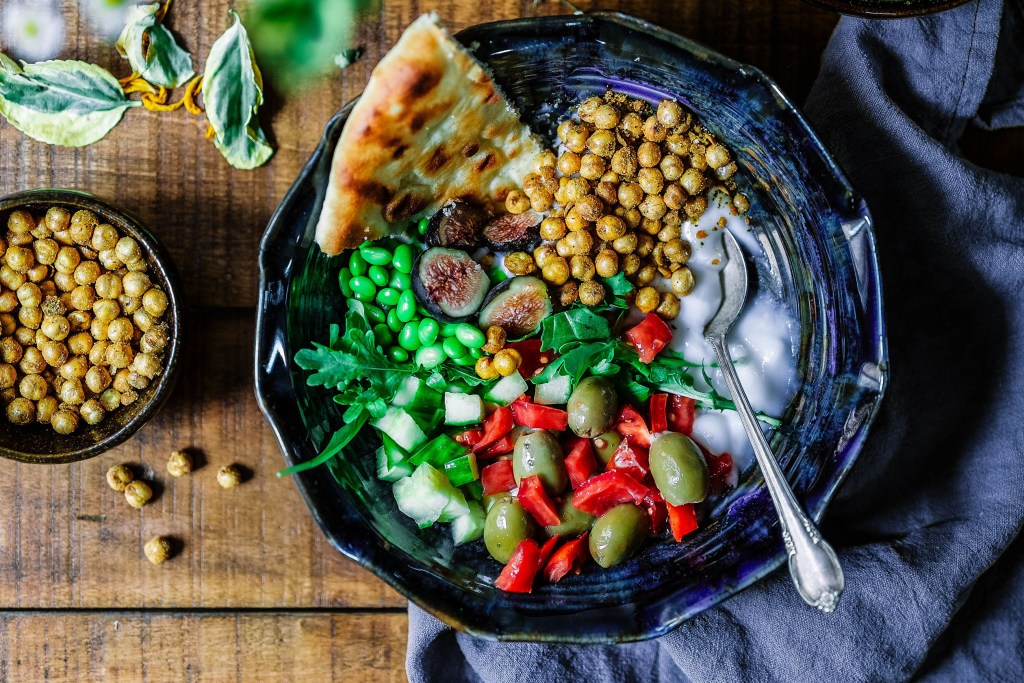 Find your community
Making any big lifestyle change is easier when you have a supportive community behind you. Those who struggle to stick with a vegan or vegetarian diet often feel isolated or unsupported. Invite your friends and family over to dinner to try one of your creations, or explore the new vegan restaurant in town and leave it up to the professionals. Simply eating together for one meal every so often can go a long way in encouraging you to stick with your lifestyle choice.
If your family and friends don't have any interest in veganism, consider checking out vegan blogs and online groups. If you're lucky, there may even be a vegan meet up or potluck in your area.
Veganism is a lifestyle choice
For many people, being vegan is more than just a diet—it's a whole lifestyle. Food is just the starting point, but many vegans make a conscious effort to purchase sustainable, animal-free clothing and avoid products that were tested on animals or contain animal products, too. Whether or not your veganism extends from your diet to the closet, it's an individual choice that only you can make for yourself.
Is becoming vegan right for you? Going vegan has a whole lot of health benefits, but it can still be a challenge to make such a significant dietary change. By starting small, doing your research, and seeking out a community, making the shift to veganism becomes a whole lot easier.
BlissMark provides information regarding health, wellness, and beauty. The information within this article is not intended to be medical advice. Before starting any diet or exercise routine, consult your physician. If you don't have a primary care physician, the United States Health & Human Services department has a free online tool that can help you locate a clinic in your area. We are not medical professionals, have not verified or vetted any programs, and in no way intend our content to be anything more than informative and inspiring.
Editors' Recommendations