When that afternoon slump hits, it can be hard to have the energy to focus on anything. Everyone needs a little boost now and then. But store-bought energy drinks are chock full of sugar, caffeine, and other harmful additives. Luckily, you don't need to run out to the nearest convenience store for an energy shot to get hours of drive. Homemade energy drinks can naturally restore your electrolytes and give you a boost when you need it the most. The next time you're feeling tired and lethargic, try out one of these four natural energy drinks for a quick boost.
Orange Wheatgrass Smoothie Recipe
Wheatgrass is one of the healthiest ingredients you can include in a natural energy drink. It's high in manganese, folate, and vitamins A and C, which help revitalize your body and jumpstart your day. Check out this sweet recipe from Blender Babes.
Ingredients
1 orange or 2 tangerines, peeled
1/2 banana, frozen
1/2 cup almond or coconut milk
1/4 cup fresh wheatgrass or 1/4 tsp wheatgrass powder
1/4 cup water or coconut water
1/2 cup ice
Instructions
This simple recipe takes only about five minutes to make and produces one to two servings of smoothie. You can make your own substitutions to personalize this beverage and create a beverage that you'll love to drink every day. To make this smoothie, add all the ingredients into the blender. Make sure the lid is on tight, and then blend until the mixture is smooth.
Sunrise Energy Drink
Start your morning with a little extra punch with this great recipe from SparkRecipes. This energy drink is full of omega-3, vitamin C, beta-carotene, fiber, bromelain, and so much more. Plus, the gorgeous, vibrant orange color of the drink is totally Instagram-worthy.
Ingredients
12 medium-sized baby carrots
12 seedless red grapes
1 cup diced pineapple
1 tbsp flaxseeds
4 oz low sugar orange juice
4 oz water
Instructions
To make a single serving of this delicious energy drink, start by adding all the ingredients to a blender. If you like a slushier consistency to your smoothies, you can add ice to the recipe. Combine until the mixture is thoroughly blended. Then, pour into a glass and enjoy the extra lift.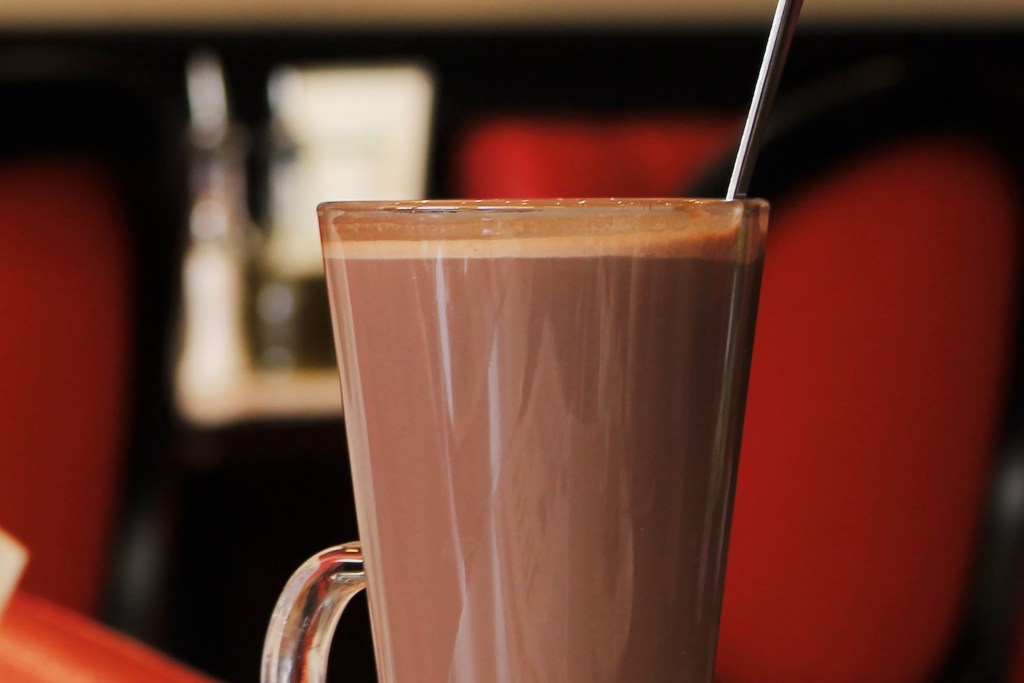 Chocolate Energy Drink
This milkshake-like beverage is a sweet and delicious way to give yourself a little oomph to get through the day. Chocolate is a natural source of caffeine, after all. You can view the complete recipe from Jamie Geller here.
Ingredients
1 cup cold milk
2 tbsp chocolate syrup
1 orange
1 cup crushed ice
Instructions
With a little bit of orange, this drink is a bit tangier than your standard milkshake. Begin by peeling the orange. Then, quarter it and slice it into 1/2-inch pieces. Add the orange slices, milk, chocolate syrup, and ice to a blender. Blend the mixture until it's smooth. Pour into a tall glass and enjoy! This recipe makes one serving.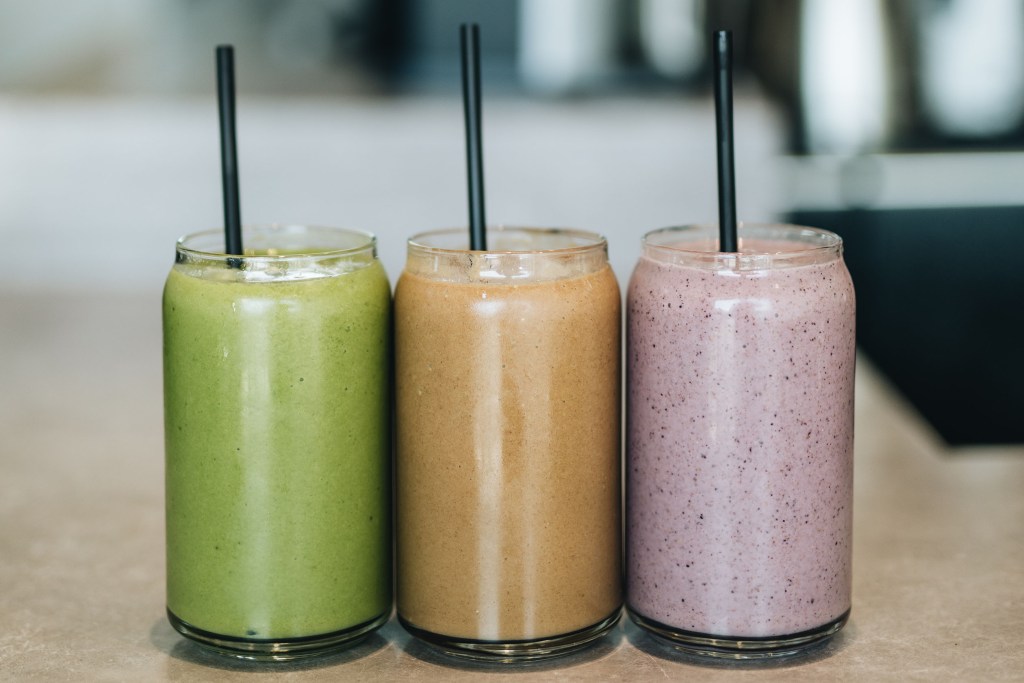 Easy Homemade Cherry-Lime Energy Drink
This energy drink from My Crazy Good Life provides the perfect boost. The beverage is full of healthy ingredients that contain vitamins C and A, magnesium, amino acids, and anti-inflammatory properties, all of which work together to give you a natural boost. Plus, the caffeine from the green tea and the sweetness of the honey provide even more energy.
Ingredients
20 oz unsweetened iced green tea
2 limes, juiced
1/4 cup watermelon
6 cherries, pitted
2 tsp honey (optional)
Instructions
Add the watermelon, cherries, and lime juice into a blender. If desired, you can also add honey to make the drink a little sweeter. Blend until all the ingredients are combined well, or for about a minute. In two bottles or glasses, divide the green tea evenly. You can purchase pre-bottled iced green tea (the recipe recommends Pure Leaf). Divide the fruit and honey mixture evenly between the two containers. You should have about 4 oz of the mix, so pour 2 oz into each bottle and shake to combine. This energy drink will stay good in the refrigerator for up to five days.
Drinking one of these delicious beverages is one of the best natural ways to boost energy. No matter if you're starting your day, fighting the afternoon crash, or recovering from a serious workout, any one of these four drinks can give you the kick you need to keep going. With naturally energy-boosting properties, these homemade energy drinks are just the ticket.
BlissMark provides information regarding health, wellness, and beauty. The information within this article is not intended to be medical advice. Before starting any diet or exercise routine, consult your physician. If you don't have a primary care physician, the United States Health & Human Services department has a free online tool that can help you locate a clinic in your area. We are not medical professionals, have not verified or vetted any programs, and in no way intend our content to be anything more than informative and inspiring.
Editors' Recommendations