The home workout trend isn't going away any time soon.
According to the results of a 2020 survey, nine out of 10 Americans who regularly exercise will continue exercising at home even though gyms are reopening.
If you're looking to continue (or start) working out at home, that doesn't mean you have to spend thousands of dollars on sophisticated equipment or technology in order to get in on the action.
In fact, for barely the cost of a movie ticket, you can beef up your home exercise repertoire with a timeless classic: the jump rope.
When it comes to jump ropes, a good value isn't mutually exclusive with a good product. And there's more to these dynamos than just a length of string with a handle at either end.
These three models can get you in the swing of things in no time. Now you don't need to leave the comfort of your home to get in shape.
Basics and benefits
Jump ropes are easy to use and care for, perfect for using indoors or out. Maximize safety and effectiveness before you jump by avoiding slippery areas. While jumping, engage your wrists to turn the rope instead of your arms, stay on the balls of your feet, and tighten your core for stability.
No matter how you do it, jumping rope is one of the biggest calorie burners around. One source estimates that rope jumping burns 720 calories per hour — more than light jogging or elliptical training.
Looking to make the investment? Here are three jump ropes that won't break the bank but will pay you dividends in fitness gains far into the future.
Zodae Tangle-Free Jump Rope
Zodae Tangle-Free jump ropes are built for speed. So if velocity is what you're looking for, this rope is more than capable of keeping up.
The secret lies in the handles, where ball bearings help make for smoother turns time after time while keeping your arms relatively fresh.
Multifun Jump Rope
Looking for a leg up during your rope-skipping session? Looking to bring a more digital edge to the proceedings? This jump rope from Multifun is right up your alley.
The HD LED display built into the handles helps you keep track of time, revolutions, and calories burned. The ergonomically designed non-slip handles help keep you comfortable while you melt away the pounds.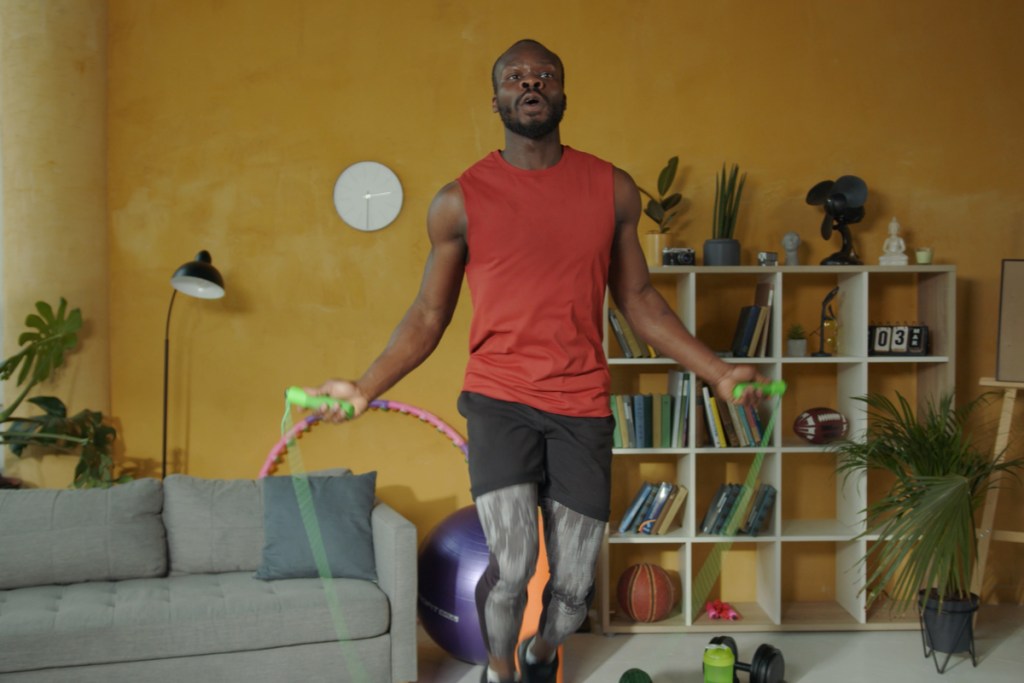 Y2L Sports Adjustable Skipping Rope
No frills, no bells, no whistles. The Y2L Sports Adjustable Skipping Rope is simple and sleek and ready to go to work.
The handles on this model are adjustable, while the PVC-coated wire cable rope helps stop kinking and tangling. But the best feature of this rope may be its value. This is perfect for someone looking to put in serious work while sticking to a budget.
No matter your goals, one of these four jump ropes is bound to fit the bill. You might be looking for a basic workhorse, or you may want something with a little more tech baked in. All of these options bring something different to the table, but all are well within the reach of even the most frugal of fitness fiends.
BlissMark provides information regarding health, wellness, and beauty. The information within this article is not intended to be medical advice. Before starting any diet or exercise routine, consult your physician. If you don't have a primary care physician, the United States Health & Human Services department has a free online tool that can help you locate a clinic in your area. We are not medical professionals, have not verified or vetted any programs, and in no way intend our content to be anything more than informative and inspiring.
Editors' Recommendations