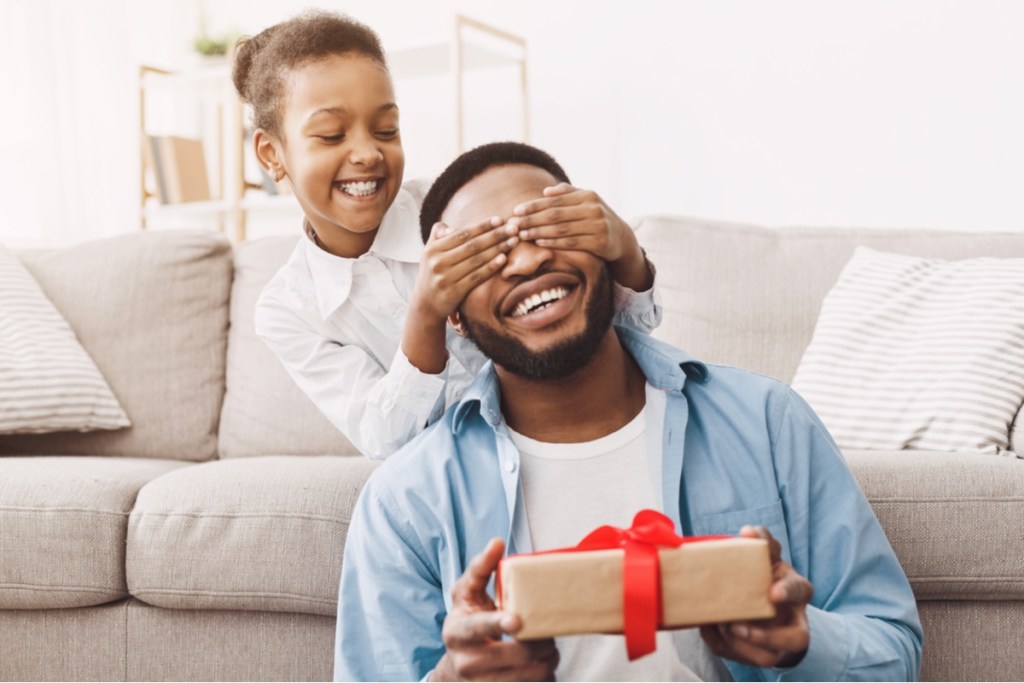 How many golf clubs and neckties does your father need? Don't let another Father's Day go by with the same old standbys. This year, get your dad something that will make this holiday a memorable one as you celebrate everything he is and everything he's done for you.
While gift-giving can be difficult, it's far from impossible to find the perfect gift for a parent. We've scoured the internet to uncover the perfect Father's Day presents that are highly regarded and well-reviewed by people around the world.
Lean into the dad jokes
Why couldn't the bicycle stand up by itself? It was two tired!
As you may be aware, dad jokes are all the rage. Corny, pun-laden, and painstakingly harmless, they're a gentle way to make fun of the guy who falls asleep in the living room chair every evening at 8:30 sharp. Show your old man you appreciate his humor with this book of dad jokes. All it takes is a look through the pages to get the laughs and the conversation flowing.
Who it's great for: The dad who's always the center of attention at every family gathering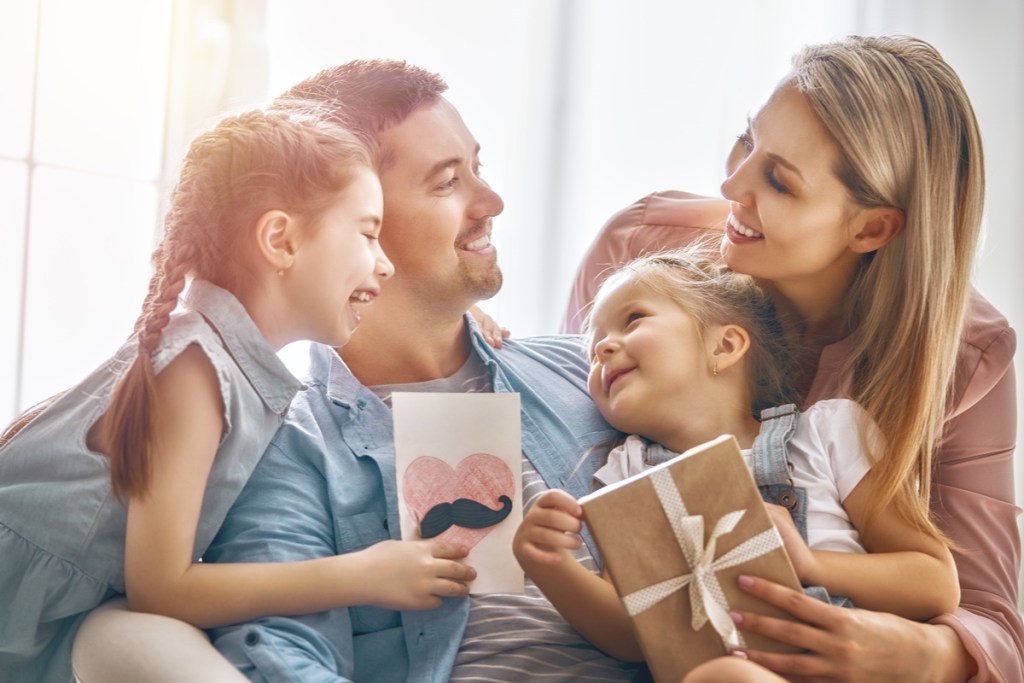 The comfiest slipper shoes
Slip-on shoes are as popular now as they've ever been. These moccasin-style slipper house shoes from Hanes come equipped with memory foam, so Dad can sink into relaxation as the shoes conform to his feet. They also come with a durable sole, perfect for heading outside to water the lawn or grab the morning newspaper.
Who it's great for: The dad who loves lounging around the house
Nut variety basket
Set the cookies and summer sausage to the side. Nuts are a healthy alternative, and they don't skimp on snacking enjoyment. This variety pack from Oh! Nuts contains no fewer than 12 nut and seed varieties, from cashews to macadamia nuts to sunflower seeds. Is your mouth watering yet? Don't worry, maybe Dad will share some with you.
Who it's great for: The dad who just can't help snacking on candy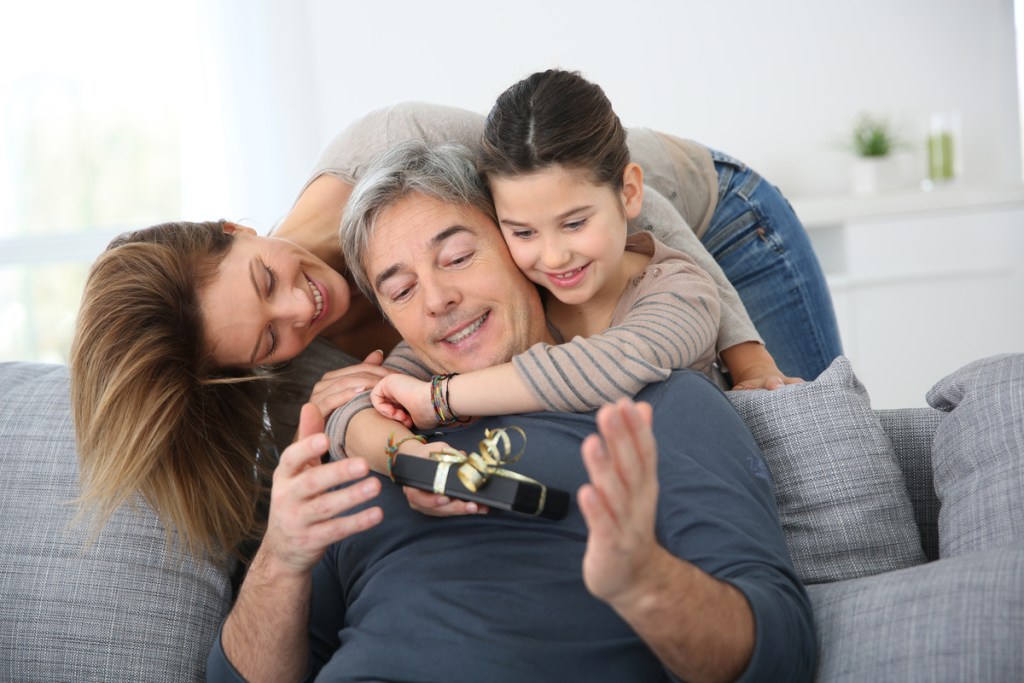 Percussion massager
Percussion massagers are growing in popularity among athletes and casual gym-goers alike because of their ability to provide a massage that targets the deepest parts of the muscles. Although some percussion massagers can be expensive, this model from Renpho will fit neatly inside just about any budget. This affordable yet high-quality tool comes with five speeds to ensure Dad gets the massage he really wants.
Who it's great for: The dad who loves exercise
A new wallet for the old man
Has your dad been hanging onto the same wallet he's had since the '80s? It's time to upgrade to the Ridge Slim Minimalist Metal Wallet. Weighing in at a mere three ounces, this gift is a hybrid between a wallet and a money clip. With space to securely hold up to 12 cards without stretching out, you don't have to choose between utility and a slim fit.
Who it's great for: The dad who still has a Blockbuster card in his wallet
You love your dad, and any of these five gifts will demonstrate that you care and think about his needs as much as he thinks about yours. Parents love nothing more than a gift that's thoughtfully selected and goes beyond the usual suspects while still keeping their interests and lifestyles in mind.
Whatever you choose, spoil your dad this Father's Day because he's earned it.
BlissMark provides information regarding health, wellness, and beauty. The information within this article is not intended to be medical advice. Before starting any diet or exercise routine, consult your physician. If you don't have a primary care physician, the United States Health & Human Services department has a free online tool that can help you locate a clinic in your area. We are not medical professionals, have not verified or vetted any programs, and in no way intend our content to be anything more than informative and inspiring.
Editors' Recommendations