If you're about to embark on a new fitness regimen, one of the most common pieces of advice you're likely to receive is: Do it with a friend.
There is indeed strength in numbers, and bringing a buddy along for your fitness journey not only makes it more fun but builds in motivation and accountability.
Unfortunately, many of the fitness apps currently on the market are designed to serve only a single user at a time. With a little bit of digging, we found a few that can add that social component into your fitness routine.
Pantheon
This app was specifically designed with teams in mind. Whether it's a group of friends or an official organization, you can import all your team's data from existing fitness apps so you don't have to track your progress from scratch. Once your team is set up, Pantheon then logs workouts and daily movements automatically and can also suggest goals that are tailored to your fitness level.
Looking for a little friendly competition? You can change the app settings to either compete or cooperate with your teammates, depending on your preference. Now that's an app that understands the social dynamic.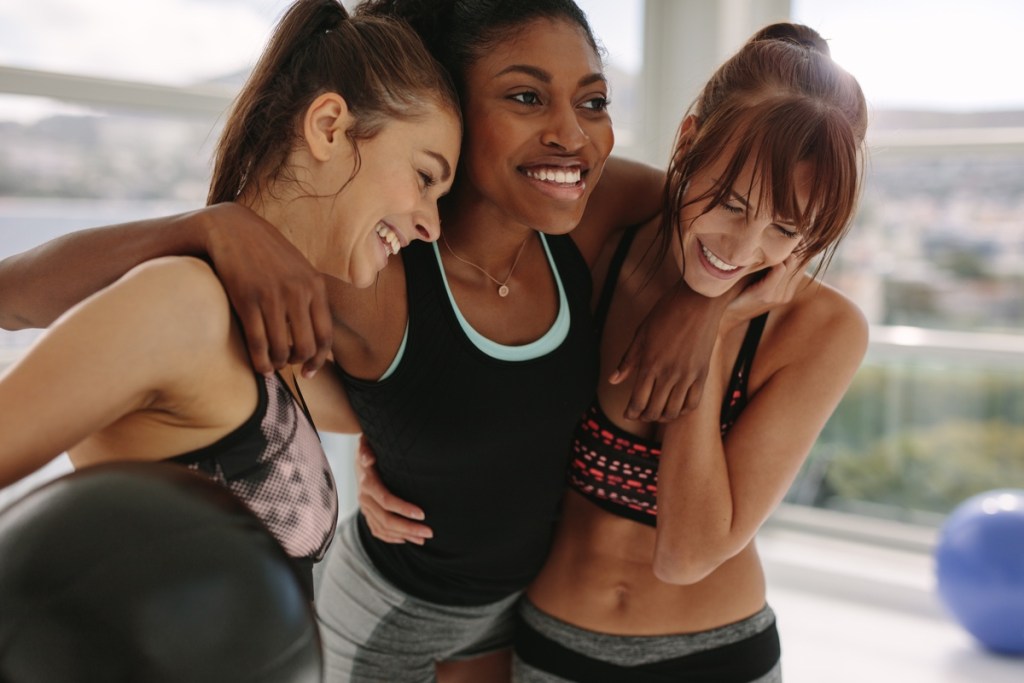 Strava
While this app is designed more for serious training, Strava can also work for more casual runners who want their fitness routine to be more of a social exercise.
Billing itself as a social network for athletes, the Strava app uses data from your smart device and adds it to a specialized "Strava feed," where you can see your friends' progress and provide support.
StepBet
Put your money where your mouth is and commit to taking more steps with Stepbet. This app utilizes cutting-edge neuroscience to make a game out of social fitness. Each player bets money on whether they'll meet a given set of performance goals within a specified period of time. Those who meet their objectives can then win money, adding an extra incentive to get moving every day.
This app is definitely built for those who are motivated by a little healthy competition, be it with themselves or others.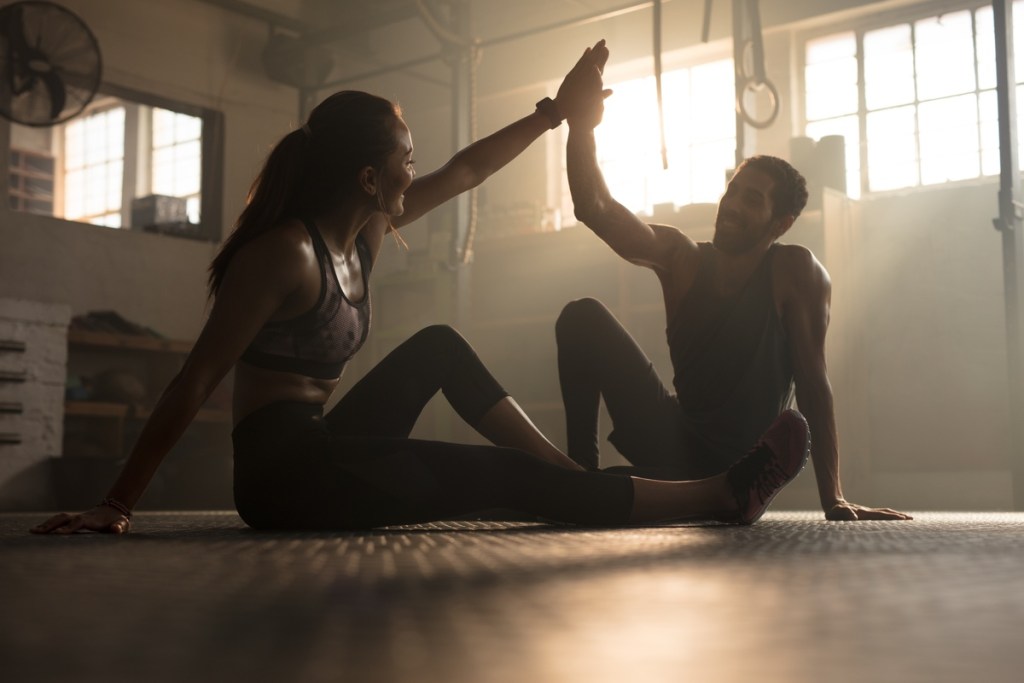 Fitbit
This tried-and-true fitness app is one of the most well-known of the bunch, as it's easy to use and allows users to compare their physical activity with friends.
The app also offers fitness challenges, showing who among your friends and family are making the grade (and which are falling down the board).
Nike Run Club
As one of the biggest names in athletics, it's no surprise Nike Run Club makes the list. This app allows you to post completed run times to the social media network of your choice so your buddies can send you a "cheers" to keep the good vibes going.
Is there any activity that doesn't benefit from a friend or two in the mix? This is especially true for fitness, where a lot of your motivation may come from the friends that cheer you on every step of the way. If you have the right app for your team, you'll be able to easily return the favor.
BlissMark provides information regarding health, wellness, and beauty. The information within this article is not intended to be medical advice. Before starting any diet or exercise routine, consult your physician. If you don't have a primary care physician, the United States Health & Human Services department has a free online tool that can help you locate a clinic in your area. We are not medical professionals, have not verified or vetted any programs, and in no way intend our content to be anything more than informative and inspiring.
Editors' Recommendations