Omega-3 fatty acids are a crucial part of keeping your body in tip-top shape, as these acids improve brain and cardiovascular health, and can prevent certain kinds of cancer. You don't have to look too hard to find foods full of these acids, either. Walnuts, soybeans, flax seeds, and chia seeds are all contenders, but the best source, however, is fish and other products made from fish. Experts recommend roughly two servings of fish each week, but supplements derived from fish oil are a great runner-up when that isn't possible.
Fish oil is incredibly easy to find, but different sources can vary wildly in amount and quality. Here are the top things to look for when you're looking for a good fish oil supplement.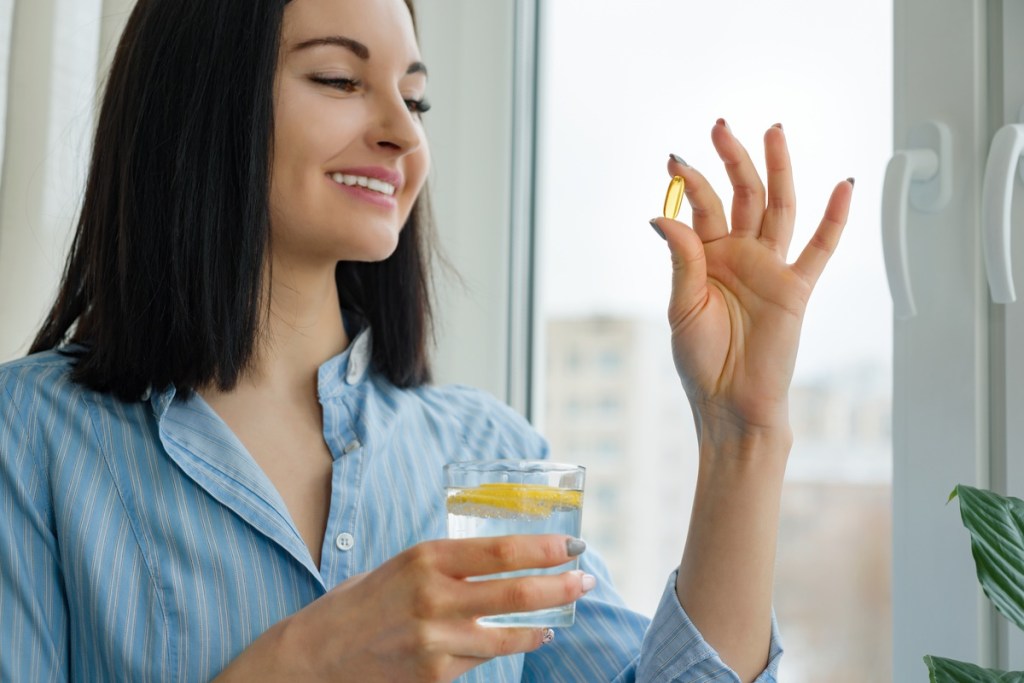 What to look for in a fish oil supplement
According to Jason Mitchell, a board-certified naturopathic doctor who has brought more than 300 supplements and other products to market and currently serves as co-founder and CEO of Probulin Probiotics and HempFusion, look for a stamp of approval from one or more groups that specialize in certifying fish oil.
"When choosing a high-quality fish oil, the following is would you should look for: a GOED standard for purity or legitimate third-party seal; MSC Certified Fish oil, which is a mark important for sustainability; and look for third-party testing for things like mercury, PCBs and dioxins," Mitchell said.
Fish oil supplements don't all come from a single species of fish. Most come from oily or fatty fish, including:
Anchovies
Sardines
Mackerel
Cod liver oil
Tuna
Mussels
Krill

EPA and DHA: Omega-3 powerhouses
Not all omega-3 fatty acids are created equal, and some are more challenging to fit into your diet than others. There are three main kinds of omega-3 fatty acids: docosahexaenoic acid or (DHA), eicosapentaenoic acid (EPA), and alpha-linolenic acid (ALA). Most Americans get enough ALA in their diet normally, but the other two can be harder to incorporate — that's where fish oil comes in.
Experts recommend that healthy adults get between 250-500 milligrams of these combined oils each day. The amount of these fatty acids varies widely by brand, so read the label closely to figure out which one is best for you.
Popular fish oil supplements
As noted, there are many different options for fish oil supplements. As always, speak to your doctor before introducing any supplements to your diet to ensure it's best for your body and lifestyle.
Jerry Bailey, a holistic health expert, doctor of chiropractic medicine, and owner of Lakeside Holistic Health in Idaho, identified several important things to look for when selecting a fish oil supplement.
"Your dosage of EPA and DHA, the two fats you want to take, are 75%-plus of the gram dosage in the pills," Bailey explained. "This means if you are taking one gram of fish oil or omega fatty acid that there is at least 75% or more of the amount from EPA and DHA in the supplement…This ensures the highest therapeutic dosage per dose without taking lots of pills."
Bailey also suggested getting an omega fatty acid test to know your existing levels, which allows for proper dosing without over or underdoing it. Ask your healthcare professional for more detail on how to take an omega fatty acid test in your area.
Some of the top fish oil supplements include:
NatureMade Fish Oil: This industry-leading brand supplies 720 milligrams of omega-3s per serving.
Life Extension Super Omega-3: Each supplement delivers an average of 700 milligrams of EPA and 500 milligrams of DHA.
Dr. Tobias Omega-3 Fish Oil: One of the most well-reviewed brands on the market, this supplement contains a whopping 1,400 milligrams of omega-3s per serving. This formulation also prevents the unpopular presence of "fish burps," a common and unpleasant side effect of many fish oil supplements.
There are a variety of other options with raving reviews, so feel free to do your own research to see if any other products may work for you. If you can't (or don't want to) eat fish just about every other day, these supplements will fill in those omega-3 gaps. With these fish oil capsules, you ensure you're providing your body with the essential nutrients it needs to maintain a healthy heart and mind.
BlissMark provides information regarding health, wellness, and beauty. The information within this article is not intended to be medical advice. Before starting any diet or exercise routine, consult your physician. If you don't have a primary care physician, the United States Health & Human Services department has a free online tool that can help you locate a clinic in your area. We are not medical professionals, have not verified or vetted any programs, and in no way intend our content to be anything more than informative and inspiring.
Editors' Recommendations