Receiving an invitation to a wedding is always exciting. Who doesn't want to dance, drink, and celebrate love with their closest friends? However, when it comes time to buy a gift, the stress can slowly set in. Whether they have a gift registry or not, finding the perfect wedding present can be a challenge.
Wedding gift shopping means you're toeing a fine line between something fun but usable, special but affordable, and personal but not tacky. For environmentally conscious shoppers or couples, there is an additional challenge that makes gifting harder than simply selecting an item off the registry. Don't get too worried yet, because we've gathered the best tips to ensure you find meaningful, environmentally friendly wedding gifts for soon-to-be newlyweds.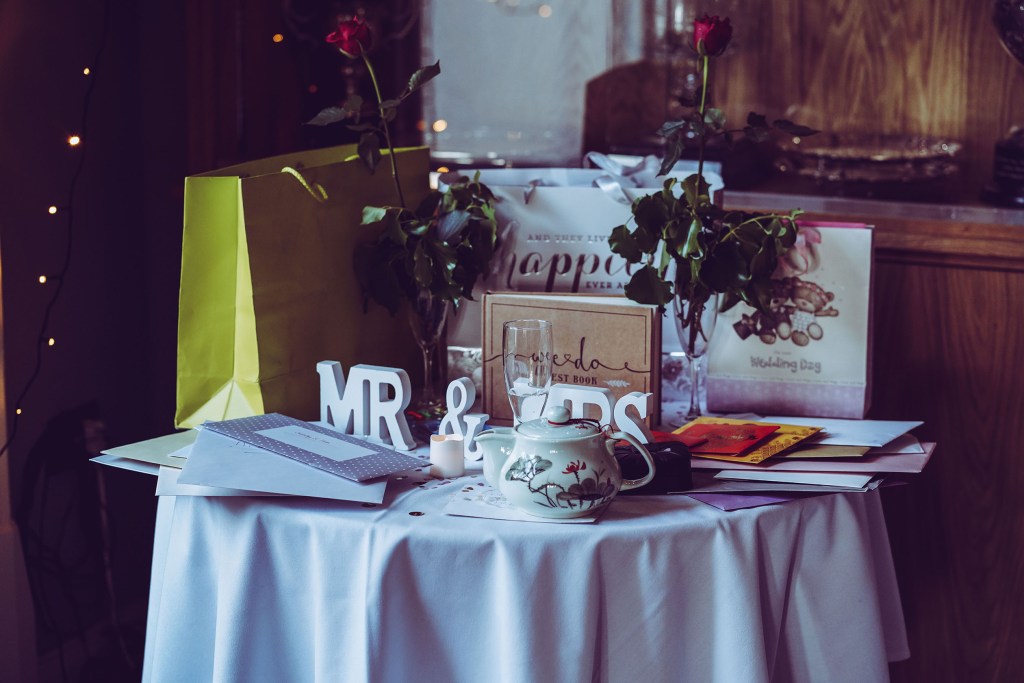 Check the registry
If the couple has a registry full of eco-friendly products, then your job will be easy. You can simply choose an item in your price range and purchase it straight from the list. If their registry doesn't have a lot of sustainable options or your favorite gift options have already been purchased, it's time to get creative. You can use the registry as a jumping-off point to help you determine what the couple wants and needs. From there, you can try to find eco-friendly versions of the items that they're looking for.
Consider what the couple likes and dislikes
Shopping off-list? The first step is pretty intuitive — consider what the couple likes and doesn't like. Think back (or stalk their social media profiles) to find their favorite hobbies, foods, and places. Also, the perfect gift doesn't have to be solely for entertainment or decor. Often, newlyweds need practical items to furnish their homes and prepare for their lives together.
If you have an opportunity to visit their house, take a closer look at the types of objects they have and what their style is. Is everything stainless steel or vintage? Are they foodies that love making pasta from scratch, or do they need an all-in-one meal kit? Having this in mind while shopping can make finding a present they'll love so much easier.
Know what makes a product eco-friendly
When it comes to eco-friendly wedding gifts, there's no universal solution, and there are many different characteristics you should look for in your present.
Consider shopping locally to find unique products with a smaller environmental impact. At small businesses and local shops, the owners have a good idea of the sourcing and sustainability of all the products, so you can always ask if you're unsure how green the product is. If you're buying food, cosmetics, clothing, or other textiles, look for organic and eco-friendly materials. In the best-case scenario, products will be labeled with a Fair Trade certification, confirming that the product meets set social and environmental standards.
While shopping, keep an eye out for products made with toxic chemicals like lead, phthalates, and chromium. Not only can these chemicals be hazardous to the products' users, but they can also harm the environment if they wind up in landfills. Try to find products made of materials like biodegradable plastic, lead-free paint, and recycled materials.
While looking at the gift's materials, remember that less is more. Many things come wrapped and shipped in unnecessary plastic and cardboard, so the best practice is to shop in-person at a local store. Then, you can wrap or ship the gift yourself with biodegradable packaging.
As a final note, no matter how environmentally friendly a product may seem, it will do little good if the couple has to throw it out or replace it every few months. It's better to spend a bit more on a durable, usable quality product than save some cash on a flimsy one.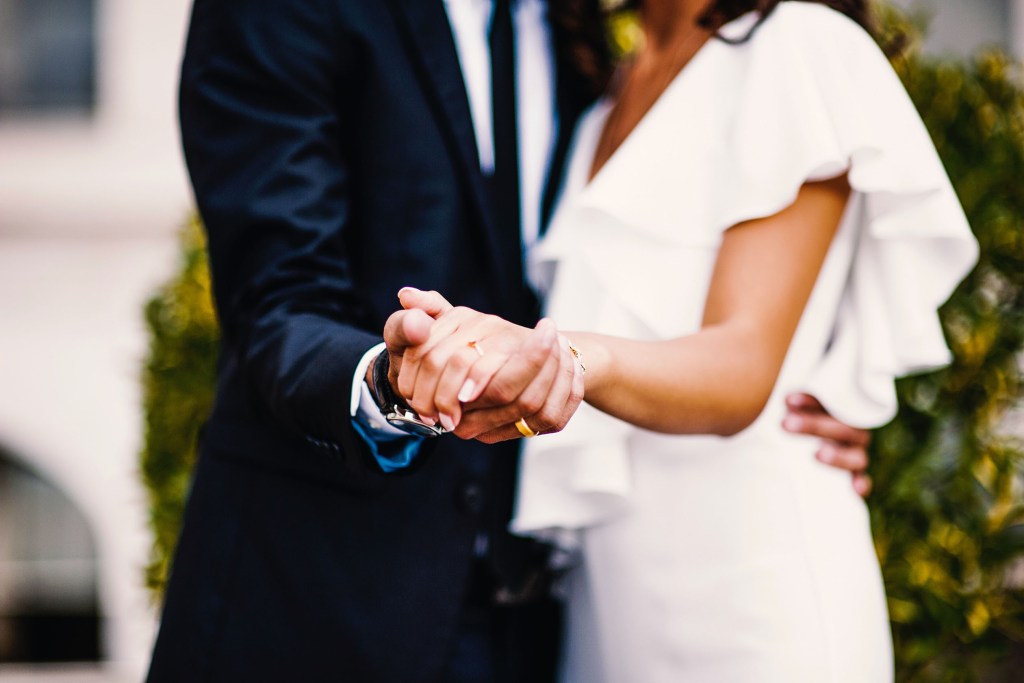 Give cash or donate to charity
Sometimes the best gift is also the simplest: cash. With cash, the couple can put it toward whatever they like, whether it's a new television or a utility bill. Either way, you can rest easy knowing it will go toward something they actually need and won't throw away in a few months.
You could also offer to pitch in with the wedding arrangements or take them out to celebrate after they get married. Another non-traditional gift is to purchase something for the couple's honeymoon, like a special surprise or travel experience. Or, if the couple requests no gifts at the wedding, think about making a donation in their name to an eco-friendly charity or other organization the couple cares about.
Once you know what to look for, finding a unique, environmentally friendly wedding gift can be fun. Regardless of whether you give a sustainably sourced home good or cold, hard, cash, you're sure to find something perfect. With a little creativity, you can choose an environmentally friendly gift that the new couple will cherish for years to come.
BlissMark provides information regarding health, wellness, and beauty. The information within this article is not intended to be medical advice. Before starting any diet or exercise routine, consult your physician. If you don't have a primary care physician, the United States Health & Human Services department has a free online tool that can help you locate a clinic in your area. We are not medical professionals, have not verified or vetted any programs, and in no way intend our content to be anything more than informative and inspiring.
Editors' Recommendations