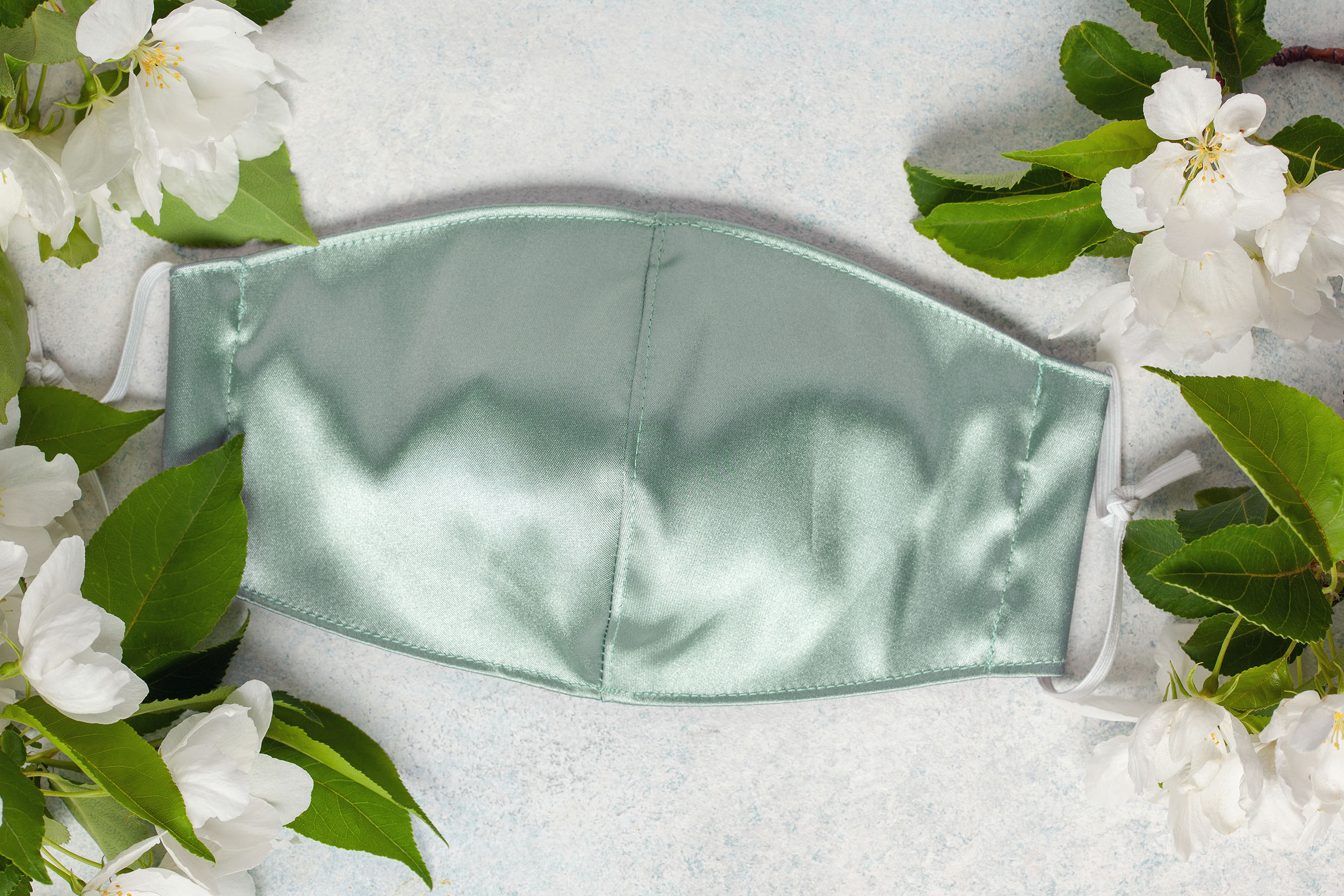 Among (many, many) other things, 2020 will go down in our memories as the year that introduced us to maskne. Face masks have become essential for everyday life and mandatory in a lot of situations. While the protection they provide is well worth the possible discomfort, masks take a frustrating toll on your skin.
When you breathe or talk, your mask traps in hot air, creating a humid environment ideal for the growth of acne-causing bacteria, so you may notice breakouts appearing on your chin and around your mouth more often. However, this doesn't mean you should stop wearing your mask; some fabrics, like silk, can keep you safe and reduce acne flareups. Read on to learn more about these face masks and why you should consider switching to silk.
Silk face masks
With one quick search on Amazon, you will see just how many different types of face masks there are. Varieties of masks include medical-grade, handmade cotton, neck gaiters, and silk. Though silk face masks becoming increasingly popular, the material has long been a favorite of many in the beauty industry. Hair experts recommend using silk bonnets or turbans to protect your hair and prevent it from drying out or getting tangled, and skincare specialists suggest silk pillowcases that prevent friction and creasing on the skin while sleeping.
It's no surprise that silk is also one of the best materials for non-medical grade face masks since they're effective at preventing the spread of germs–and facial irritation. Silk has a high thread count, which is more successful at filtering out particles than other fabrics, and this material prevents clogged pores and other conditions that result in maskne.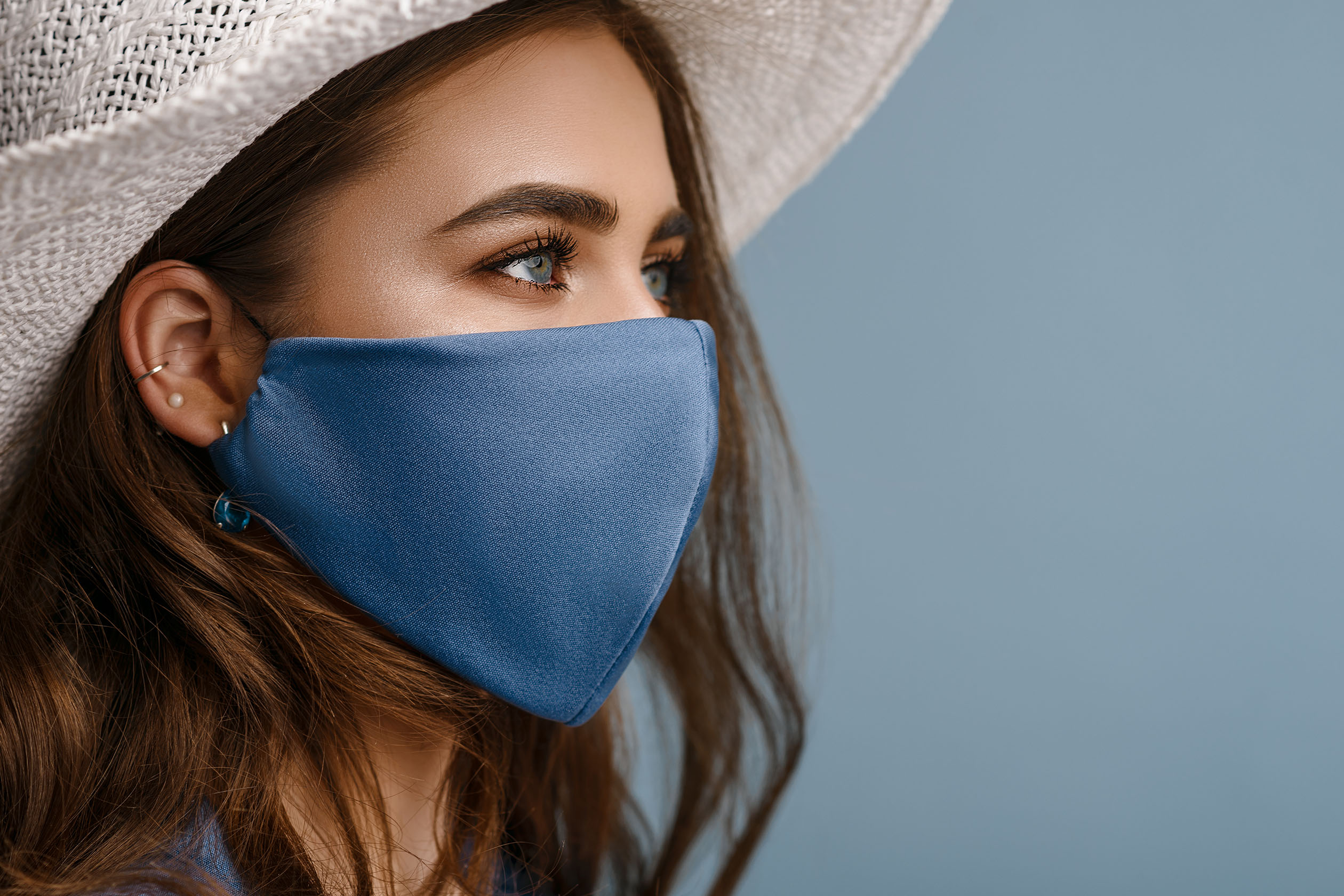 Benefits of silk masks
This luxe material is a favorite of celebs and dermatologists alike. Silk is kind of a wonder material. It's naturally hypoallergenic, cooling, and smooth. Maskne is caused by a combination of factors, like friction, heat, and humidity, and silk's natural properties keep your face cool and don't roughly rub on your skin. This results in fewer clogged pores and less acne.
This material also absorbs less moisture than cotton, so it won't dry out your skin. Plus, silk is not irritating, like other rougher textures, so you won't need to worry about rough patches or spots. This makes it an ideal material for people with sensitive skin and those who are particularly acne-prone.
What kind of silk mask should you look for?
There are tons of silk face masks available from both large companies and individual sellers. Because of silk's unique composition, thread count is not an important factor, any silk mask will do. Keep in mind satin is not a different type of fabric, but rather a finishing weave that silk is often woven into, so some satin masks may work for you as well. However, satin can be made of polyester, so be sure to check the materials before buying a mask.
Cleaning your silk mask
You must wash your reusable face masks after every use, even your silk ones, but cleaning silk is a little more complicated than cleaning cotton because the material is more prone to damage from heat. If you put your silk masks in the dryer or the washing machine at high speeds, the fabric will pucker and lose its texture and shape. To prevent this, follow the special care directions that come with your mask. You will likely need to hand wash the silk in cool water or use the delicate cycle on your washing machine and then air-dried. By following the instructions, you can keep your masks in top condition and continue to enjoy their benefits for a long time to come.
Face masks won't be going away any time soon, so why not invest in one that protects you from both illness and acne? Silk face masks are among the most effective types on the market for both stopping the spread of disease and guarding your skin. Swap out your old cotton ones and start reaping the benefits today.
Editors' Recommendations