It can be challenging to find sunscreen brands that not only protect your skin from sun damage but also protect the environment. Unfortunately, many sunscreen brands include chemical ingredients that are harsh on your skin and detrimental to the ecosystem, especially to the ocean and its coral reefs.
So what are the best clean sunscreen brands? Where can you find them? And how do you know what ingredients to avoid when making your selection? This guide will answer all of your clean sunscreen questions and help you choose the brand that best suits your needs.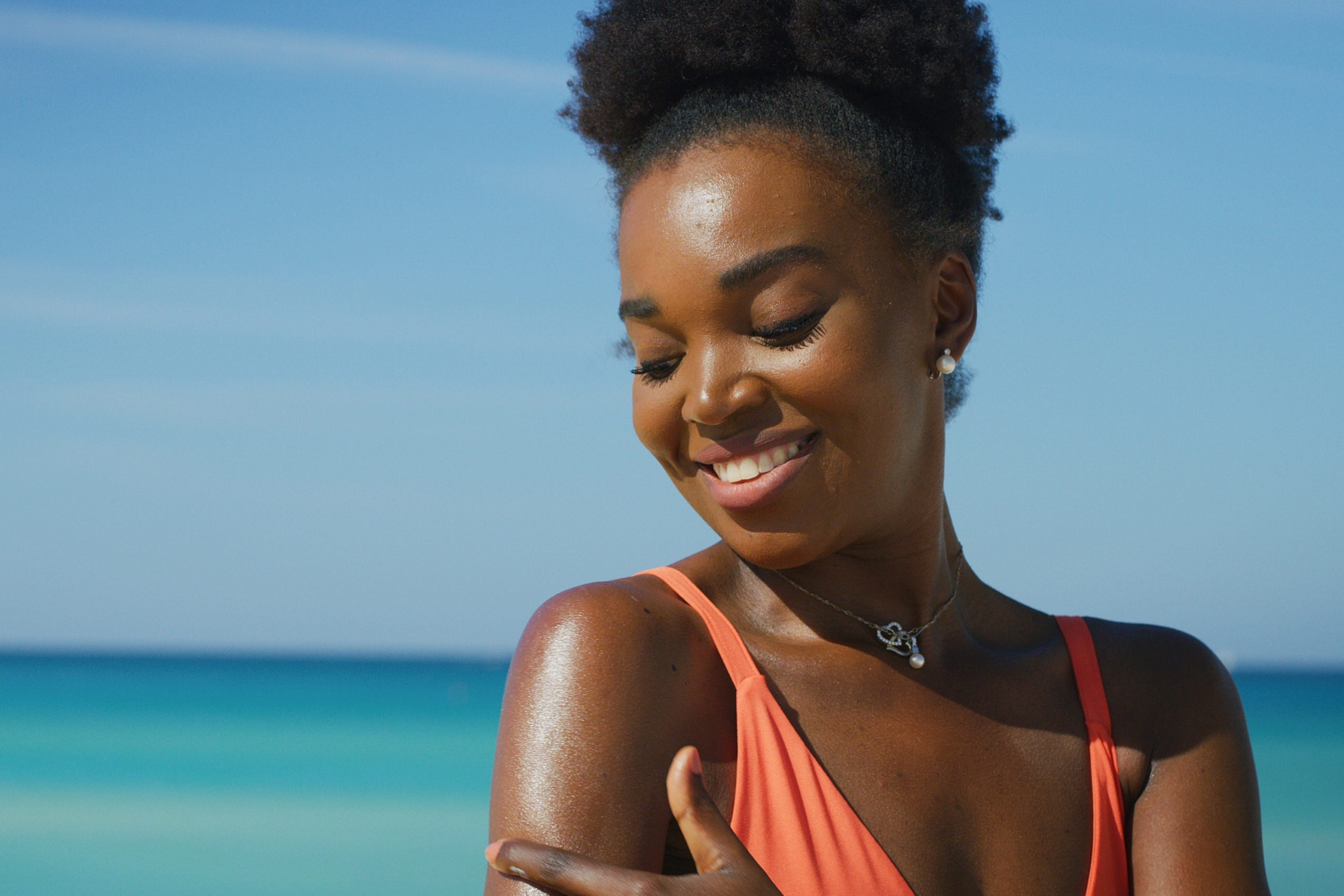 What ingredients to look for when buying clean sunscreen
When purchasing clean sunscreens, it's important to look into the details of the ingredient list. There are several chemicals to avoid, including oxybenzone, octinate, avobenzone, cyclopentasiloxane, microbeads, parabens, and phthalates. Many of these can be irritants, especially for sensitive skin. Further, if you swim in the ocean with these chemicals on your skin, they can seep into the water, disrupting the natural processes.
If you're looking for clean chemicals, aim for sunscreens that include ingredients such as aloe, bromelain, calendula, cinnamidopropyltrimonium chloride (UV absorbent), coconut oil, and titanium dioxide (non-nano)
Many clean sunscreens use plant extracts and minerals that absorb or deflect UV light and offer natural protection for your skin.
Oxybenzone and octinoxate free sunscreen
Oxybenzone also referred to as benzophenone-3, is a common ingredient in many FDA-approved sunscreens because this chemical is great at penetrating the skin and offers strong UV protection. However, it is classified as an eye irritant and is hazardous for direct skin contact. Additionally, this ingredient is a common cause of coral bleaching when millions of people descend on the beaches coated in a chemical sunscreen.
Octinoxate, also known as octyl methoxycinnamate, is another FDA approved ingredient in sunscreens. It filters UV light and protects the skin from sun damage; however, but early studies suggest the chemical invades the inner organ systems, and traces have been found in urine and breast milk. Similar to oxybenzone, it is also a known chemical for coral bleaching.
Below are some clean sunscreen brands that are all-natural and protect you from harmful sun damage.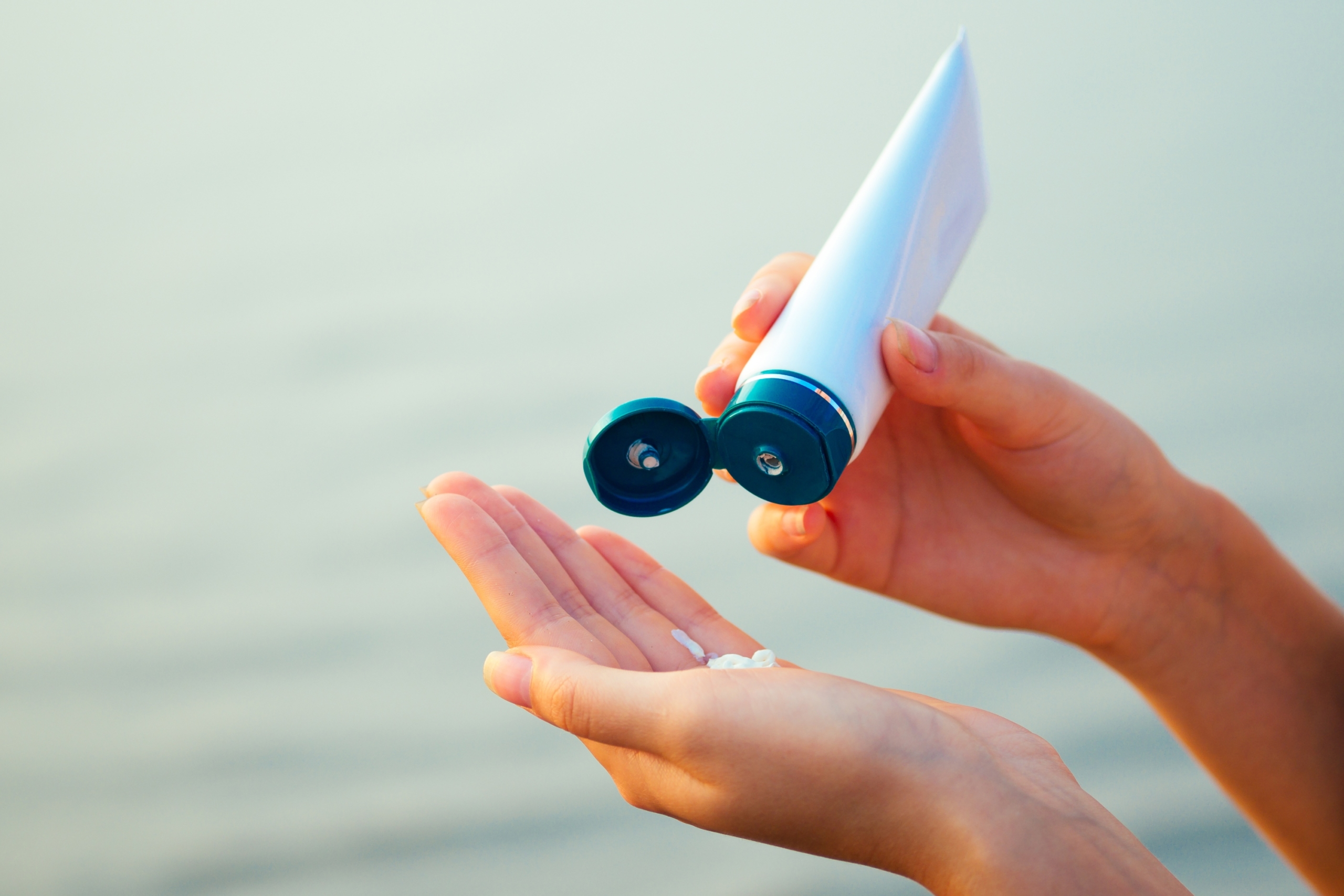 Goddess Garden
Goddess Garden creates powerful UV protecting sunscreen, specializing in sensitive skin sunscreen and products safe for children. This company offers sunscreens up to SPF 50, so it's perfect for people prone to sunburns.
Some of the main ingredients include titanium dioxide (non-nano) and zinc oxide (non-nano). Zinc oxide pairs well with the natural zinc found in your body and the environment to deflect UV rays away from your skin.
Goddess Garden is also reef safe and environmentally friendly.
Stream2Sea sunscreen
Sream2Sea is one of the biggest names in clean sunscreen. This company informs its audience about harmful ingredients in sunscreen and offers clean, natural solutions for many sun-loving folks. Stream2Sea also advocates for protecting the coral reefs from bleaching and uses ingredients that will not harm you or the environment.
These sunscreens include titanium dioxide (non-nano), water, green tea extracts, wakame seaweed, aloe extract, and other natural plant-based ingredients. The products are only available from SPF 20 to 30, so they are not best for people who are prone to burning. However, if your skin is perfectly protected by SPF 20 or 30, consider making the switch to Stream2Sea!
All Good Sport Mineral sunscreen
All Good mineral sunscreen is a sunscreen brand that aims to create family-friendly sunscreen. This sunscreen is kid-safe and non-detrimental to coral reefs. A few main ingredients include non-nano zinc oxide, aloe, calendula, safflower seed oil, sunflower oil, and other natural plant extracts.
The sunscreen sprays and lotions range between SPF 20 to SPF 50 and are safe for sensitive skin. You can rest assured that there won't be any irritations or allergies to their products.
Disclaimer: BlissMark provides information regarding health, wellness, and beauty. The information within this article is not intended to be medical advice. Before starting any diet or exercise routine, consult your physician. If you don't have a primary care physician, the United States Health & Human Services department has a free online tool that can help you locate a clinic in your area. We are not medical professionals, have not verified or vetted any programs, and in no way intend our content to be anything more than informative and inspiring.
Editors' Recommendations