Long, lustrous hair — it's what all of us want, right? Along with glowing, radiant skin, too? Right?! Not everyone is born with a set of voluminous and lengthy locks, though, and most of us have to worry about a few skin woes. We've all found ourselves testing new products, getting treatments, and endlessly searching for how to improve our hair and skin. That's where hair and skin vitamins come into play, and they're here to change the game.
Think fewer trims, fuller strands, a clearer complexion, and fewer skin treatments. You can make all of those things a reality by adding the right hair and skin supplements to your everyday life. From cult-favorite gummies to budget-friendly options, there's a hair and skin vitamin for everyone, and we've found the best of the best. Based on your hair and skin needs, you'll be able to make them both healthier and stronger, all with the right vitamins.
At a glance
Best overall:

SugarBearHair Vitamins

Best budget:

Nature's Bounty Extra Strength Hair, Skin, and Nails Vitamins

Best clinical strength:

Hair La Vie Revitalizing Blend

Best hair growth program:

Viviscal Extra Strength

Best gummies:

Olly Vitamins Undeniable Beauty
Best overall: SugarBearHair Vitamins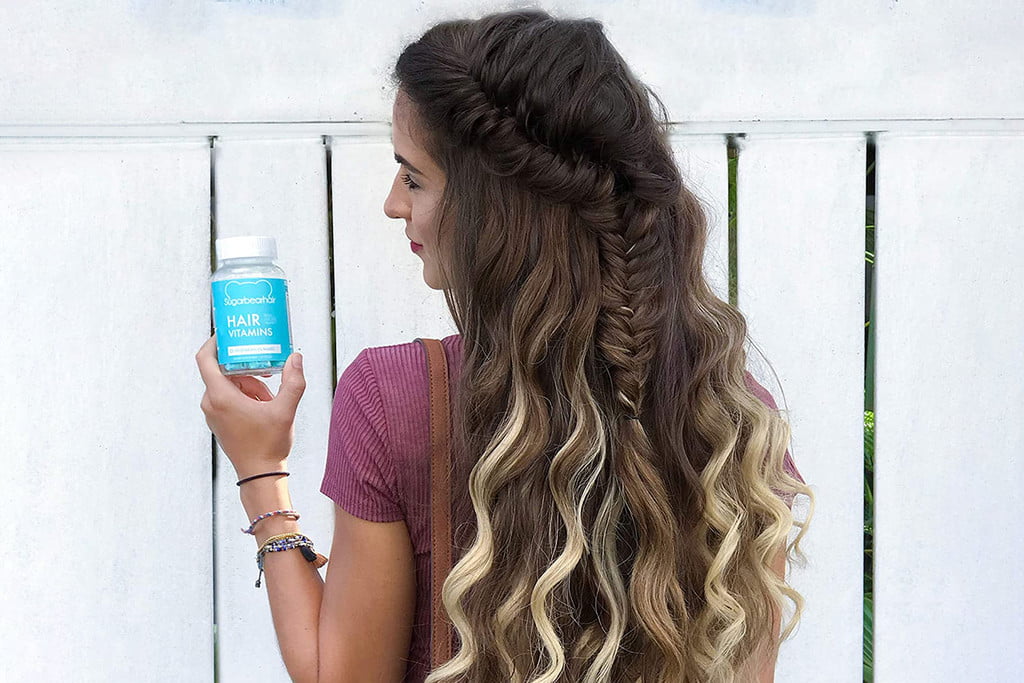 SugarBearHair's iconic bear-shaped blue gummies took over social media by storm, along with photos of the results. How could a cute, colored gummy bear bring your hair from drab to fab? With the right ingredients, of course. Vitamins A, C, D, and E are just a few of the powerful ingredients that made the cut. Biotin did, too, of course. It also doesn't hurt that they taste great.
Best budget: Nature's Bounty Extra Strength Hair, Skin, and Nails Vitamins
I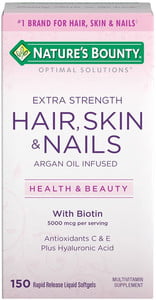 f you're looking for a more affordable way to get your hair and skin up to par, look no further. This health and beauty supplement is a fan-favorite and includes every ingredient needed to help solve all of your hair and skin concerns. Antioxidants, biotin, and ultra-hydrating hyaluronic acid work together to give you the mane and complexion you've always wanted.
Best clinical strength: Hair La Vie Revitalizing Vitamins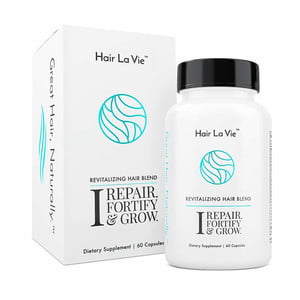 The word "clinical" can be scary to some, but it shouldn't be in this case. You can trust these powerful vitamins to help your hair grow beyond belief. Seriously, you'll see inches of hair that would've otherwise taken months to appear. Hair La Vie products are never made with synthetic fillers, dyes, preservatives, sulfates, harmful chemicals, or parabens. If you have color-treated or chemically-treated hair, these are safe for you, too.
Best hair growth program: Viviscal Extra Strength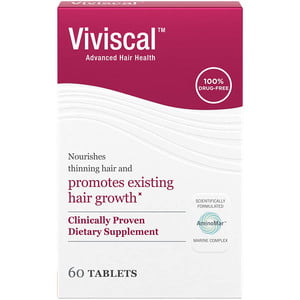 Whether it's a one-month supply or a three-month supply, Viviscal can take your hair to great lengths — literally. The hair re-growth program is meant to target hair loss and thinning that a lot of people suffer from prematurely. Whether your hair is thinning at the root along the hairline or falling out in patches across your scalp, Viviscal targets, treats, and encourages growth immediately. You will literally see the difference.
Best gummies: Olly Undeniable Beauty Gummy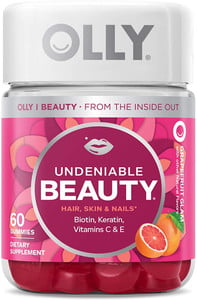 Let's face it, we like vitamins better when they're gummies. Don't we all agree? Olly's Undeniable Beauty gummies have become a favorite among beauty editors, influencers, and hair professionals alike. The ingredients are simple and straight to the point, with biotin, keratin, and vitamins C and E working together to improve your hair, skin, and nails. You could say that these vitamins truly live up to their name.
Looking for more great stuff? Find more on our health and beauty hub and you might also want to check out our roundup of the best collagen supplements too.
Editors' Recommendations