Taking good care of your teeth is one of the best things you can do for your overall health — and that means both brushing and flossing. Poor oral hygiene can lead to bad breath, cavities, tooth decay, low self-esteem, and, in severe cases, gum disease.
Multiple experts and organizations, including the U.S. Surgeon General, the CDC, and the American Dental Association (ADA), recommend using dental floss — or another device — to clean between your teeth. If you can't seem to find a floss that works for you or have extremely sensitive teeth or gums, investing in a power flosser or water flosser may be the answer you are looking for.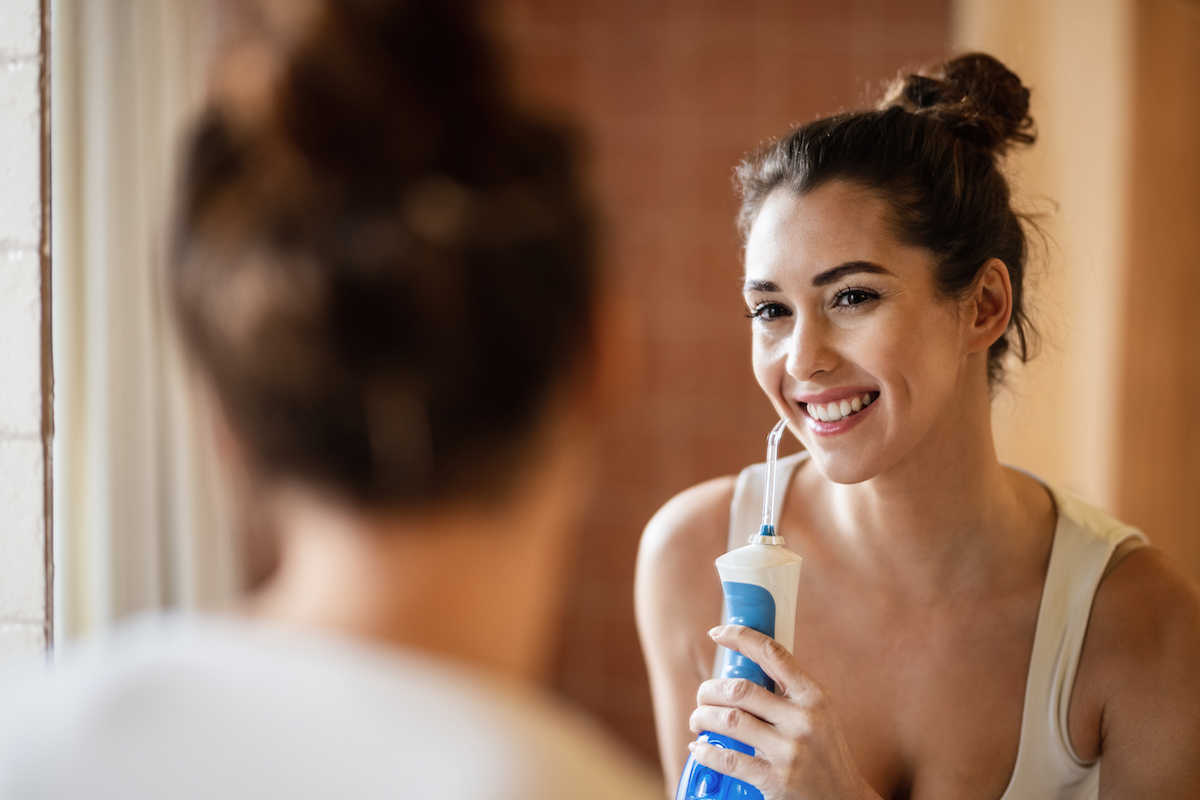 What is water flossing?
A water pick or water flosser is a hand-held device that streams water directly at your teeth in order to clean them. This type of flossing removes food particles from your teeth and helps reduce plaque. Plaque can form over time and turn into tartar, leading to cavities and gum disease. While it doesn't get deep in between your teeth the same way traditional flossing does, it's a popular choice if you wear braces or have a dental implant, retainer, or non-removable bridgework implanted.
Water flossers come with different tips for tackling unique dental challenges, like orthodontic tips for braces, implant denture tips, and tongue tips to help keep your tongue clean and bacteria-free.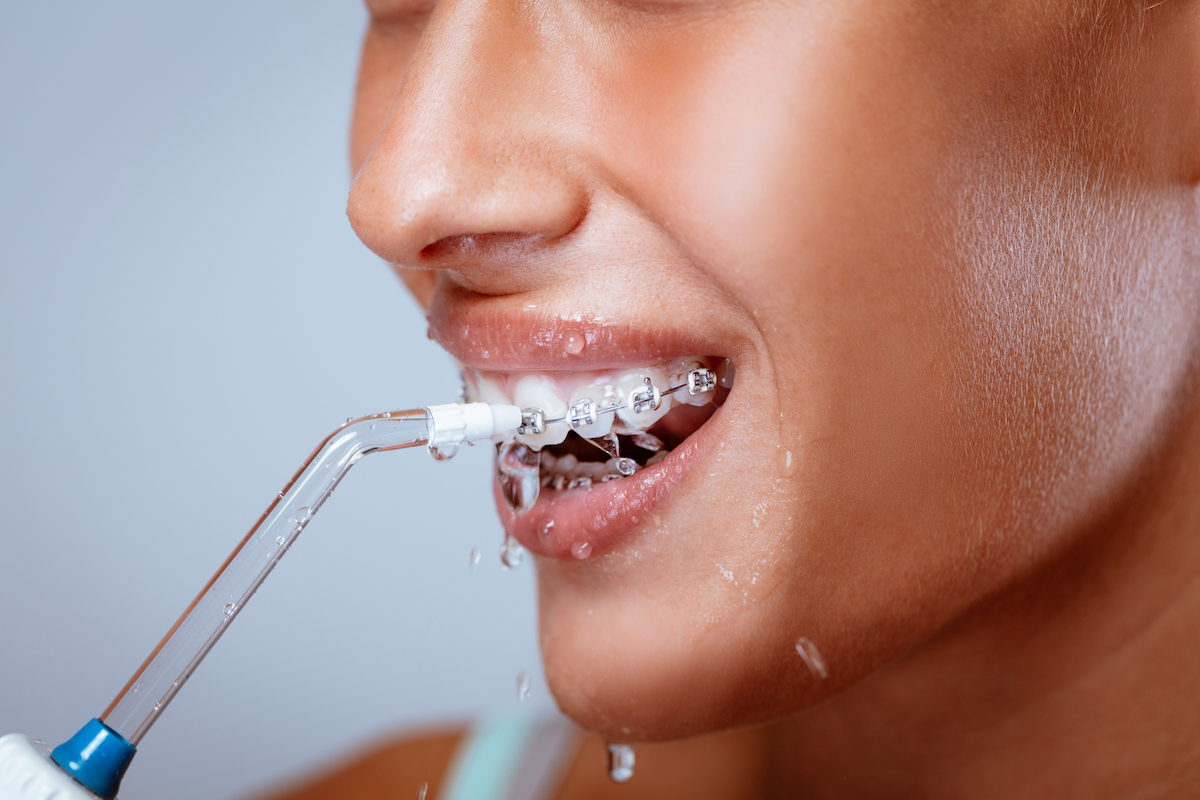 The best water flossers on the market?
Not all water flossers are equal. These are our favorites.
Waterpik
The Waterpik is the first in its class to get the seal of approval from the American Dental Association. "This product was shown to reduce plaque and gingivitis in areas between the teeth, often the most difficult areas for patients to effectively clean," said Dr. John Dmytryk, chair of the ADA Council on Scientific Affairs' Seal Subcommittee. "By granting the ADA Seal of Acceptance to the Waterpik Water Flosser, consumers for whom these devices are appropriate can be confident that they can be a safe and effective component of their daily oral care when used as directed."
Mospro
The Mospro water flosser is $20 cheaper than the Waterpik, coming in at $40 on Amazon. With over 40,000 reviews, it gets high marks for its removable "full-opening water tank." This allows you to thoroughly "clean the limescale and dental plaque, which is impossible for common oral irrigators." It's also cordless and lightweight, so it's easily maneuvered.

Philips Sonicare AirFloss
This is another cordless option that, when fully charged, can last up to three weeks. This model can be filled with water or mouthwash and can clean your entire mouth in under 30 seconds. It's $49.95 on Amazon and is ADA-approved.
Added perks
Some water flossers like the Waterpik have units built for unique purposes. For instance, they have a whitening unit that is meant to restore the natural whiteness of your teeth by removing hard-to-reach stains. While many come attached to the water tank, there are cordless versions that you can use while traveling, in the shower, and if you don't have a lot of counter space.
As water flossers have increased in popularity and more and more have the ADA seal of approval, there are a lot of choices on the market. If you're unsure which one is right for your unique needs, you should consult with your dentist or dental hygienist, and they can help you decide on the right option for you.
Regular brushing and flossing (be it string or water) helps you stay healthy and lets you skip unneeded trips to the dentist. If you find yourself skipping traditional flossing because it's too time-consuming or if you experience your gums bleeding, a water flosser may be a good option to try. The bottom line is that you want to develop a routine you can stick to consistently.
In addition to proper tooth care, it's always best to avoid hard candies, sugar-filled gum, cola, juice, and smoking — all of which can damage tooth enamel and cause cavities. If you can't brush your teeth after every meal (which is what most dentists recommend), try swishing water around in your mouth to get as many food particles out from in between your teeth until you are able to brush or floss.
Editors' Recommendations