Home gyms have gained popularity over the years. Working out in the comfort of your own home is a time-saver, it's convenient, and you don't have to deal with the masses public gyms can often garner.
It can also be a money saver to buy in-home equipment. Sure, you're spending money up front to buy what you need, but you won't be paying hefty monthly membership fees most gyms require. Plus, you own the equipment so if you ever get bored or look to upgrade, you can sell what you have and at least make some of the money back.
Some home equipment isn't cheap, but consider it an investment in yourself. We've ranked home gym equipment in good, better, best categories looking at value for money, ease of use, and product quality.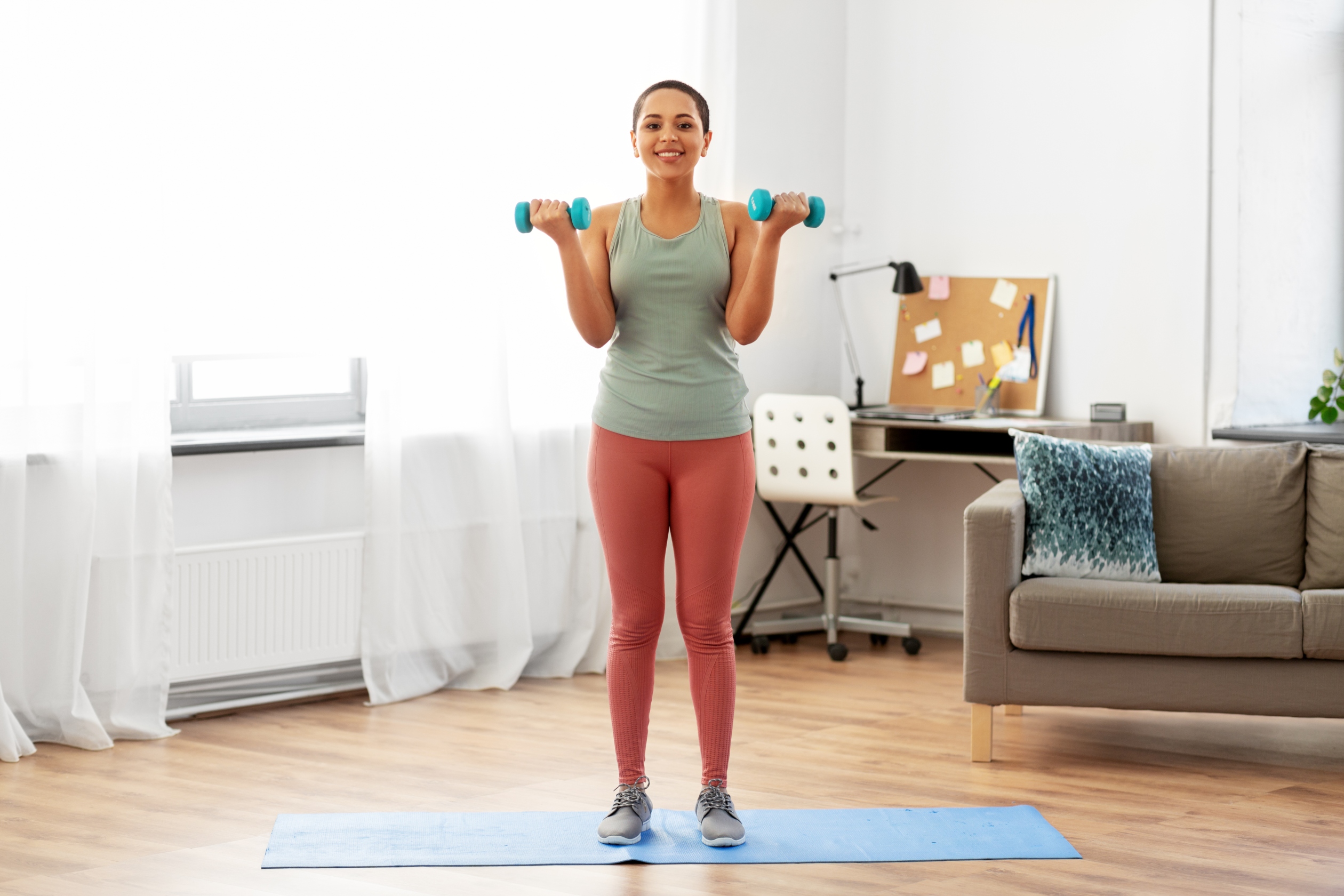 In our "best" category, there are two purchases that you just can't go wrong with. First, The Mirror, which is now owned by Lulu Lemon, isn't cheap at just under $1500 (plus monthly fees to access all classes), but the number of classes offered for all types of workouts gives users variety and ease – all in a sleek design. "With 50+ genres, 5-60 minute classes, and absolute beginner to expert levels, we have the perfect workout for everyone," their website says. "Enjoy new live classes weekly, or choose from our library of thousands of on-demand classes anytime."
The second in the "best" category is the Peloton recumbent bike. People who own a Peloton will tell you it is a serious workout and the classes are addictive. You'll end up finding a favorite trainer and they offer classes from beginner to expert. Plus, if you're a competitive type, you can see how you rank against other riders, share your workouts, and compete against friends. Prices range from $1900 for just the bike up to $2300 for the "Bike Family" which includes shoes, weights, and other items.
In the "better" category, the Xebex Airmill Air Bike doesn't have a ton of bells and whistles but you don't really need them to get a sweat on. It uses high quality parts throughout its frame and It's great for long and short duration cardio. You can pick one up for under $550.
There are several items in the "good" category and they land here not for how they perform or their craftsmanship but simply because you can only use them for one or two exercises, so you may find yourself wanting to buy them all. You can pick up a workout bench for under $200 and use it for bench presses, single leg squats, and a number of other moves. Dumbbells also fall into this category for those who want to strength train at home. Expect to spend between $1 and $4 per pound, so a single 10-pound dumbbell might cost between $10 and $40.
Resistance bands are also a good item to pick up for your home gym. They are lightweight, flexible, and allow you to increase the resistance of most exercises as you progress. You can snag a set on Amazon for under $25.
Of course, all you really need to get a sweat on at home is a jump rope, some free weights or kettlebells, a set of stairs, or just your body weight and imagination. However, whenever you perform your at-home workout program, the equipment above will keep you entertained and laser focused for years to come.
BlissMark provides information regarding health, wellness, and beauty. The information within this article is not intended to be medical advice. Before starting any diet or exercise routine, consult your physician. If you don't have a primary care physician, the United States Health & Human Services department has a free online tool that can help you locate a clinic in your area. We are not medical professionals, have not verified or vetted any programs, and in no way intend our content to be anything more than informative and inspiring.
Editors' Recommendations